What's going wrong for Luis Suarez at Barcelona this season?
By Guillem Balague, Peter Smith, Adam Smith
Last Updated: 04/12/17 6:55pm
Guillem Balague examines what's going wrong for Luis Suarez at Barcelona this season.
Barcelona are top of La Liga - but it has been a difficult start to the season for their striker Luis Suarez. The former Liverpool player shone in his first three seasons in Spain but he has struggled this time around.
His frustration was summed up against Las Palmas in October when, in an empty stadium and with the game already won, he reacted to a missed chance by ripping his shirt in anger and storming down the tunnel.
He did get on the scoresheet over the weekend, finding the net with a close-range finish in the 2-2 draw with Celta Vigo on Saturday - but that was just his sixth goal of the season so far.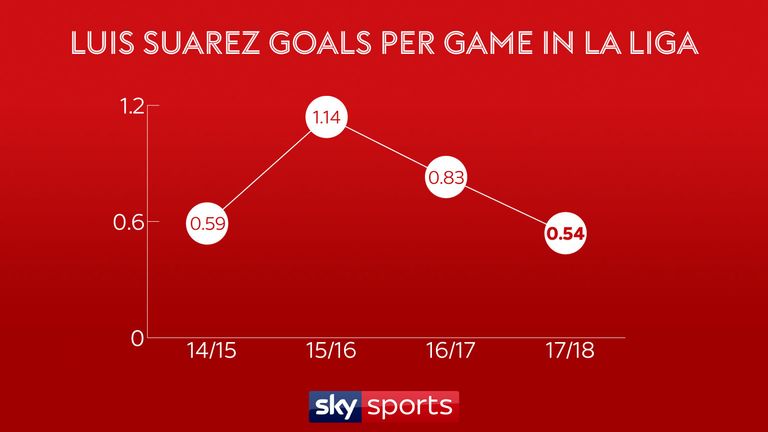 While many players would be happy with that return from 11 appearances, it puts Suarez on course to record his worst goals-per-game record since he moved to Barcelona in 2014.
So what are the reasons for his struggles? Well, one factor is his finishing. Suarez just hasn't been as clinical in front of goal as we've become used to seeing from him.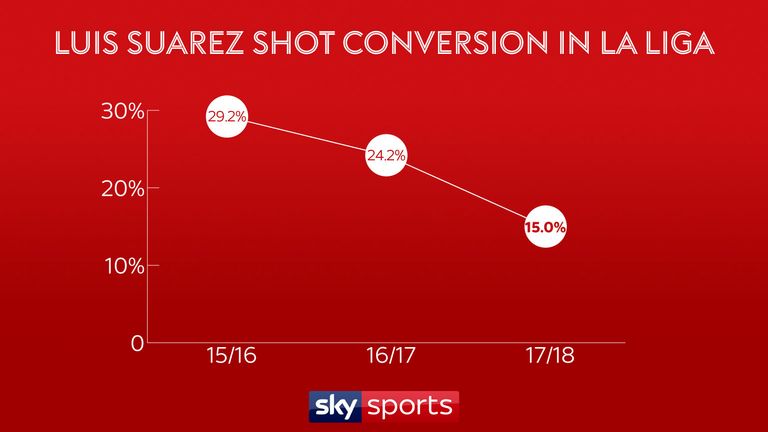 Without Neymar and with Messi more central and deep, he has less space and has to react quickly, surrounded as he is by defenders. That creates anxiety and rushed reactions.
His six La Liga goals have come from 40 shots, meaning his shot conversion rate is down at 15 per cent. The stats show he was far more efficient in the previous two seasons.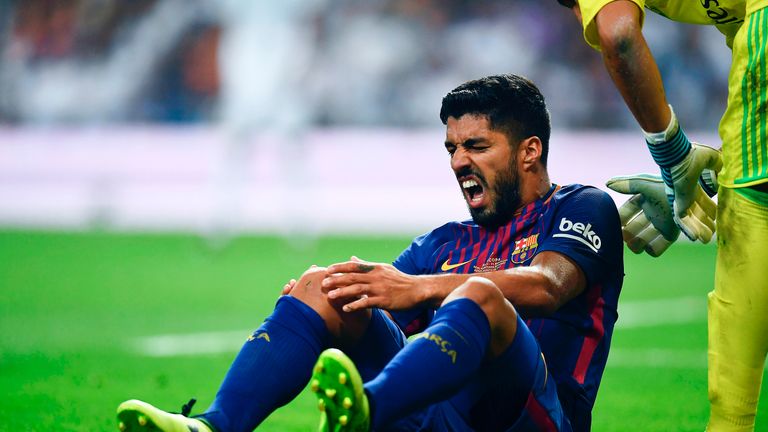 Another problem for Suarez is the position in which Messi is playing. The Argentine has been deployed more centrally this season, and Suarez is having to adapt and look for new avenues to exploit.
That more complicated role - which forces him to go into more difficult areas - has resulted in more unsuccessful touches per game than we've ever seen from him at Barcelona. He's also losing possession more.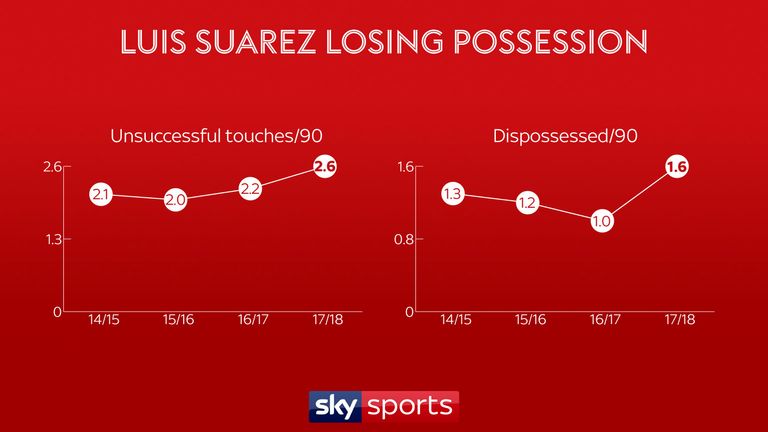 Of course, Suarez's spell on the sidelines with a knee injury will have affected his sharpness and will have contributed to those figures. But the sale of Neymar to PSG has also affected Suarez.
While Messi is La Liga's top scorer, it is Suarez who has most felt the blow of losing a member of the MSN attacking trio.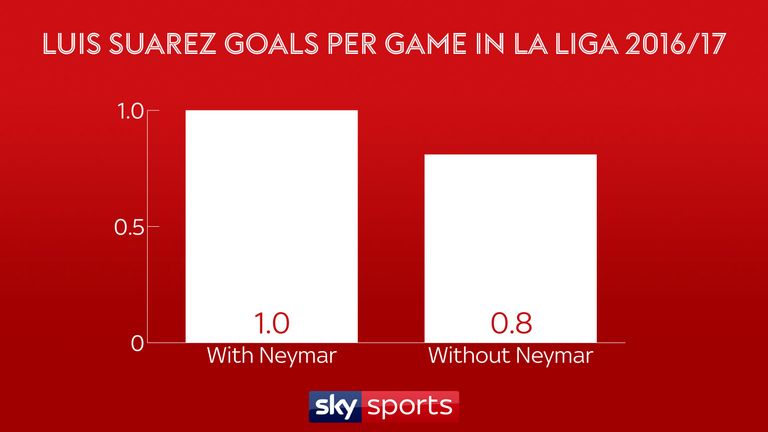 Neymar scored far fewer goals than Messi and Suarez last season but his threat distracted defenders. He was the most successful dribbler in the league and, as well as setting up five of Suarez's goals directly, he also created space and opportunities for Suarez to exploit.
Suarez remains a key figure in this Barcelona team. They may be top of the league right now but they will need to find a way to get their main striker firing again soon if they are to translate that good start into success.