Pep Guardiola describes Lionel Messi as 'best of all time' and tips old club Barcelona for glory
Last Updated: 13/05/15 3:46pm
Bayern Munich boss Pep Guardiola described Lionel Messi as the "best of all time" and backed Barcelona to win a fifth Champions League title after knocking his side out at the semi-final stage.
The Bundesliga champions suffered a 5-3 aggregate defeat despite winning 3-2 at the Allianz Arena to bow out of the competition in the last four for the second straight season.
Neymar did the damage in the second leg with a two-goal cameo but it was Lionel Messi's double at the Nou Camp which set the La Liga leaders on their way to the final in Berlin next month.
Guardiola believes the Argentina international has recaptured his best form and described him as the best ever.
"He is back, he is there where I had the privilege to train him," Guardiola said. "He is definitely back to his best.
"He is the best player of all time, I compare him with Pele.
"I am so happy to see this football."
Bayern will end the season with just the Bundesliga title after exiting the German Cup and the Champions League at the semi-final stage but Guardiola praised his players - and admitted he hoped his old club would finish the job.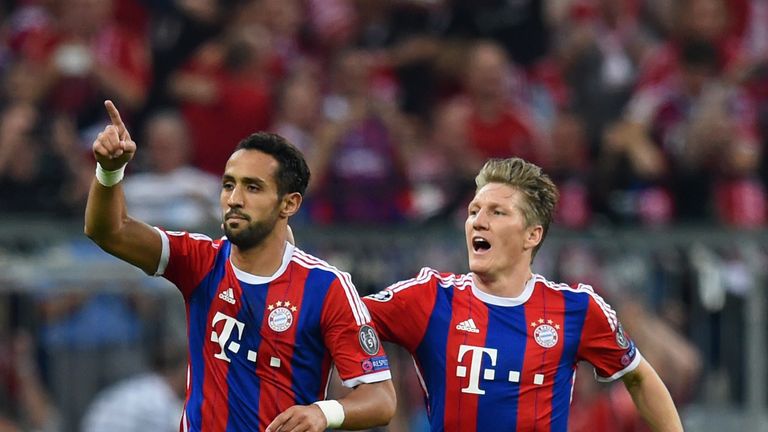 "I am very proud of my players," Guardiola added.
"We did everything we could. It's a pity. I hope we can play better next season. I now want to celebrate our Championship before planning for next season."
"Congratulations to Barcelona also, I hope they win their fifth Champions League final in Berlin."
Meanwhile, Bayern skipper Philipp Lahm believes his side's chances of reaching the final were lost after their 3-0 defeat at the Nou Camp in the first leg a week ago.
"We believed in the miracle, but we couldn't make it happen," Lahm said.
"It's impossible to stop those players for the whole 90 minutes. We didn't lose it today, but in the first leg."