Karim Benzema outshone Cristiano Ronaldo in the Madrid derby - and the Frenchman is proving a potent attacking force this season, says Spanish football expert Terry Gibson.
That was one of the topics of conversation in this week's edition of La Liga Weekly, as Gibson and Jon Driscoll looked back on the weekend's action in the Primera Division, including Sunday's Madrid derby.
A late Luciano Vietto strike held Real to a 1-1 draw as Atletico cancelled out Benzema's early opener at the Vicente Calderon.
Ronaldo failed to find the back of the net for the sixth league game this season and while Gibson highlighted the Portuguese's poor decision-making for Los Blancos, he hailed the increasing influence of Benzema.
He said: "If you look at Ronaldo's performance at the Vicente Calderon, he made poor decisions on a number of occasions when Real were in good positions on counter attacks.
"He made the wrong choices, opting to take on shots from distance or from acute angles where team-mates were better placed. In saying that, he has done that in the past and they've flown into the top corner but, at the moment, they are not going in.
"It is difficult to criticise him when you consider what he has achieved, what he has done and how he has done it, particularly when you consider the pressure that came with moving to Madrid.
"But he hasn't scored in six out of the seven La Liga games this season - although he did score five against Espanyol - and you would have to say Benzema has been the most attacking player.
"Benzema has been terrific this season, he really has. He is the top scorer in La Liga, scoring two goals at Athletic Bilbao, the winning goal against Granada... he has been in fine form.
"Benzema has come up with big match-winning goals that have earned his side three points. There could be a case for the argument that Ronaldo's goals are not as prolific in the big important games now."
With Ronaldo's form coming under scrutiny, the future of Alvaro Morata -  a potential long-term replacement for Cristiano - at Juventus was next under the spotlight, with Gibson challenging Real Madrid to do everything within their power to get their former striker back to the Bernabeu.
He added: "Morata is good enough for Real Madrid so he is a player they should buy back and a player they should not sell on. They should do everything they can to get him back.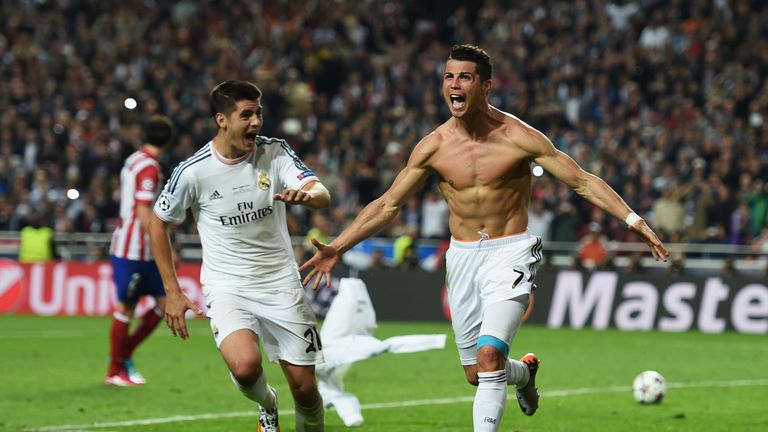 "Morata has a buy-back clause in his current Juventus contract. Juve are trying to make him sign a new deal to change it, but Real have said it does not matter what contract he signs, it will not affect the clause.
"I fully expect Real to go and get Morata when they can. The interesting thing is whether Morata will have a choice in the matter.
"It is interesting to see how these transfer deals work, I expect that if Real want to buy him back, they have the power to do so at a certain time because of the clause."