Where did it go wrong for Rafael Benitez at Real Madrid?
By Nick Wright
Last Updated: 05/01/16 9:48am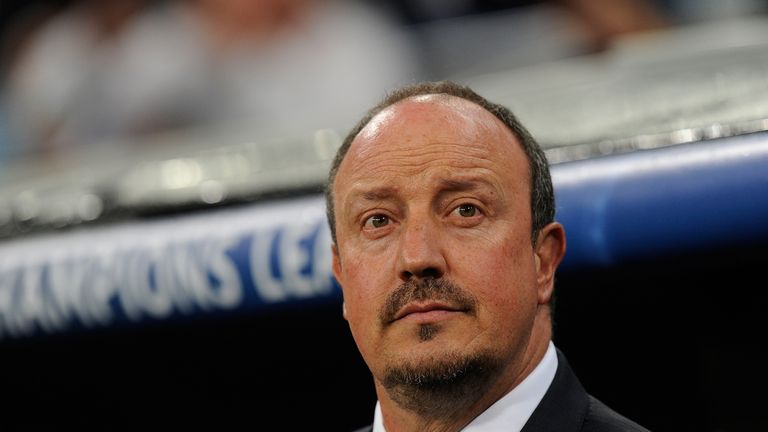 Rafael Benitez has been sacked as Real Madrid manager after just seven months in charge at the Bernabeu.
The Spanish giants made the decision following a board meeting in the wake of Sunday's 2-2 draw against Valencia, with Zinedine Zidane stepping in as Benitez's replacement.
But where did it all go wrong for the former Liverpool and Chelsea manager? From his strained relationship with Cristiano Ronaldo to a humbling 4-0 defeat by Barcelona in El Clásico, we take a look…
Unpopular appointment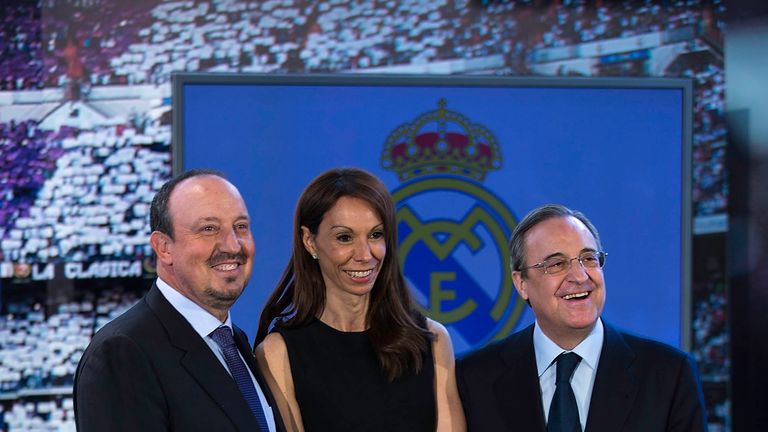 If the hugely popular Carlo Ancelotti could be sacked just a year after delivering La Decima, what hope was there for Rafael Benitez? The 55-year-old was born in Madrid, played for Real Madrid Castilla and managed the B team in his younger days, but he had his work cut out from the start as supporters greeted his return to the club with raised eyebrows.
The scepticism was hardly surprising. After all, Benitez's La Liga, Champions League and FA Cup successes at Valencia and Liverpool came over a decade ago, and the Spaniard had just finished an unspectacular stint at Napoli. The Serie A side were runners-up the year before his appointment in 2013, but they dropped to third and then fifth under Benitez and failed to reach the Champions League group stages.
The discontent surrounding Benitez's arrival was evident from as early as pre-season, when supporters booed during a friendly clash with Galatasaray. A goalless draw away to Sporting Gijon made for a disappointing opening to the campaign, and the situation deteriorated to the extent that Benitez was widely jeered as his name was read out before last week's 3-1 win over Real Sociedad.
"People were booing him and shouting against him," former Madrid president Vicente Calderon told Sky Sports News HQ on Monday. "It's not easy for him to be on the bench even when they win, so imagine the situation when they are losing. It was a very difficult situation for him." Benitez was unable to repair the situation and, as it transpired, the visit of Sociedad would be his final home game in the dugout.
Ronaldo relationship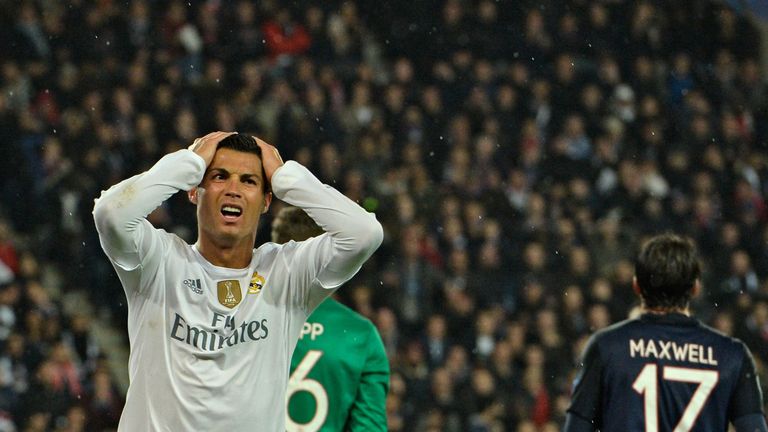 The fans weren't the only ones questioning Benitez's appointment. Cristiano Ronaldo made his affection for Ancelotti clear by posting a picture with the Italian on Twitter after the final match of last season. "Great coach and amazing person," read the accompanying message. "Hope we work together next season."
It was an obvious message to Florentino Perez, but the president had already made up his mind. Ronaldo's frostiness towards Benitez showed in a series of training ground videos that surfaced in the early weeks of his tenure, and the new manager did himself few favours in August when he refused to name the superstar forward as the best player he had ever coached.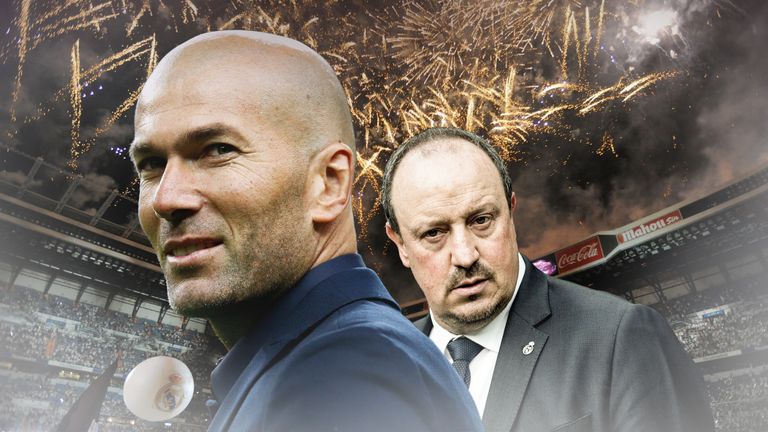 Five and three-goal hauls against Espanyol and Shakhtar Donetsk suggested Ronaldo's form hadn't suffered, but some of his performances fell well below his usual standards and he failed to score in eight of his first 11 appearances of the season.
Rumours of a move to Paris St Germain began to intensify, and in November, there were widespread reports that Ronaldo had informed Perez he would not stay at the club if Benitez remained as manager.
Benitez is not the first manager to have fallen victim to the political side of life as a Real Madrid manager, but his failure to appease their most influential player undoubtedly contributed to his downfall.
Tactics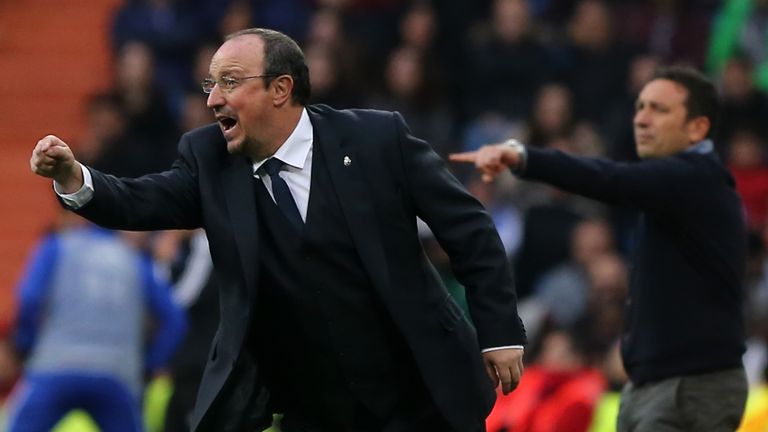 Real Madrid players have reportedly been less than impressed with Benitez's ultra-meticulous approach to training, and the former Liverpool manager also faced criticism over defensive tactics after three goalless draws in the first two months of the season.
"It's true that the people attending the Bernabeu stadium are waiting to see good, attacking football and a lot of goals, and that is always also difficult," Calderon told Sky Sports News HQ. "Even though we have the best players in the world, that's not the same as having a team to win matches."
Benitez could point to a high goal tally and thrashings of Rayo Vallecano and Malmo, and in October he offered a staunch defence of his style. "The numbers, they cannot be argued with," he said. "Despite the missing players, we've scored most goals, conceded least, and had the most shots. The idea from start to end is to try to score goals. We're a team with quality, an offensive team."
But while Madrid frequently put lesser teams to the sword under Benitez, they struggled against stronger opposition, and, by the end, the defensive solidity Benitez's teams are typically built on was nowhere to be seen either.
Clásico nightmare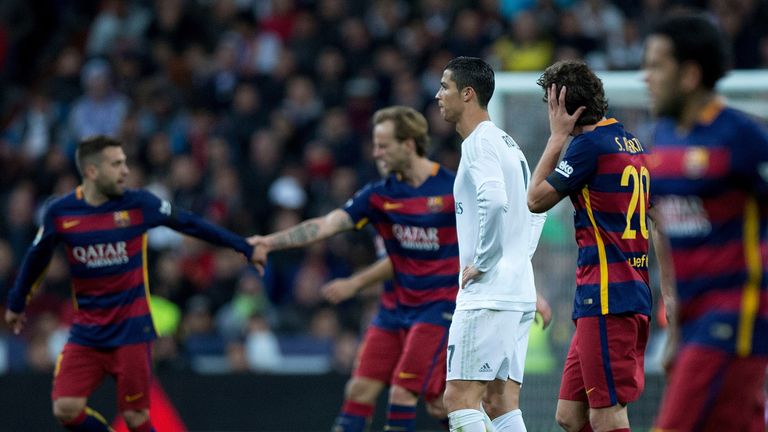 A 3-2 defeat to Sevilla in November cranked up the pressure on Benitez, but worse was still to come in the form of a humiliating 4-0 thrashing by arch-rivals Barcelona at the Bernabeu, as Madrid were ripped apart by Luis Suarez and Neymar in a Clásico reminiscent of the 6-2 defeat in 2009.
The home supporters showed their disgust by waving white handkerchiefs, and the next day Marca said "Madrid is in ruins", with a headline reading: "The Bernabeu asks for their heads." AS, meanwhile, referenced the Bernabeu's applause for Andres Iniesta, which was reminiscent of when they rose to their feet for Ronaldinho 10 years previously.
Benitez was ferociously criticised for fielding a gung-ho attacking line-up. "It has not gone as we wanted," he said in his post-match press conference. "After the game, I must say I chose the wrong XI. This group has the quality to do it better than we did. We are all responsible and we must find a reaction."
Benitez clung onto his job and Madrid won their next five games, but the damage from El Clásico was irreversible. A 1-0 defeat by Villarreal and Sunday's 2-2 draw with Valencia eventually paved the way for his sacking.
Team in decay?
But while Benitez did not help his own prospects of staying in the job, Sky Sports' Spanish football expert Guillem Balague insists his task was made harder by the squad he inherited and the leadership of club president Perez.
"You have to look into the players," Balague told Sky Sports News HQ. "After the 10th European Cup, even Ancelotti could not wake them up. They seemed to have won everything and there was a lack of spirit in the side. They lost against Valencia in the first game of 2015 with Ancelotti in charge, and they lost badly against Atletico Madrid in a derby that was embarrassing to Real Madrid.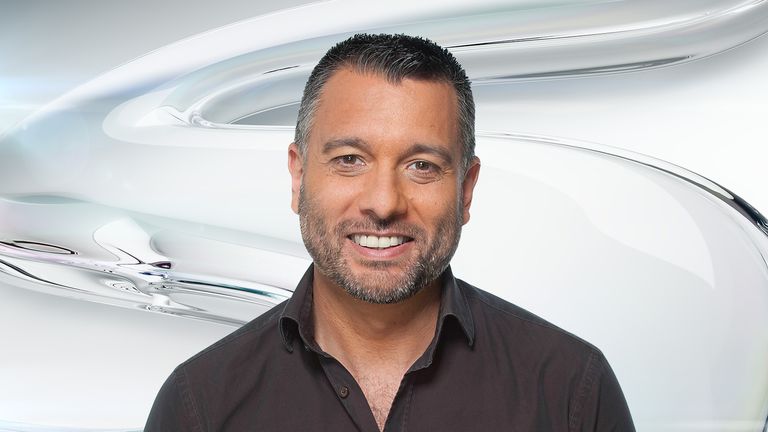 There were a lot of signs that the team was in decay.
Guillem Balague
"There were a lot of signs that the team was in decay. In fact, Florentino Perez said that himself when he announced that Rafa Benitez was going to continue about a month ago. He said that what we are seeing now is a consequence of the last 12 months.
"Against Valencia, you could see that after scoring the first goal, Real Madrid did not go for the second or the third. They lack hunger. This seems like the end of a cycle for the team. What Perez wanted Benitez to do was to give the team a new impulse, and quite clearly he hasn't managed to do that.
"But who is responsible? You have a choice of a president who hasn't got a football brain making decisions, a manager who perhaps should have said no to the job, or players who are not giving 100 per cent."