Gareth Bale wants to stay with Real Madrid for 'many years'
By Peter Gilbert
Last Updated: 26/05/16 10:46am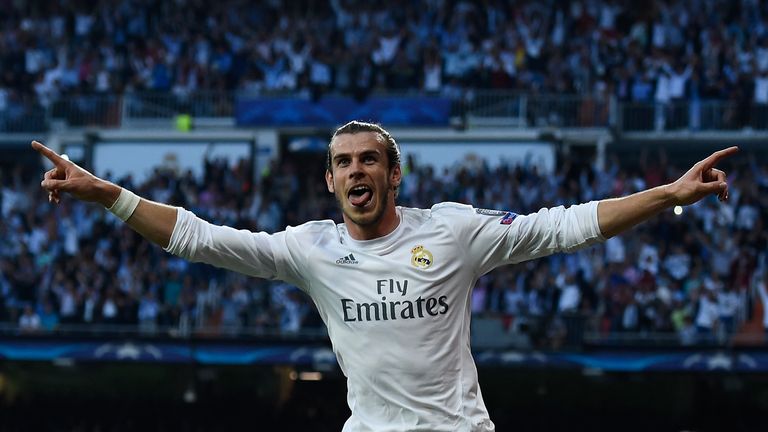 Gareth Bale is enjoying life with Real Madrid and hopes to stay with the Champions League finalists for "many years".
Bale will play in his second final with Real in three seasons on Saturday when he lines up against city rivals Atletico in Milan.
The Wales star won the European Cup in his first season with the Spanish giants after moving to the Spanish capital from Tottenham in September 2013.
"I feel much more comfortable this year, it's true," Bale said to the Marca newspaper. "You can notice that on the pitch.
"I feel more integrated, I have more personal relationships with my team-mates and that always gives you more happiness and that reflects on my game.
"I'm enjoying myself a lot in Madrid and I hope this continues for many years."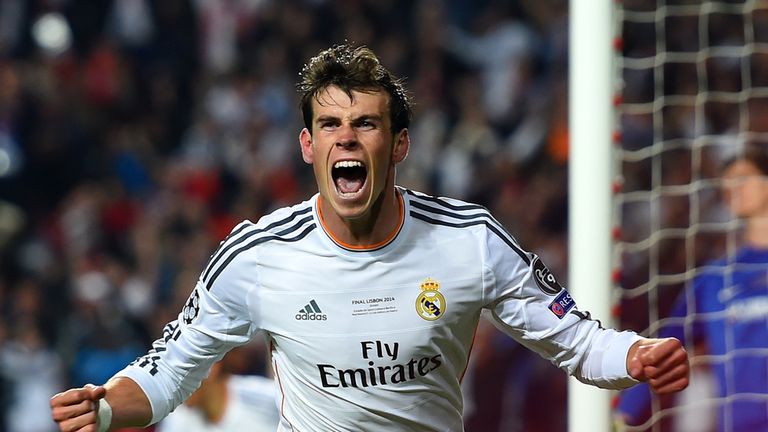 Bale scored in extra time to help secure a 4-1 win over Atletico in the 2014 final in Lisbon, but found his second season abroad more challenging.
Injuries and a drop in form saw the winger end the 2014-15 campaign with 17 goals in 48 games for Real, while some critics began to question the world-record purchase price paid by the club.
"It's true that I went through a difficult spell here but everything has changed," the 26-year-old Bale said. "Now I feel that the fans are with me and that they know that I'm giving my all.
"I think I've proved this season what I'm capable of and the fans are happy with me."
Bale has struggled with injuries again but his numbers have improved. Despite being limited to 30 appearances in all competitions for Real, he has scored 19 goals and provided 10 assists.
"I think my performances have been very good this season but I can still improve a lot," he said. "My plan is clear: improve each season and raise the level of my performances.
"I want to be better each season and win many titles along the way.
"I hope on Saturday I can wrap up a great season in the best possible way but knowing that I can still improve."
As for his long-term future, Bale said, "I'm very happy in Madrid and I have three years left on my contract. We will see what happens in the future but my idea is to continue here because I'm very happy."