Guillem Balague reveals his all-time Real Madrid XI
Did you match his team.....
Last Updated: 02/01/18 12:42pm
Sky Sports' Spanish expert Guillem Balague partnered with Real Madrid's global partner Hankook in compiling his all-time Real Madrid XI and challenged readers to predict his team and win a trip to see El Clasico in May.
If you matched Guillem's team, you have been automatically entered into the draw to win, and for more information on Hankook, go to skysports.com/top11.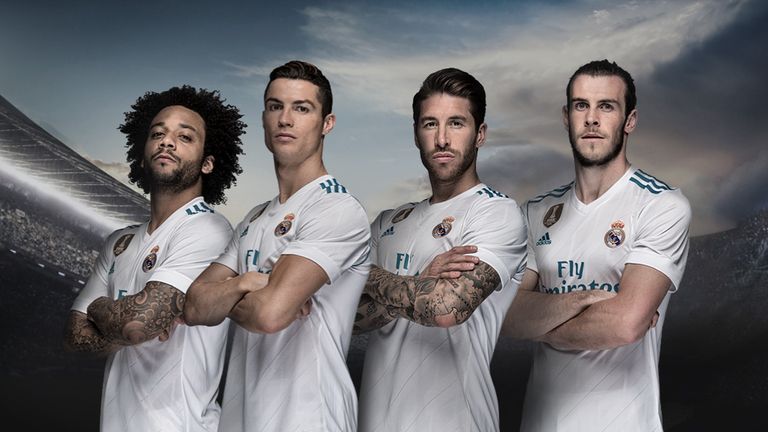 So, which players made the cut? Read on to find out whether or not you matched Guillem's all-time XI...
GOALKEEPER: IKER CASILLAS
Iker Casillas, now at Porto, is a Real Madrid match-winning legend with 725 appearances over 16 years and is probably their most successful player with five La Liga titles and three Champions League triumphs.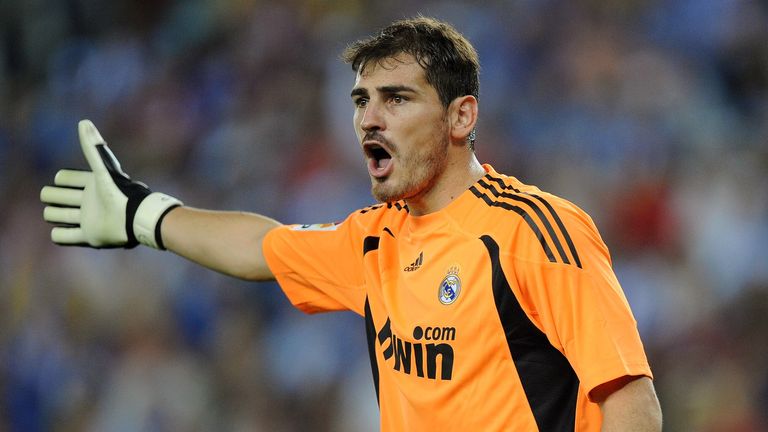 RIGHT-BACK: CHENDO
Chendo spent his entire career at Real Madrid, winning five La Liga titles in a row between 1986 and 1990, and two more as a squad member later on, making 497 appearances for the first team between 1982 and 1998.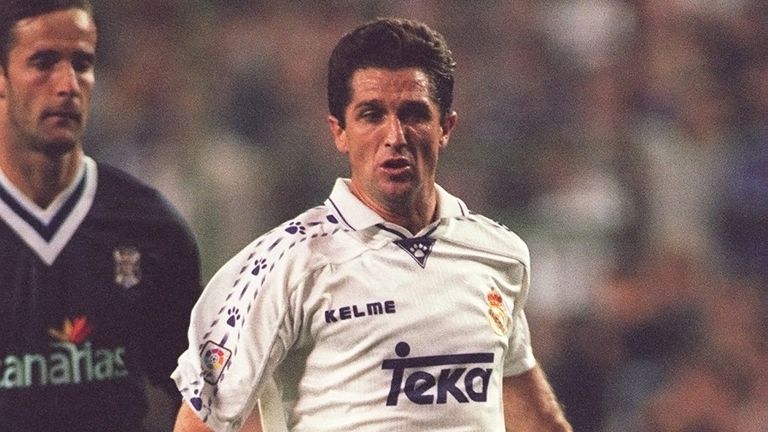 LEFT-BACK: MARCELO
Marcelo was the natural successor to Roberto Carlos and went on to better his fellow countryman's achievements. Often one of the club's best and most influential attacking options, he has made 418 appearances over 10 years, winning four leagues, the Copa del Rey twice and three Champions Leagues - and he is still just 29 years old.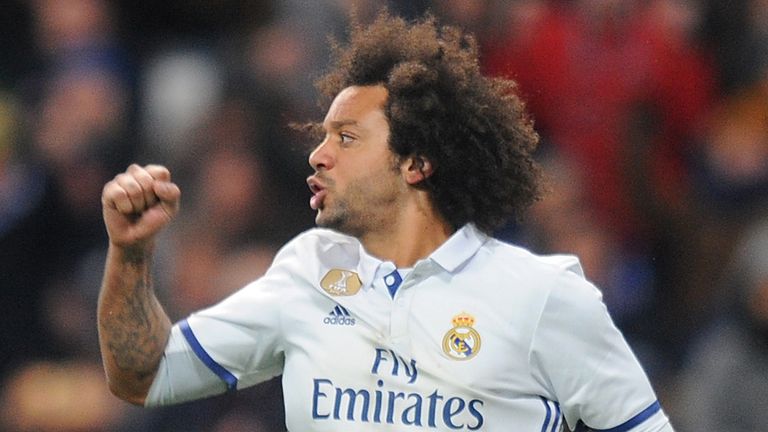 CENTRAL DEFENCE: FERNANDO HIERRO
With 610 appearances over 14 years at Real Madrid, Fernando Hierro was much more than just a mere central defender. The captain, a leader and an inspiration both on and off the pitch, he was also a prolific scorer with 102 goals at Madrid.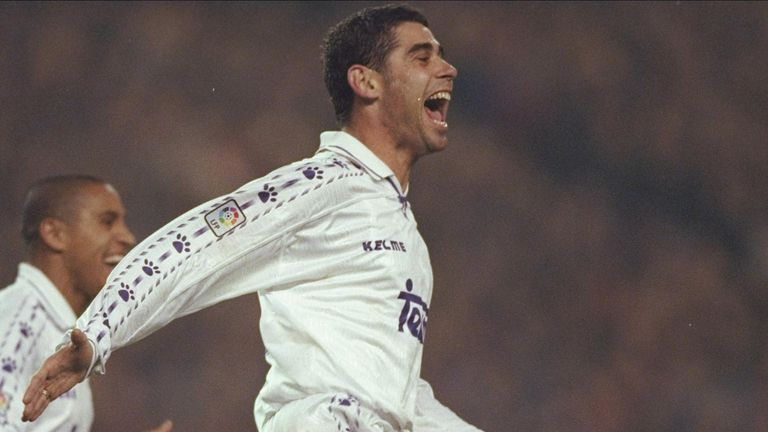 CENTRAL DEFENCE: SERGIO RAMOS
A true Madrid legend since arriving from Sevilla as a 19-year-old, Sergio Ramos has amassed 535 appearances for the club. A true, big-time player with four league titles and three Champions League triumphs to date.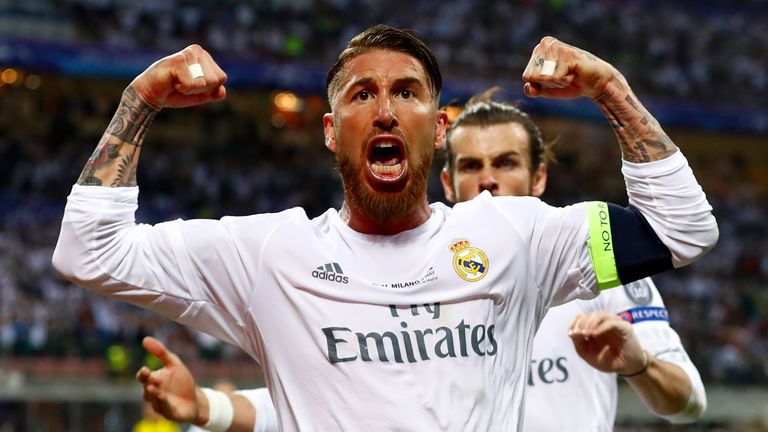 CENTRAL MIDFIELD: FERNANDO REDONDO
One of the greatest midfielders of his generation - despite having an injury-blighted career. The elegant, effective Fernando Redondo - known as The Prince - still managed to collect two La Liga titles and two Champions League trophies during his six years at the Bernabeu.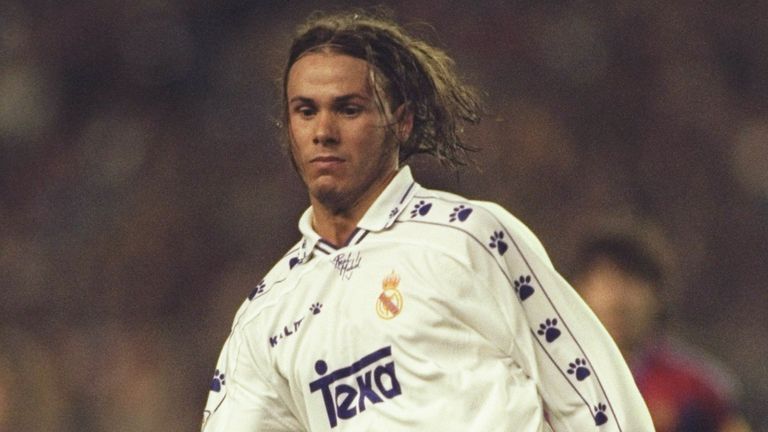 RIGHT MIDFIELD: ALFREDO DI STEFANO
Alfredo Di Stefano was one of the true greats of world football. Made an honorary president of the club in 2000, he is regarded by many as the greatest-ever Real player with eight La Liga titles and five European Cups in a row between 1956 and 1960 during his 11-year career at the club.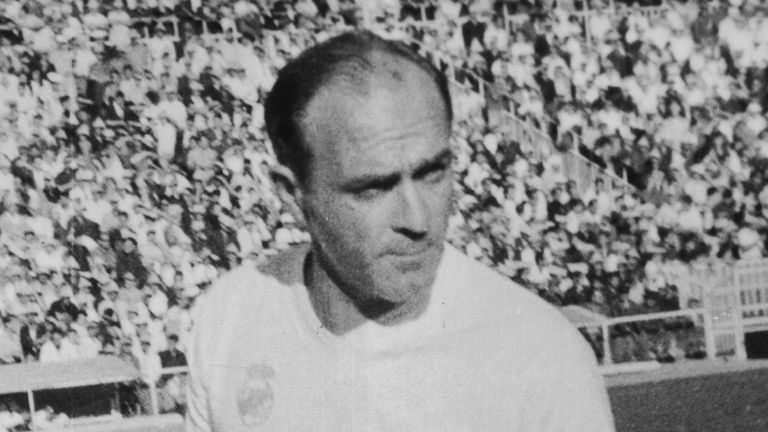 ATTACKING MIDFIELD: ZINEDINE ZIDANE
Zinedine Zidane, scorer of what is widely regarded as the greatest-ever Champions League final goal, played 225 times for the club over five years, winning one La Liga title and the Champions League.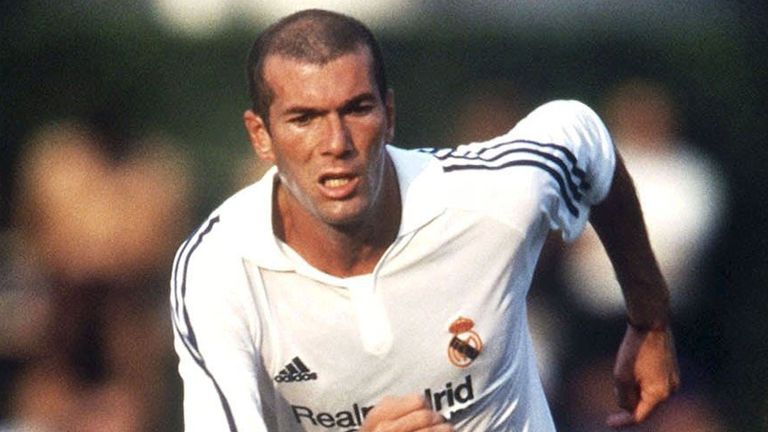 LEFT MIDFIELD: FRANCISCO GENTO
Francisco Gento played 606 games for Madrid during an 18-year period, during which the Cantabrian-born, lightning-fast winger collected a record-breaking 12 league titles and six European Cups.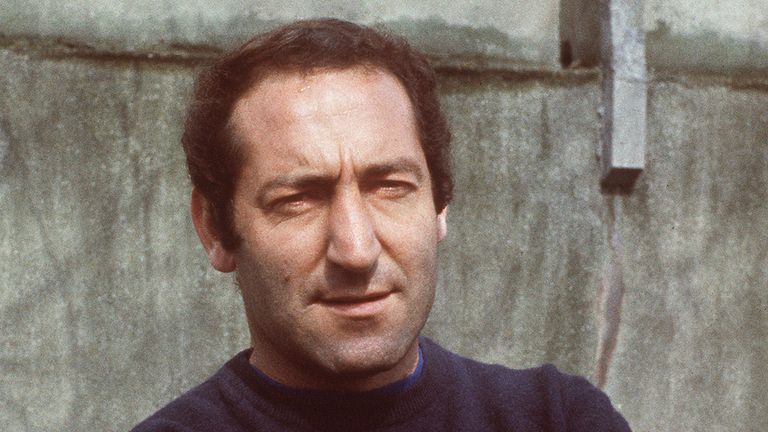 FORWARD: CRISTIANO RONALDO
Cristiano Ronaldo is regarded by many as the greatest striker of all time with an almost unbelievable 413 goals from 403 appearances for the club and winning the Ballon d'Or four times - three of them at Madrid.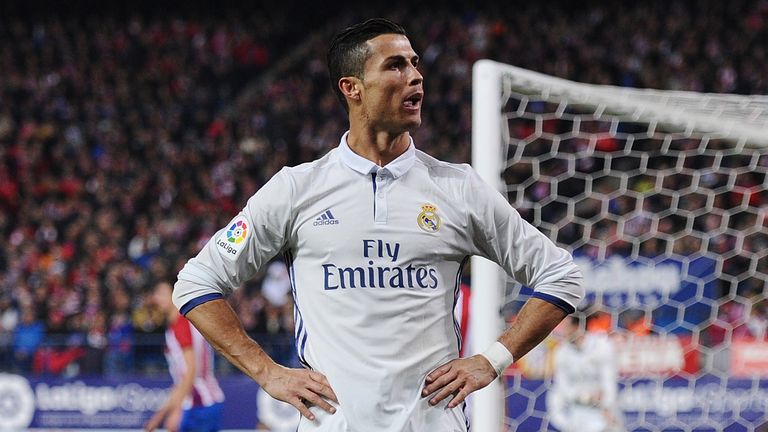 FORWARD: RAUL GONZALEZ
Raul Gonzalez played 741 times for Real after joining them as a 15-year-old in 1992 - netting 323 goals. Raul won six La Liga titles and three Champions League trophies during that period and is the only player to score in 14 consecutive Champions League tournaments between 97/98 and 10/11.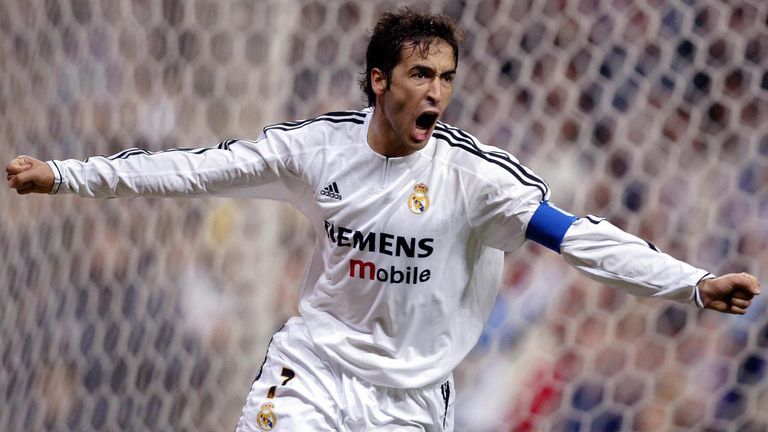 So, here is the final all-time Real Madrid XI in all its glory, and if you've matched Guillem's selections you have been automatically entered into the draw to win a trip to see El Clasico in May. Good luck!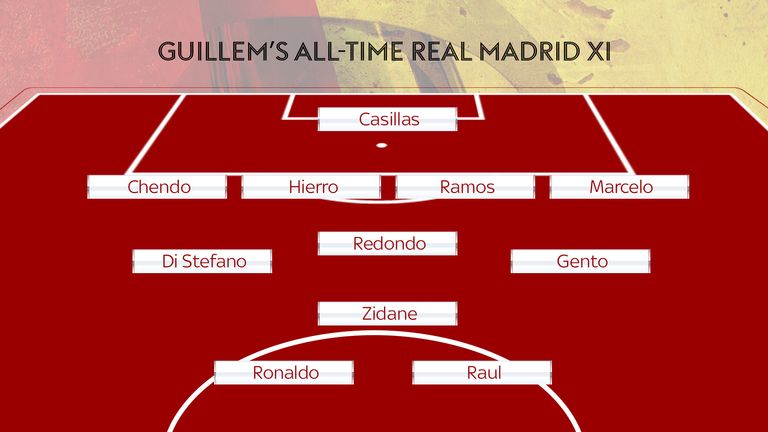 For more information on Hankook tyres, go to skysports.com/top11