Real Madrid manager Zinedine Zidane praises Cristiano Ronaldo penalty gesture
Last Updated: 24/02/18 8:16pm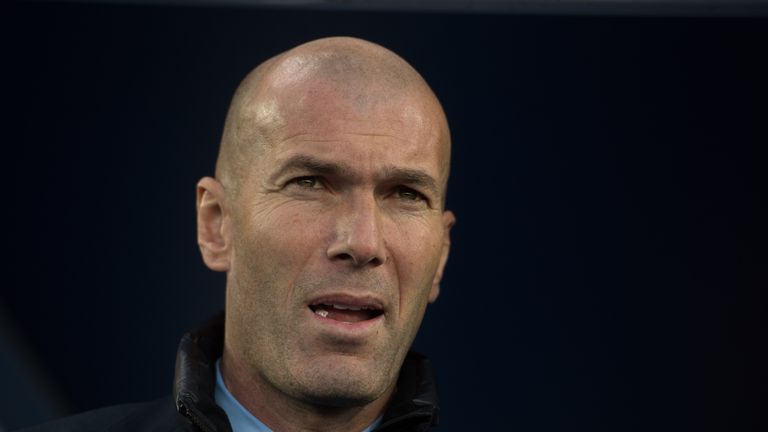 Real Madrid coach Zinedine Zidane lauded Cristiano Ronaldo's 'incredible' gesture after he surrendered the chance for a hat-trick against Alaves by letting under-fire team-mate Karim Benzema take over penalty duties.
Ronaldo looked to have been handed the chance to score the 50th hat-trick of his career when - having scored twice either side of half-time in the 4-0 win at the Bernabeu - Gareth Bale was brought down in the area late on.
But Real's regular penalty-taker opted to pass on the opportunity to Benzema, who has found himself facing increasing criticism and pressure during a season which had seen him net only three league goals.
Benzema, who had impressed in the match, coolly slotted home from 12 yards to complete a 4-0 win, and leave his fellow Frenchman Zidane thrilled.
"I was very pleased with the gesture that Cristiano made, it's very important for me," said Zidane.
"Football is a team game and that was a nice gesture, offering it to Karim. He deserved a goal because he had a very good game.
"He plays with a lot of pressure on him, but he's used to all that. The most important thing is the atmosphere in the dressing room. We've had very difficult moments, but this dressing room is the top, the best.
"The gesture was incredible. It shows that between the two of them and between the entire team there is a good spirit."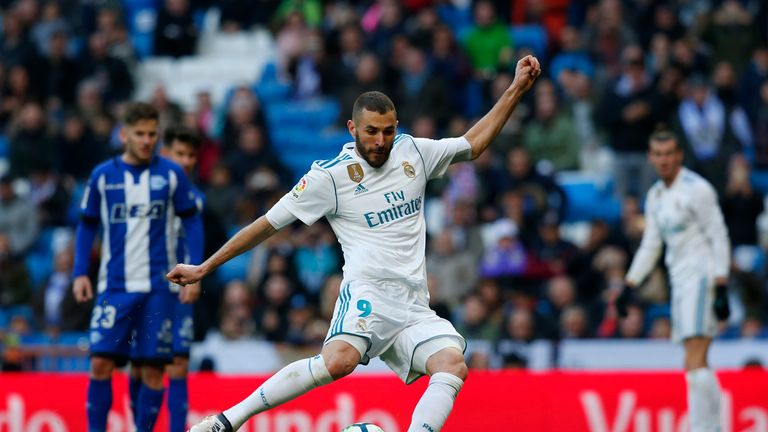 Bale, who has also had his critics and saw his long-term future with Madrid brought into question by the Spanish media this week, scored Real's other goal in an influential display by the Wales international.
Zidane said of the club's record signing: "That's what we want to see from the players. He's had a great game, played the full 90 minutes and did very well.
"He played on the left, a position that he hasn't played much recently, and his movement was good. It's a team game, as I always say, and today they've all done well."
The win means Zidane's men have now taken 18 points from their last seven games, scoring 30 goals in the process, to turn up the heat on second-placed Atletico Madrid.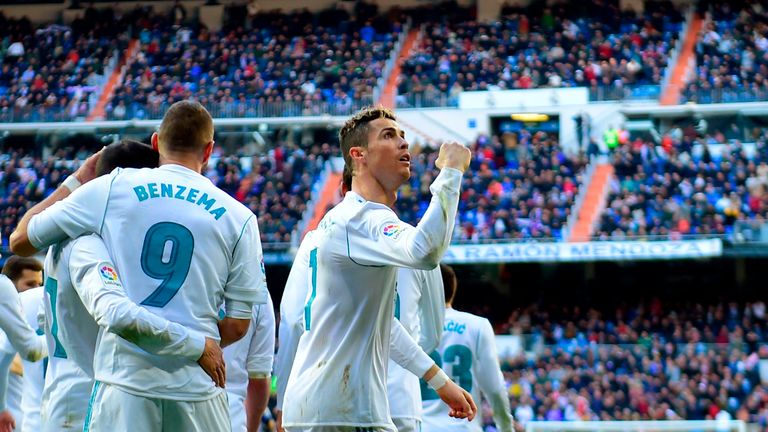 "I'm happy with the result and how we went about our business. We scored four goals and kept a clean sheet, we have to keep this up," Zidane added.
"We're finding a bit more consistency in our play now and our concentration has improved. We've regained our confidence a bit, which is crucial for the players.
"We must concentrate on continuing these positive performances in the upcoming games."