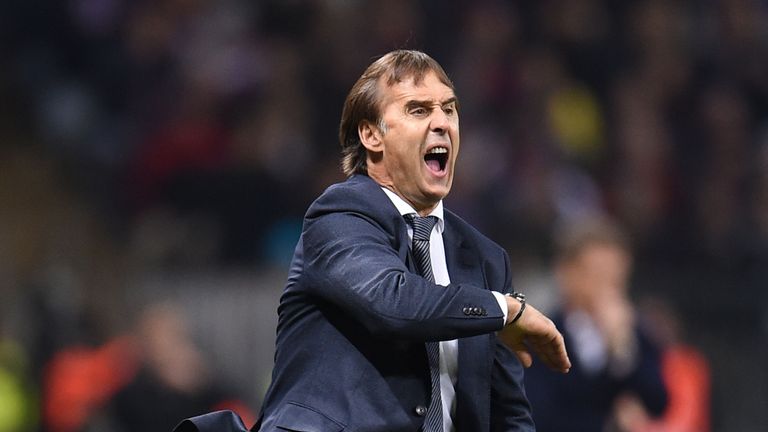 After a poor start to the season, Julen Lopetegui has been sacked as Real Madrid's head coach.
Lopetegui lasted just 14 games in charge of Real, having been appointed in the summer shortly after he was sacked as Spain head coach. He oversaw the worst goal drought in the club's history and also a 5-1 thrashing at Barcelona on Sunday, which proved to the final straw.
But was Lopetegui entirely to blame for Real's issues this season? We take a closer look...
Unsettled defence
The problems at the back for Real are there for all to see; they are leaking goals and, at the same time, they have been without their attacking full-backs Dani Carvajal and Marcelo for part of the campaign, meaning Lopetegui was not able to utilise his strongest back four on a regular basis.
Lopetegui sacked by Real Madrid
Ronaldo: I had to leave
Only Sergio Ramos has been a mainstay at the back, even the goalkeeper has changed, with summer signing Thibaut Courtois coming in after two games of the season to replace Keylor Navas, adding uncertainty to a team trying to adapt to their new head coach.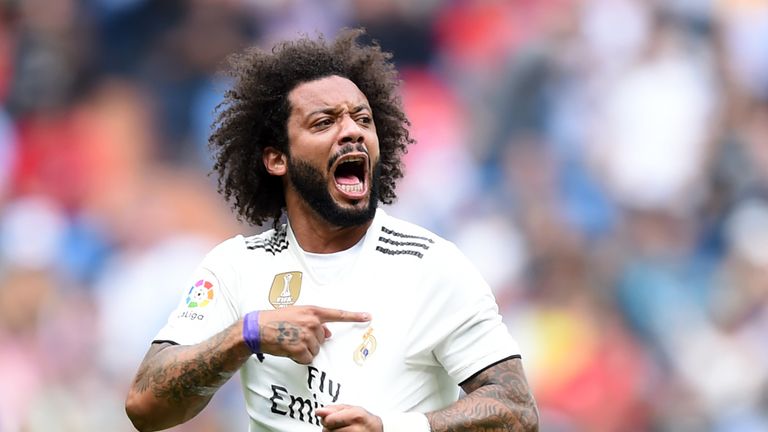 Raphael Varane returned from winning the World Cup performing below his usual standards and his failure to get his confidence back has resulted in a number of mistakes, culminating in the opener in a 2-1 home defeat to Levante when he was unable to deal with a straight ball over the top, not to mention his handball to give away the penalty for the second. He was also taken off with injury at half-time of El Clasico.
Carvajal's injury has caused the most problems with Lopetegui not fully trusting new boy Alvaro Odriozola to take his position and therefore selecting Nacho at right-back, with the central defender failing to offer the same dynamism to a team who rely on the attacking nature of their full-backs.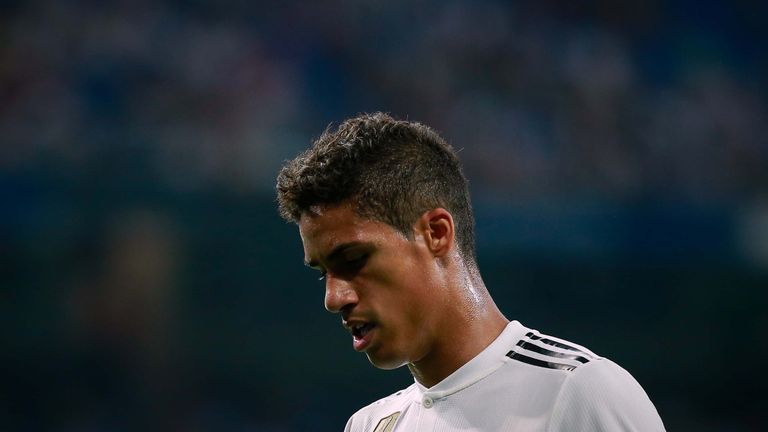 The importance of Marcelo has been shown recently as he ended the scoring drought against Levante and then also netted against Barcelona to give Real hope of a comeback at 2-1 down.
When Marcelo has been absent Lopetegui moved Nacho over to the left, having let Theo Hernandez depart for Real Sociedad on loan for the season, leaving him no like-for-like replacement.
Any new manager would need to create a cohesive defensive unit where replacements can slot in easily. Lopetegui tried to implement a system which involved the defence playing much higher up and they found it hard to execute such a plan when they are chopping and changing players each week.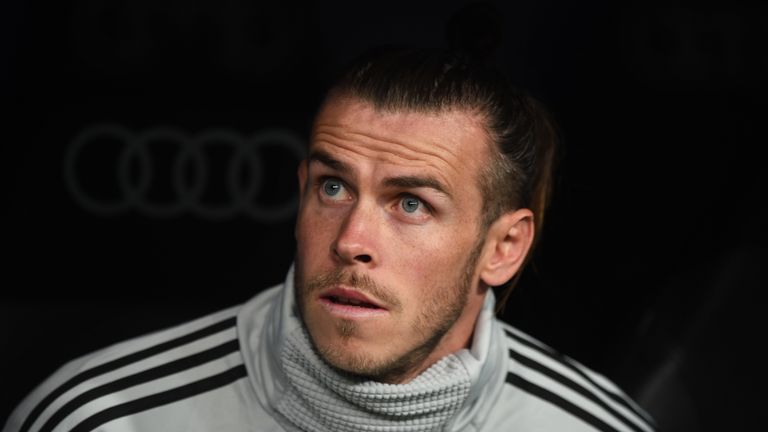 Uncoordinated attack
It is even more important to have a defence which is hard to break down when a team's attacking players are struggling to score at the other end.
Real Madrid have notched just four goals in their last seven games and a mere 14 times across 10 league matches, despite averaging over 18 shots per game, a sign of their floundering in the final third.
Against Levante they hit 34 shots but only found the back of the net once. Against Barcelona they had 15 shots and only scored once, with Karim Benzema wasteful in front of goal.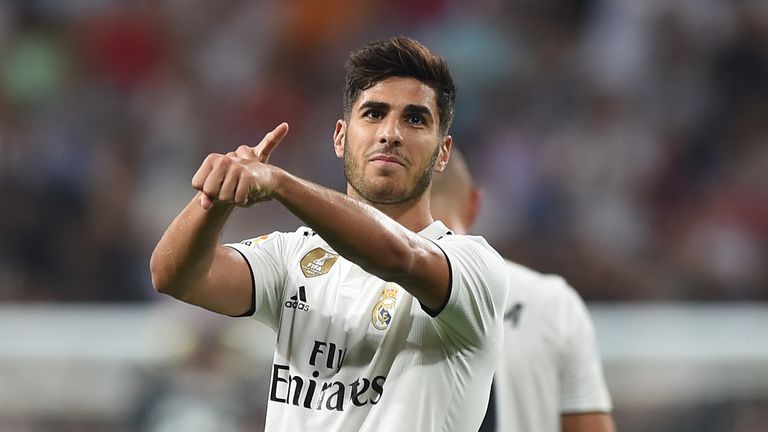 Understandably the loss of Cristiano Ronaldo has been a huge problem to solve. The return of Mariano from Lyon was the only attacking arrival in a quiet summer, as they failed to lure Eden Hazard to the Bernabeu.
What they have been left with is Benzema, whose four goals in all competitions so far this season came in just two matches and he hasn't scored since September 1.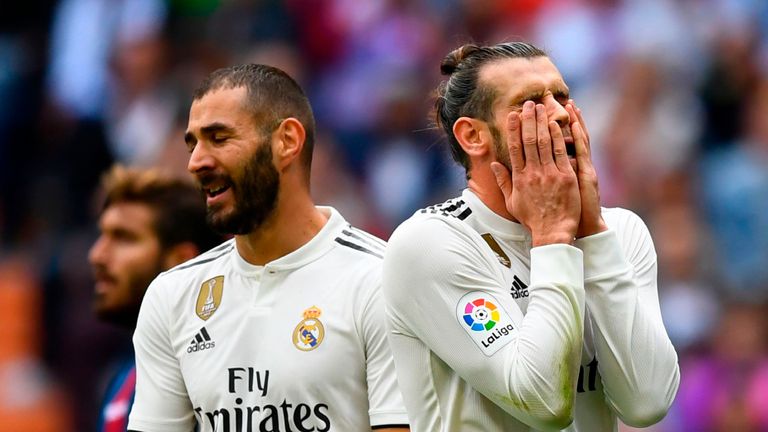 Gareth Bale is another to have started the season well with two goals in the opening two league games but he has lost form and struggled for fitness due to muscular issues. He started against Barcelona but was ineffective and was criticised after the game by former Real Madrid sporting director Jorge Valdano.
He told Radio Marca: "We continue to measure Bale based on his price. His price tag has created a fantasy that he is a world superstar. But the last five years don't correspond to what Real Madrid paid for him, even if every season he is applauded for scoring the goal of the year."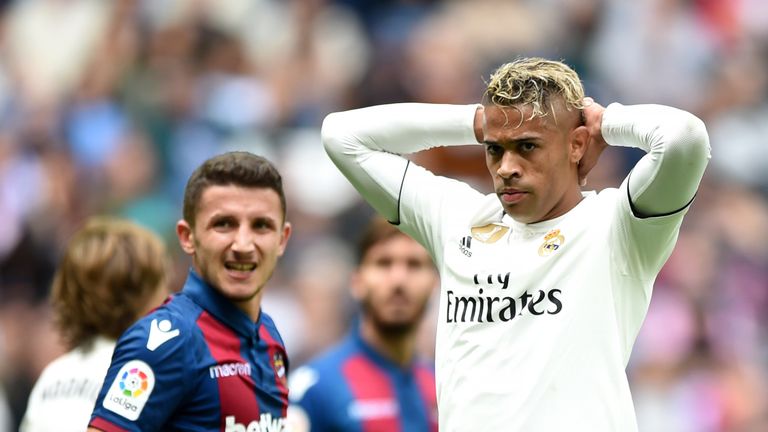 There was a lot of pressure for Marco Asensio to fulfil his potential this campaign in the absence of Ronaldo but he has so far underwhelmed.
In 10 appearances Asensio has only produced a single goal and assist, way below what would be expected from a Real forward.
There does not seem to be an understanding between the forwards selected each week, implying their over-reliance on Ronaldo in recent years when they needed a spark.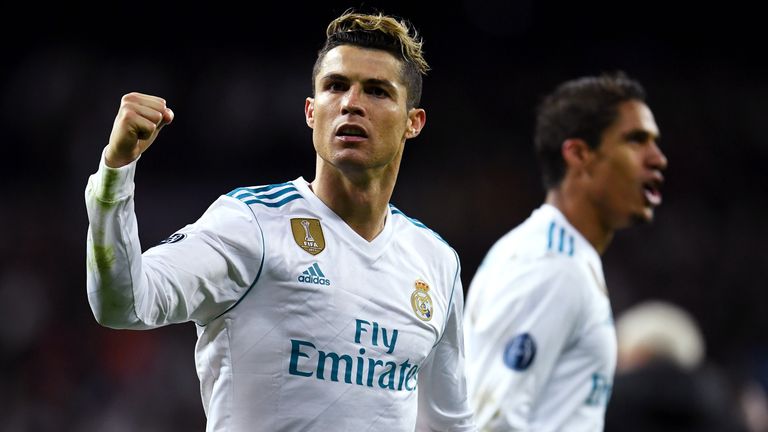 Lopetegui's replacement will need to find a way to get the most out of the attacking options available to him.
Ronaldo scored 26 goals in 27 league appearances - and 44 in all competitions - last season, and the fear of having to find a way to replace those goals could be affecting the mindsets of the Real forwards.
Bale was the only other player in the team to reach double figures domestically in 2017/18, hitting 16 in the league, while fellow forward Benzema notched a paltry five goals in La Liga.
Considering that Ronaldo is the only real change to the forward line and the number of chances still being created, it is fair say his finishing is the key missing factor in the team this time around.
None of the players are of Ronaldo's level but between them they should be able to be more threatening than what they have offered so far and it mainly seems to be a confidence issue as proved by the inability to be clinical in front of goal.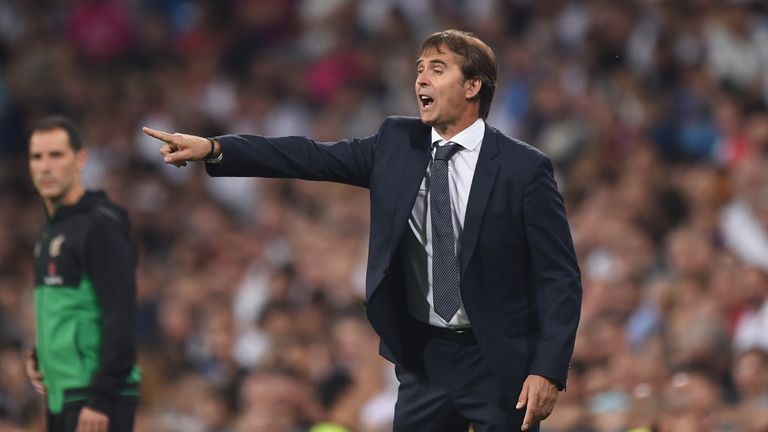 Unhappy fans
Getting the supporters on side will be important for a new head coach. The fans were less than happy at the summer incomings and Ronaldo's exit.
The arrivals of Courtois, Odriozola and Mariano have not raised the quality of the squad and are a long way from the previous Galatico level which became the norm under Florentino Perez.
The club president's popularity is waning as he struggles to attract the game's biggest names to the Spanish capital, not just on the pitch but off it, too, as Lopetequi was a long way from being his first choice.
Lopetequi had some support in the stands, with most of their ire directed at Perez as they believe his decisions have been the ones to put the club in trouble.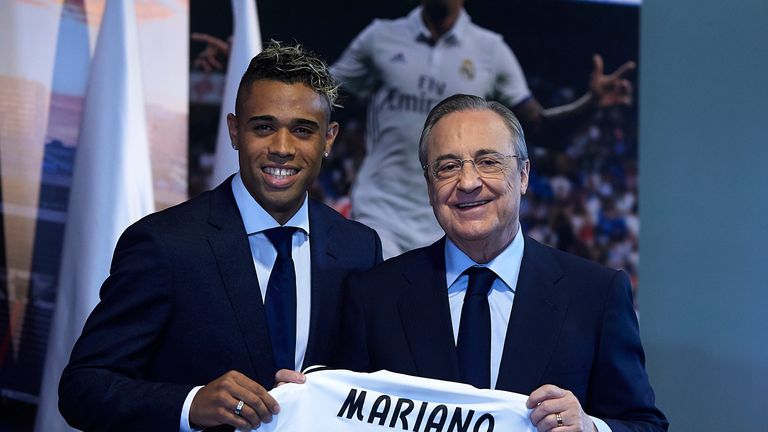 Last season Real finished 17 points worse off than rivals Barcelona at the end of the league campaign and little so far this campaign has implied they are closing the gap.
The Bernabeu has been a quiet place in recent months as the goals have dried up, while errors have increased, resulting in a growing frustration in the stands and white flags being waved.
Whoever takes charge next will have a big job on their hands to turn things around.