Gareth Bale bore the brunt of the Bernabeu's frustration as Barcelona inflicted a second damaging defeat on Real Madrid in the space of four days, writes Michael Hincks.
It has been a week to forget for Real, and one that may yet have repercussions for manager Santiago Solari.
The prospect of a Clasico double header at the Bernabeu presented as much promise as it did gloom, but it is the latter which has been cast over Real after two defeats against their greatest rivals.
Barcelona have effectively knocked Real out of two competitions in four days. Wednesday's 3-0 win sent Real crashing out of the Copa del Rey, while Saturday's 1-0 win left them trailing the Liga leaders by 12 points with 12 games to go.
It means Real will now put all their eggs in the Champions League basket, and their pursuit for a fourth-straight European trophy will be tested immediately when they welcome Ajax to the Bernabeu on Tuesday.
Real hold a 2-1 lead going into that last-16 second leg, but they will have to quickly brush off the disappointment of their past week if they are to progress to the last eight.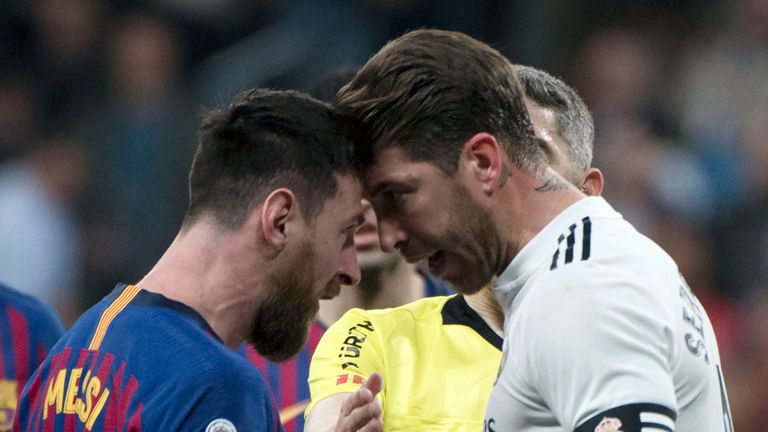 The ever-expectant Bernabeu crowd will also be demanding a response from their side, but they can be forgiven for hoping that would be the case on Saturday night, to no avail.
Real were wasteful in attack once more against Barcelona, seeing just three of their 17 shots hit the target as Ivan Rakitic chipped in one of Barcelona's 10 attempts (four on target) to ultimately seal the win.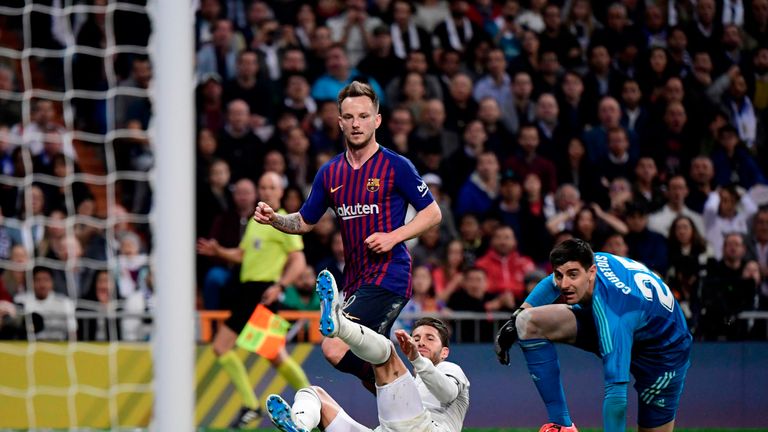 Bale had been brought into the starting XI to correct Wednesday's wrongs alongside Karim Benzema and Vinicius Jr, who were both guilty of missed opportunities in the first Clasico, but it did not go to plan.
Vinicius and Benzema still offered some attacking threat on Saturday, but Bale was virtually non-existent, touching the ball just 20 times - fewer than both goalkeepers - before he was hauled off on the hour-mark for Marco Asensio.
Bale was jeered by the home crowd as he was replaced, compounding what has been a tumultuous spell for the Welshman, who grabbed the headlines last week after refusing to celebrate his winner at Levante - shunning the advances of Lucas Vazquez in the process.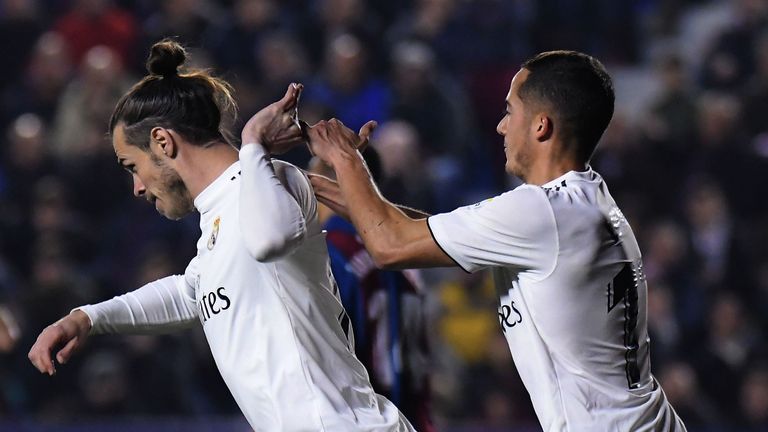 The supposed unrest has been posed to Solari in numerous press conferences, who insisted Bale was "ecstatic" in the dressing room after his winner, while corners of the Spanish press have not held back on Bale, claiming the forward has a "disgraceful attitude" and showed "impertinence and arrogance".
His latest performance will have done little to prove his doubters wrong, and will only fuel the rumours further that a summer move beckons for the 29-year-old.
However, while he received the majority of the Bernabeu's vocal frustration, Real will know their faults do not lie with one man.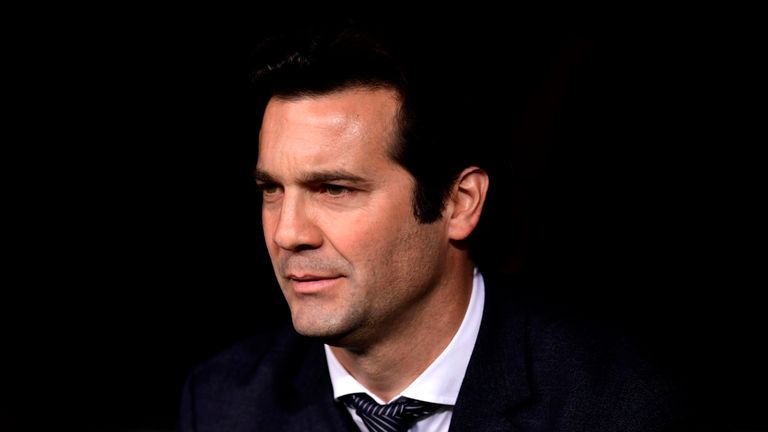 Saturday's defeat was their eighth in the league this season, while it saw them suffer three home losses in a row for the first time since 2004. Barca also edged in front in the all-time Clasico head to head for the first time in 87 years, with 96 wins to Real's 95 (51 draws).
There is much to be corrected, but with a mountain to climb in the league, it will be the Champions League where the mistakes must be rectified.
That final is still three months, and some five games, away, but the June 1 date will already be circled in Real's calendar. Only success in Europe will suffice for Solari, but he must first survive the fallout from the two Clasico defeats.