Transfer news: Real Madrid bring back Daniel Carvajal from Bayer Leverkusen
Real Madrid have bought back right full-back Daniel Carvajal after only one season with Bayer Leverkusen.
Last Updated: 03/06/13 1:09pm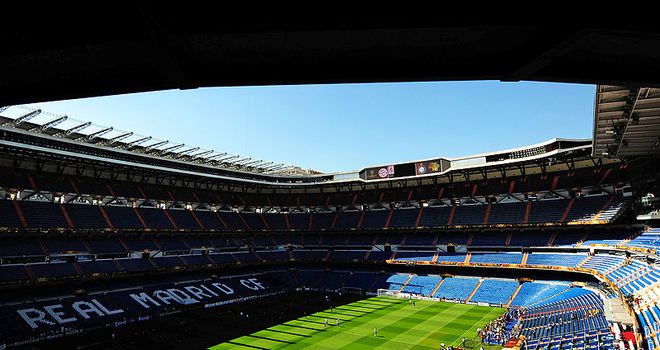 The Spain under-21 international joined Leverkusen for five million euros last summer, but part of the deal ensured Real had the right to re-sign him in the first three years of his contract with Leverkusen for a pre-agreed fee of 6.5 million euros.
The Spanish club have made use of that right by signing the 21-year-old back.
"We are very sad that we no longer have Daniel among our ranks," said Leverkusen's director of sport Rudi Voller on his club's website.
"We always knew from the very beginning that Real would recognise his sporting value sooner or later.
"He has been so convincing this season that Real's decision has not come as a surprise to us."
Carvajal appeared in 32 of Leverkusen's 34 Bundesliga matches this season, missing the opening game of the season as he settled into new surroundings and the final game of the first half of the season due to suspension.
"Daniel Carvajal left a great impression from day one, not only sportingly but in terms of his character," said Leverkusen's general manager Wolfgang Holzhauser.
"As much as it pains us to see him leave, we nevertheless wish him all the best in fulfilling his childhood dream of playing in Real Madrid's first team.
"Daniel played in several of their youth teams and is a 'Madridista' through and through.
"We wish him all the best for his future."