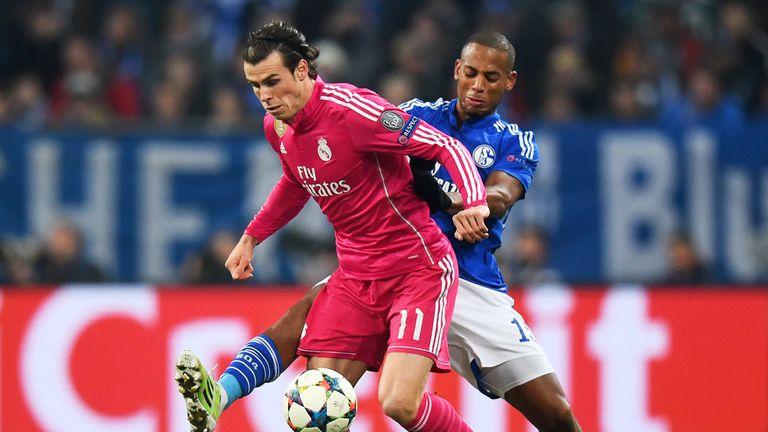 Gareth Bale must stop being so nice if he wants to return to his best form with Real Madrid, according to Frank Lampard.
The Welshman has been jeered by parts of the Bernabeu crowd in recent weeks and received criticism from some of the Spanish press.
He failed to have an impact in Schalke on Wednesday evening as Madrid won 2-0 in the first leg of their last-16 Champions League tie.
"I get the feeling he is a nice boy," Lampard told Sky Sports. "There is a bit of ego and he should have some because of what he has achieved in the game, but maybe there is a moment when he thinks 'should I go for goal and take it on or should I look for the other option in case I get criticised?'
"I hope that goes out of his game very quickly because if that is there it is going to affect him."
Bale has not scored for Madrid for almost a month and has appeared to annoy Cristiano Ronaldo on a couple of occasions by shooting instead of passing to him.
"If he hasn't passed to Cristiano (Ronaldo) once and it's not come off and there are a few boos then it's only going to be detrimental to the team and to those two as individuals," said Lampard.
"I would like to see Cristiano come out and say there is no issue because he is the boss really and he maybe needs to say that.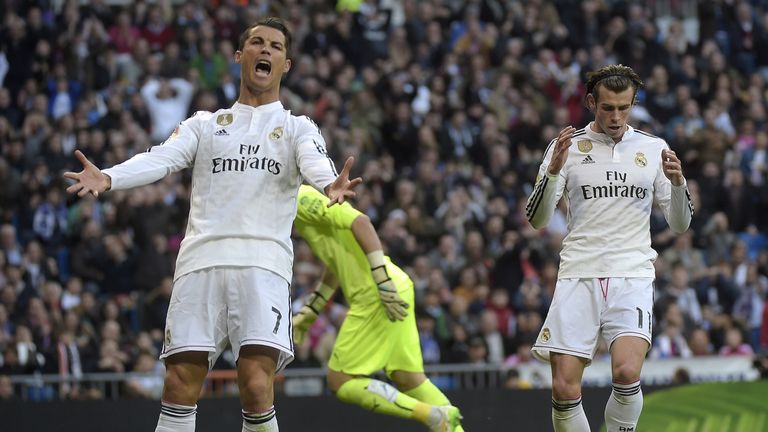 "He (Bale) might come through this phase even stronger. He might beat three players next week and put it in the top corner."
Bale has scored 10 goals in La Liga this season but Thierry Henry says he needs to find the right balance between trying to score on his own and passing to team-mates.
"You can't keep everyone happy," he said. "You need to be your own man and do what the game is asking at the time, it isn't easy sometimes.
"I don't know if he's trying to overcompensate but when you play with a big man like Cristiano Ronaldo, we've all been in that position where you have to feed the guy of the team.
"I had to do it with Sonny Anderson (at Monaco) and he was letting me know when I wasn't giving him the ball. He's looking to assist Cristiano Ronaldo and he did the same thing against Deportivo the other day.
"He looked like he was making sure he wanted to give a goal to someone, maybe to stop people talking. We've all had to feed the man but you have to find the right balance there – to not upset him sometimes but also to play your game."
Glenn Hoddle also agreed that the 25-year-old is not playing to his full potential at the moment.
"It feels like he has to please someone on the pitch and he is not going to play naturally and play the best out of him," he said.
"Someone has to have a chat with him and say 'look, you are a wonderful player, get back to doing what you know you are good at. If the ball is there for Ronaldo you pass it, if you go alone you go alone because you have the talent.'"