Iker Casillas: Why is Real Madrid legend being whistled by own fans?
By James Walker-Roberts
Last Updated: 01/06/15 7:05pm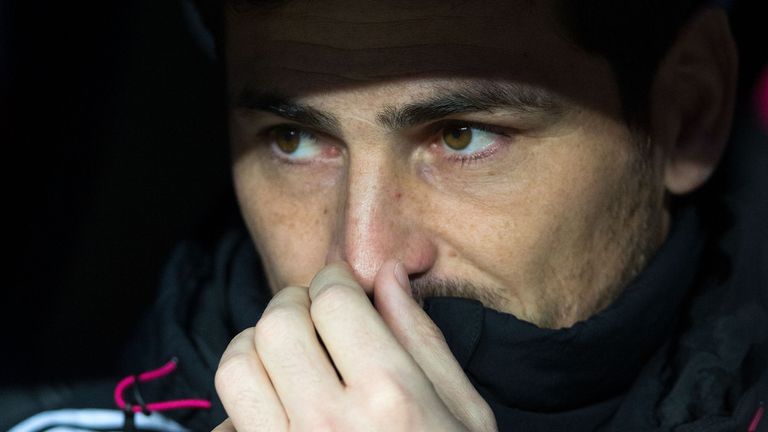 He's one of Real Madrid's greatest ever players, second only on all-time appearances behind the legendary Raul, and one of the most decorated and revered goalkeepers in history.
But, according to a recent survey by Marca, nearly 47 per cent of Real Madrid fans want Iker Casillas to leave the Bernabeu this summer.
We explore why some supporters have turned against the three-time Champions League winner and what could be in store for him this summer and beyond.
Where did the tide turn?
After coming up through the Real Madrid youth system, it was soon clear that Casillas was on a path to becoming one of the all-time club greats.
In 2008 he signed a 'contract for life' until 2017 and his brilliant performances with club and country earned him the nickname 'Saint Iker'.
He seemed to be untouchable at the Bernabeu - until Jose Mourinho arrived.
It didn't take long for the new head coach and the club stalwart to fall out, with Casillas reportedly letting it be known in training and meetings that he was not a fan of Mourinho's defensive style.
As the relationship between the pair deteriorated, Casillas was accused of being a mole and leaking information to the media, something he still denies.
"Accusations of being a traitor and a mole? We say that in this country, that has thousands of positive things, there are also some bad things," he told journalist Inaki Gabilondo. "And one of these bad things is envy. It's true that for several months things looked pretty grim and everyone was to blame, that was the first problem.
"Everyone wanted to eradicate me like I was the plague. But it was great for me to see what the situation really was."
The 'situation' resulted in Casillas being benched by Mourinho and the keeper also attracted criticism for apparently phoning Spanish team-mate Xavi to apologise after a bad-tempered Clasico – again a claim he denies.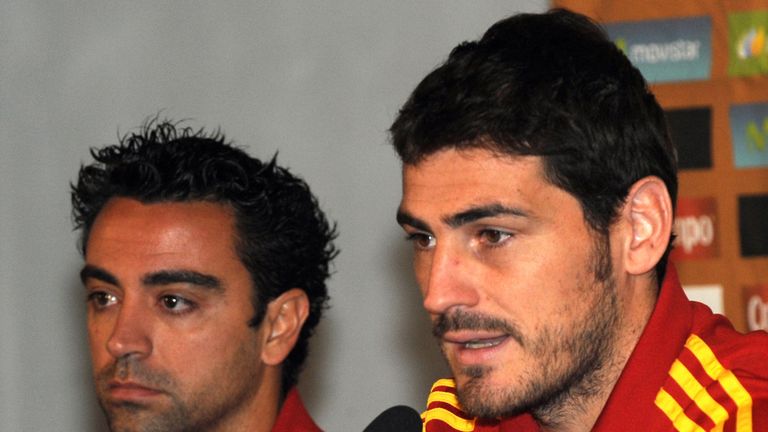 "There was a clear intent from Jose Mourinho to point out some players who weren't with him," says Spanish football expert Guillem Balague.
"Via the media and certain journalists it became clear that Casillas was the one to blame for some of the stories that were being published in the press and for threatening the authority of Mourinho. There wasn't a specific moment or incident but eventually Casillas ended up on the bench."
As conversations continued to find their way from the locker room into the Spanish papers, the tension between Mourinho and Casillas caused a split amongst fans, some of whom backed the manager and his style, while others supported the likes of Casillas and Sergio Ramos.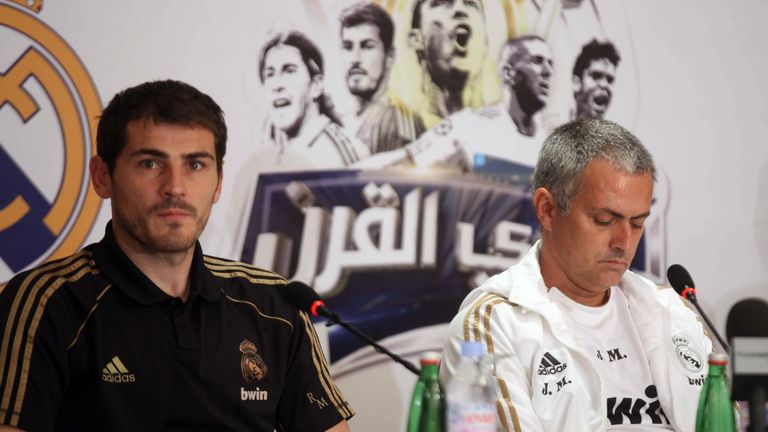 The factions remained even when Mourinho left in the summer 2013 and now seem to be irreparable.
"The whistling towards Casillas started and it became bigger and bigger, to a point where it was ridiculous," says Balague.
"It was just political, nothing else, but it is also the fact that if you empower a minority they will continue because they enjoy the trip of being powerful, because when they make noise it gets pointed out by the media, so they continue to do it."
How bad is it?
Casillas' uncomfortable situation was almost encapsulated perfectly on the final day of the season against Getafe.
When he conceded a shot from long range he was whistled by some fans, but then when he took a goal kick later in the game chants of 'Iker, Iker, Iker' rang around the stadium and he was applauded.
"I've had days when I have seriously considered jacking it all in, but the following day, I've got up and confronted my situation," he told Cadena SER.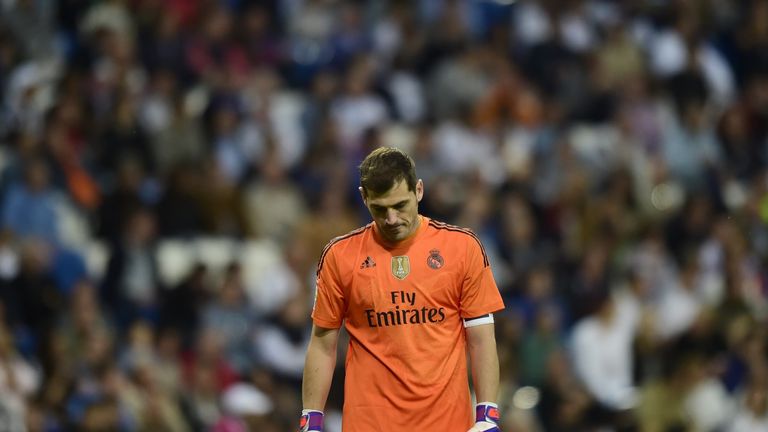 "Sometimes I've gone home angry but never crying; Madrid demands the very best from you and every day those demands increase but you have to be up to it; I've spent 16 years in the first team and 25 at the club. If your performance level is an 8 you cannot let it drop to a 7.5".
Balague thinks it is around '10 per cent' of Real fans in the stadium who are against Casillas, but they are making themselves heard.
"They are quite noisy and the anti-Casillas campaign is much more active on Twitter than in the stadium," he says.
What now for Casillas?
Despite the jeering from the fans and the fact Real have been strongly linked with a move for David de Gea, Casillas says he has no plans to leave the Bernabeu.
"If De Gea does come here, he'll be welcomed," he said. "Competition is healthy – there is no clause in my contract which states that I have to be first choice; we'll have to compete for a place like we do with Spain.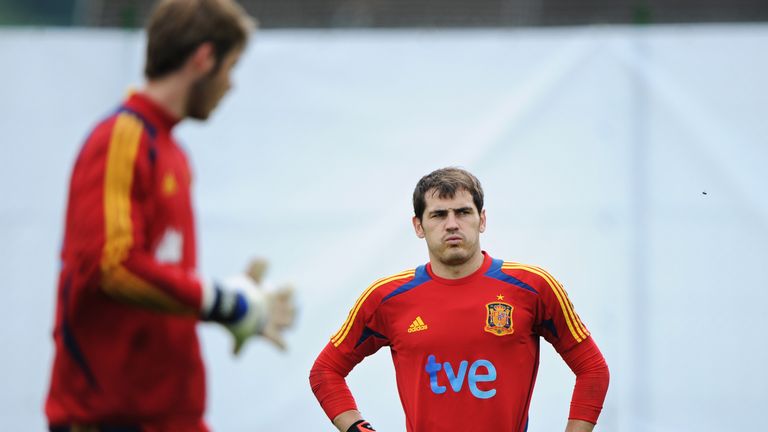 "I'm sure I'll continue here next season – of course. I cannot imagine myself outside of the club when the new campaign starts. I want to end my career here… I'll confront next season as though it is my first; that's the challenge I've set myself."
According to Balague, Casillas has been advised to leave the club, but he still wants to stay.
"I think he is in fear of coming out his comfort zone," says Balague. "And he would rather stay even if De Gea comes. I don't think he will leave, it has been pointed out to him that there would be foreign clubs who would want him."
At the age of 34, Casillas appears to be entering the twilight of his career.
He remains defiant, though, insisting "the best is yet to come", while Real Madrid's official website claims "Iker Casillas and Real Madrid are one and the same thing".
For how much longer will, or can, that continue to be the case?