Valencia head coach Gary Neville has criticised football's "obsession" with the transfer market, and insists he will be looking to improve his own players rather than buying big in January.
Neville, who has a win, draw and defeat in his first three matches as Valencia boss, says faith should be put in the players already at the club, particularly those who have come up from the academy.
Valencia, sitting eight points off fourth place, host Getafe on Saturday, Neville's first La Liga match at Mestalla.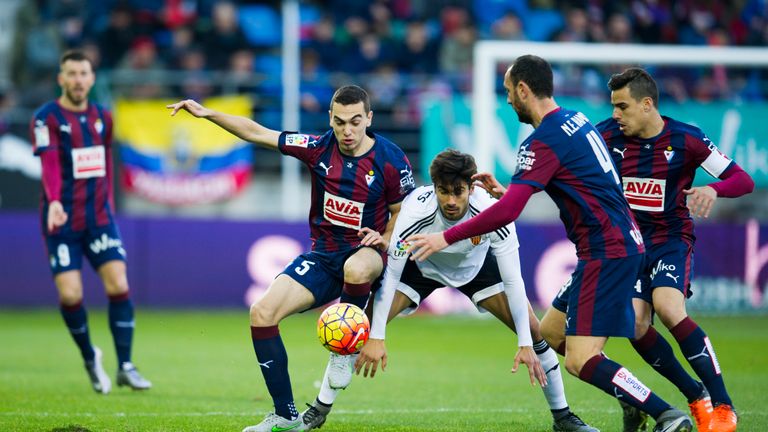 Asked about the January transfer window, Neville said: "Obviously in football you always have to be adaptable. You always have to be ready for anything. We get injuries, situations that develop.
"But my point of view, my focus is on the players that are here and getting the players that are injured back. Because I think when they do come back we have two players for every position. 
"I have this big thing in football, this is not just something in the past week; we've become obsessed with who we're going to sign, who we would like to sign, who we do not have.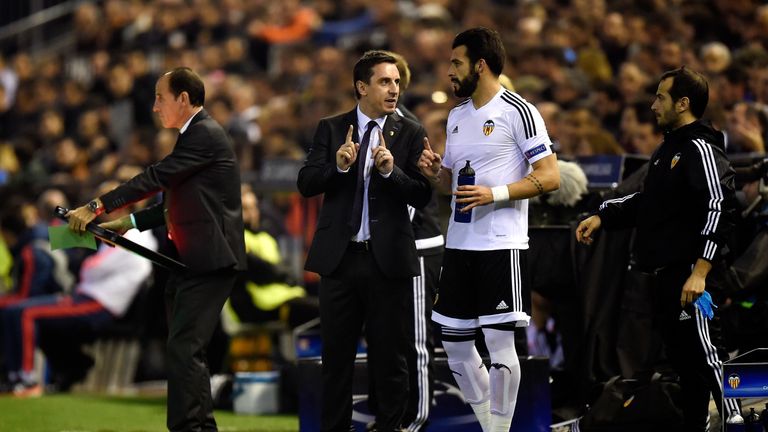 "It's something that I do not like. I don't like it about modern football at all. Forget Valencia, this could be the Premier League, French league, Bundesliga, La Liga. Of course new signings excite, but they can also cause you problems. It's not always easy."
Nuno was sacked as Valencia manager last month following a string of poor results, but Neville is willing to put faith in the current crop of players rather than looking for a quick fix. 
He said: "From my point of view, the biggest focus should be on the players we have got.
"We should be proud of what we've got, the talent that is in the squad, and make those players the best that they possibly can be. 
"This obsession with players who are not at the club in football is something I find very hard to get used to. Maybe I'm a traditionalist, but I believe you can improve what you have, work with what you have.
"We have three young boys training with us today, travelling with us, what about them? They've come up from the academy, shall I just forget them? Just sign some new players? 
"That's not the way I want football to be. I don't believe Valencia should be that way. It's important that message comes across."