Valencia expect Gary Neville to stay as boss and be in charge for Wednesday's clash with Barcelona, according to Sky sources.
Neville fell to a second successive La Liga loss to Real Betis on Sunday afternoon, with Ruben Castro's goal gifting the hosts the win.
It has been a miserable spell in La Liga for the former Manchester United and England defender and speculation has been building in Spain that Neville's short stint would soon be over.
But Sky Sports News HQ understands the club expect Neville to stay put, for now, and he is set to be in the dugout for the Copa Del Rey second leg against Barcelona on Wednesday. Valencia lost the first leg 7-0.
Gaizka Mendieta insisted after Valencia's latest defeat on Sunday that he didn't think Neville would be sacked, despite the growing anger from fans.
Valencia finished the game with 10 men after Jose Gaya was sent off with six minutes to play, and thought a Shkodran Mustafi header had nicked them a late point only to see it ruled out for offside. 
However, Mendieta thinks Neville's short tenure at the Mestalla Stadium will continue for another week at least, and that Valencia have wider problems to address.
"As I said before the game, I don't think he'll be sacked," the former Los Che midfielder told Sky Sports after the game.
"The president and chairman still believe in Gary and because of the short time he's been at the club, he should stay and not be changed again. But the sporting director and the fans won't be thinking the same.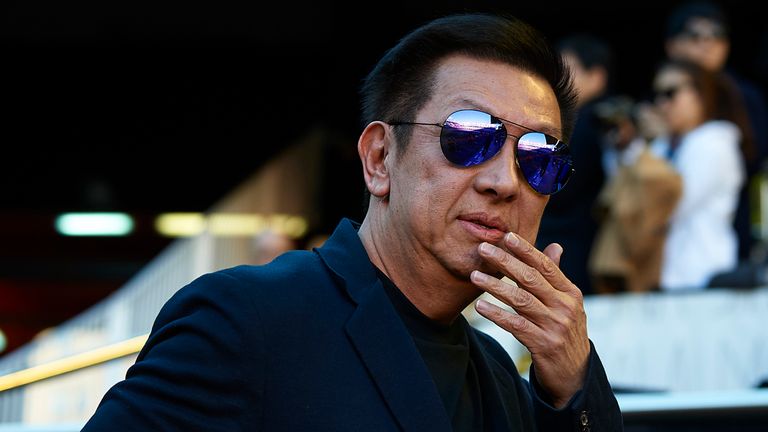 "It's not only the results, but it's the way the team is playing. It's not only Gary who's to blame here, I think it's the players as well.
"When you see the way they play, they look like a team who are not prepared to compete at the level that they should. It's more than just Gary here, there are a lot of things to look at for the club."
Guillem Balague was also on hand for analysis at full-time, and echoed Mendieta's sentiments about the problems surrounding the club in recent months.
"I don't think he will resign. Possibly, he shouldn't think about it but it's quite clear that fans don't want him to stay," he added.
"But there are stats that tell a story by themselves. If the league had started when Gary Neville arrived, Valencia would be bottom with five points so the performances are not delivering.
"The players are giving their all at least but they aren't maximising what they have. When that happens, the manager normally goes.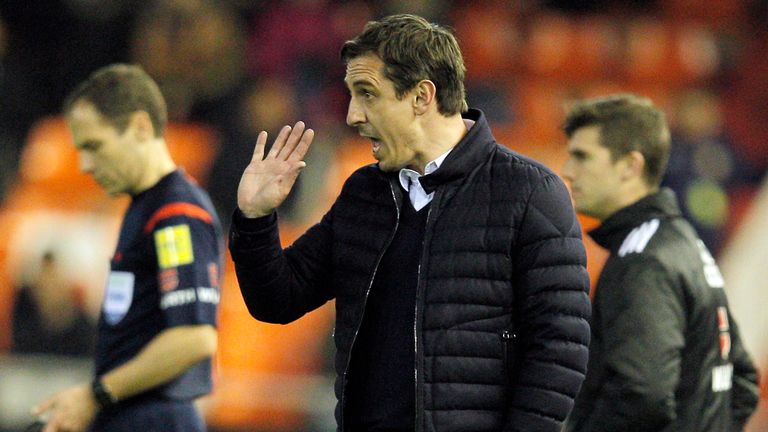 "Even though it's only been two months in charge, I think there has been enough discussion and a big enough wave against Gary that makes his position untenable"
Both pundits were again in agreement about the decisions Valencia now have to make, especially owner Peter Lim, and Mendieta questioned if his good relationship with Neville was enough to lead the club.
"I understand he's a trusted man for Peter Lim, but is that good enough? Obviously it's not," the 41-year-old said.


"For someone to come in from the outside, it's difficult to change something that should come from the inside. For the same reasons that Nuno got sacked, we've seen now Gary getting into it so the club have to make big decisions now."
Balague added: "What happens next is up to him.
"He's already left the line out there that he doesn't want to be a coach all his life. Perhaps he wants to be the CEO of a club, like he did at Salford City but on a bigger scale, but he will have learnt a lot. I know himself and Phil are enjoying it but Valencia now have a massive decision to take."