Valencia desperate to stop Nicolas Otamendi from leaving this summer, says Graham Hunter
Last Updated: 12/05/15 1:12pm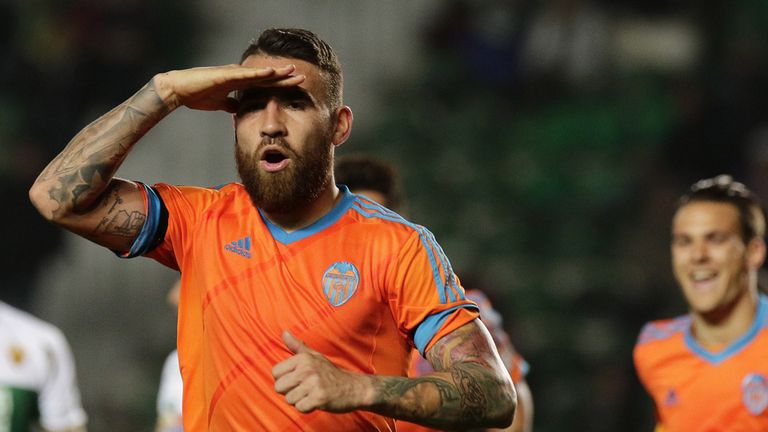 Valencia are determined to keep defender Nicolas Otamendi at the club this summer and are prepared to renew the player's contract to do so, according to Spanish football expert Graham Hunter.
Otamendi has enjoyed an impressive debut campaign at Valencia since moving to the Mestalla from Porto last summer, helping them to the verge of next season's Champions League.
A number of big clubs across the continent - including Manchester United - are understood to be looking at Otamendi, whose contract runs until 2019 and contains a €50m buy-out clause.
Valencia hope to reward Otamendi for his excellent form by increasing his wages and the value of his get-out clause in an attempt to prevent the Argentine from leaving.
"We are very clear about Otamendi. We want him to play for us for a long time to come. Nico knows that and so far he's not come to me to say he wants to speak about things being different from that," said sporting director Francisco Rufete.
"As soon as the season is over, we'll be talking to him about staying for longer."