Diego Simeone was sent off after a ball was thrown onto the pitch to stop a Malaga attack in their 1-0 defeat to Atletico Madrid on Saturday.
With the game goalless late in the first half, Malaga were looking to break, only for play to be disrupted by a ball thrown from the direction of the Atletico bench.
While it was not clear who the culprit was, Simeone, as the highest-ranking member of the coaching team, was sent to the stands and could now be banned for the rest of the season.
Atletico won the match 1-0 thanks to Angel Correa's 62nd-minute goal to maintain their La Liga title challenge, but Simeone is unlikely to be on the sidelines to watch their last three league matches.
Asked about the incident after the match, he said: "It was the boy next to us, but that does not matter. It is clear that the referee made ​​the right decision regarding the rules.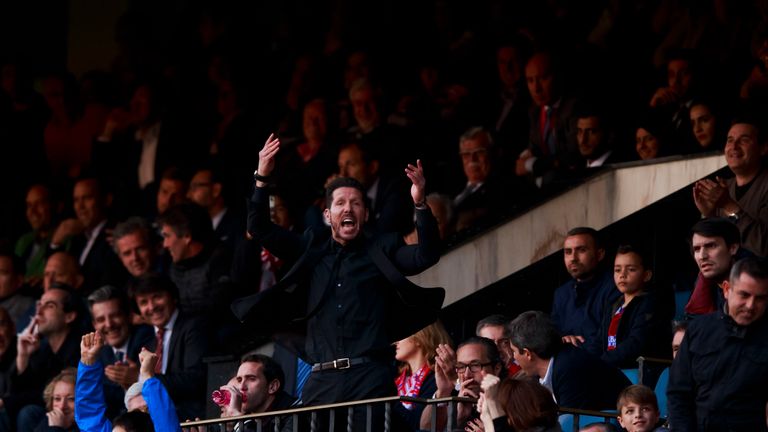 "He did what he had to do and took the coach off. I have little else to say."
Speaking on Sky Sports, Spanish football expert Guillem Balague said: "The competition committee will ban him for at least three matches so he will miss the rest of the season. In a similar incident the culprit got an eight-match ban.
"The ball was thrown from the bench, it didn't seem like it was Simeone, but it came from the bench. The physical trainer tried to claim it was him but the referee said no, he saw it wasn't him.
"He tells Simeone the rules are because the ball has gone onto the pitch from the bench and you are the highest ranked member of the coaching staff I have to send you off."