Can Diego Simeone evolve as a coach and develop Atletico Madrid's outstanding crop of current young players, asks Sky Sports' Spanish football expert Terry Gibson.
Atletico were held to a surprise goalless draw by Leganes on Saturday, a disappointing result that has seen Simeone's side slip six points behind leaders Barcelona in La Liga.
That setback came hot on the heels of Atleti's first loss at their new Wanda Metropolitano stadium, with Chelsea coming from behind to leave the Spanish capital with a 2-1 win in the Champions League on Wednesday.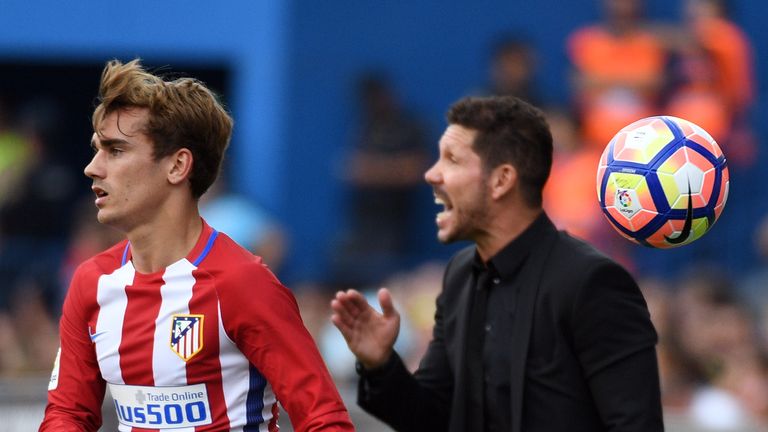 Gibson, however, is keen to stress this is not the same Atletico team that won La Liga in 2013/14 and reached the Champions League final in 2014 and 2016.
"Simeone has a dilemma at the moment," he told the La Liga Weekly podcast.
"In midweek against Chelsea, I was surprised by Simeone's tactics. Clearly, after 10 minutes you could see that Eden Hazard was an issue and they did not do anything about that for the entire game.
"It was difficult for the centre backs, Diego Godin, to push in as he was content to deal with Alvaro Morata. But I was surprised Simeone did not take the responsibility on.
"What I am seeing at the moment from Atletico and I spoke to people before the Chelsea game who were expecting the same old Atletico Madrid, but that period has gone now.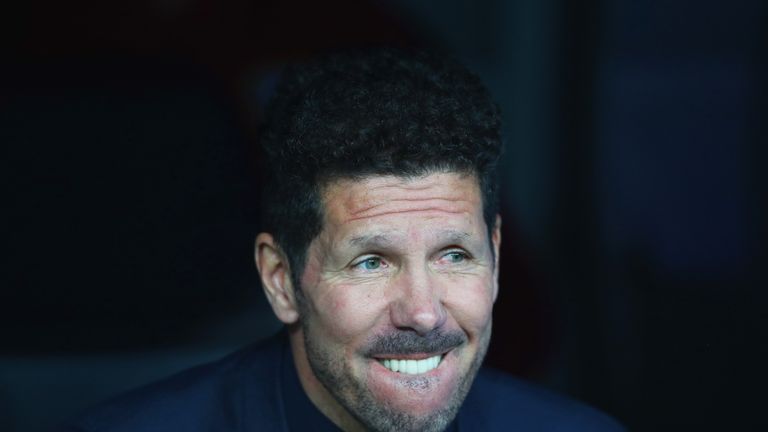 Can Simeone evolve as a coach to try and make Atletico Madrid more creative?
"That period of having Diego Costa and Raul Garcia up front, David Villa on the flank, Arda Turan, Tiago and Gabi, Godin and Miranda, Juan Fran, Filipe [Luis].
"That was a grown-up, mature football team. This is not, this is a team that will probably be better in two years' time."
The problem for Atletico, though, is deciding whether the inspirational Argentine is the right coach to take their young stars' games to the next level, says Gibson.
"Is Simeone the man to develop Koke, Saul [Niguez], [Antoine] Griezmann, [Angel] Correa, Thomas Partey - the younger players who he is having to use?" says the former Tottenham Hotspur and Man Utd striker.
"Yannick Carrasco is another player who comes into that 'young-player category' that you hope is going to improve at Atletico.
"That team was suited to Simeone's style, but can he evolve as a coach to try and make Atletico Madrid more creative?


"Can he improve Koke and Saul and the players they have become? Can they get better and be more expansive in terms of creating chances, dominating games in terms of possession? Because this is a totally different Atletico Madrid team.
"Now the fact that Diego Costa comes in January, Vitolo another experienced player also comes in January, might make them a little bit more solid."