Fernando Torres 'represents everything' about Atletico Madrid, says Diego Simeone
By Sam Drury
Last Updated: 17/05/18 6:25am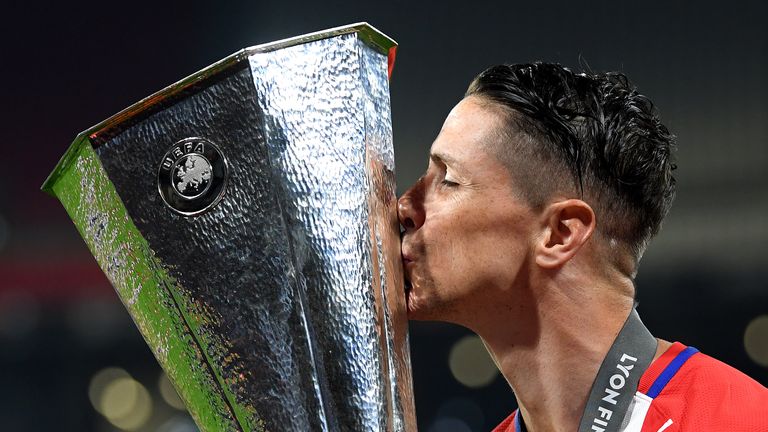 Diego Simeone says Fernando Torres "represents everything" about Atletico Madrid after their victory over Marseille in the Europa League final.
Torres left Atletico for Liverpool in 2007 before returning to Madrid in 2015 and will leave his boyhood club for the second time at the end of the season.
The 34-year-old replaced Antoine Griezmann for the final minutes of Atletico's 3-0 win in Lyon on Wednesday night and lifted the trophy, the first he has won with the club, with captain Gabi.
"For Fernando Torres, it's a dream come true. I've never given him anything for free but he represents everything we're about," Simeone told reporters after the game.
"He has left a great legacy for his team-mates, for the club. I hope he gets the send-off he deserves on Sunday.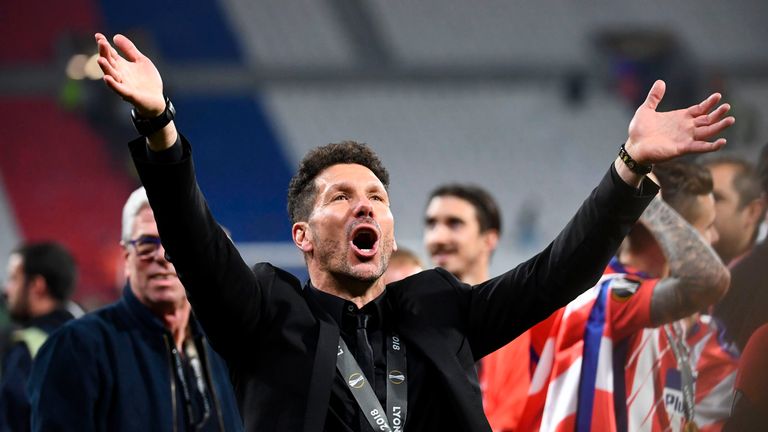 It's hard to get to this level, to convince the players to come on the journey together. And then when you achieve it you have to start again. It's hard.
Diego Simeone
"The season isn't over yet - we need a point to secure second in the Liga and we need to do that, to show that we can compete against our rivals.
"It's been a challenging season and I think the Europa League represents more than a trophy: it's a victory for everything we stand for, for hard work and industry.
"We've reinvented ourselves in this competition, and against Arsenal, we showed what we're all about."
Os merecéis el mundo atléticos. Orgullosos de este equipo y de esta afición. Gracias de corazón . No puedo ser más feliz / Atléticos you deserve the world. Proud of this team and this fans. Thanks from the bottom in my heart . I can't be happier . pic.twitter.com/QT4KWPE9Qj

— Fernando Torres (@Torres) May 16, 2018
Torres has supported Atletico since he was five years old and joined their academy when he was a child, making his first-team debut at the age of 17 in 2001 when they were in Spain's second division.
He said: "It's difficult to explain how happy I feel after so much time, it was a dream I've always had since I was a child.
"I feel so proud to belong to this group, which has changed the lives of so many Atletico fans. Before we had to explain why we wore this shirt. I dedicate this to all the fans that came here and all the ones that are waiting for us in Madrid.
"On a sentimental level this is the most important trophy to me," added Torres, who won the Champions League, FA Cup and Europa League with Chelsea and the World Cup and two European Championships with Spain.
"I've been lucky to win a lot but when you have dreamt about something since you were a child it's different. This was my dream, to win with my team and I've been able to achieve it."
Gabi also singled out Torres, who will play his final match for Atletico against Eibar this weekend.
"This cup has given us a lot," he said. "Torres deserves it more than most - there's no better way to say goodbye to Atleti."