Gianluigi Donnarumma backed by Milan boss Gennaro Gattuso
By Andy Charles
Last Updated: 14/12/17 10:37am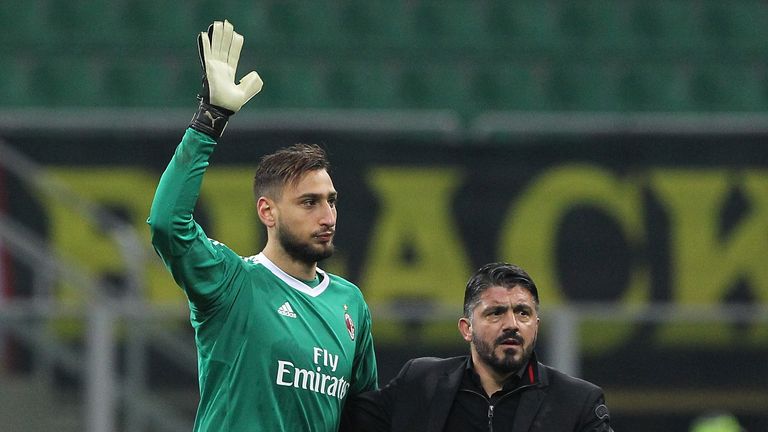 Milan boss Gennaro Gattuso has defended goalkeeper Gianluigi Donnarumma after a section of the club's support turned on him.
Fans unfurled a massive banner before Milan's 3-0 Coppa Italia win over Hellas Verona on Wednesday night, coming in the wake of a report that Donnarumma's contract, signed only last summer, could be annulled and that he had been "forced" to sign it.
The banner, which stretched across three sections of the San Siro, read: "Psychological violence by giving you €6m a season and signing your parasite brother? It's time to leave - our patience with you is over!"
Donnarumma was pictured on social media in tears after the game, being comforted by team-mates, and Gattuso said in a post-match interview the time had come to take it easy on the 18-year-old, who has been linked to a number of leading European and Premier League clubs.
"He's an 18-year-old kid, of course he was shaken. I can only thank him for what he's doing," Gattuso said.
"For his age, he's the best goalkeeper in the world right now. You can tell from his face he's not happy, but I have known a great athlete and great kid. He will have my protection, for all the protection I can give.
"If the club says it doesn't need to sell anyone, nor wants to, then why should we even talk about this?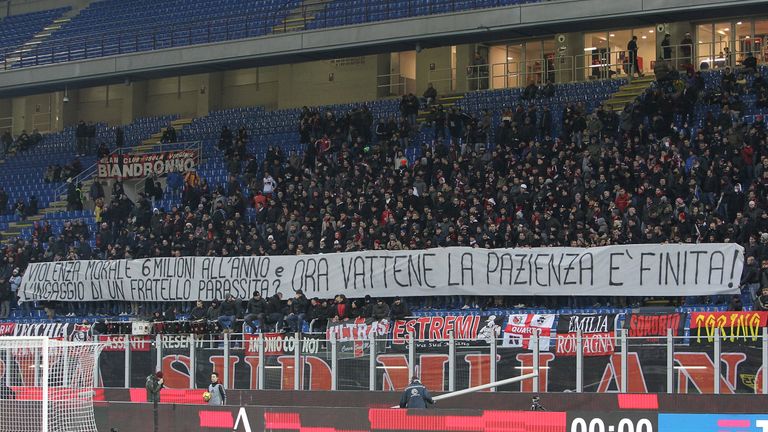 "I respect the fans, but he sulked at me for four days because I left him at home for the first time in seven months. He never skipped a training session, let alone a game.
"People need to understand whether Gigio really does want to go or if he wants to stay. I can say I'm working with a great athlete and professional.
"I am the coach of Milan, so I can talk about the lad, the athlete, but nothing else. Gigio has not told me personally that he wants to leave. If he did, that would be different."