Serie A: Ciro Immobile happy at Torino and dismisses speculation over future
Serie A's top scorer Ciro Immobile has quashed reports linking him to Borussia Dortmund and says he is happy at Torino.
By Simone Bargellini
Last Updated: 14/05/14 6:38pm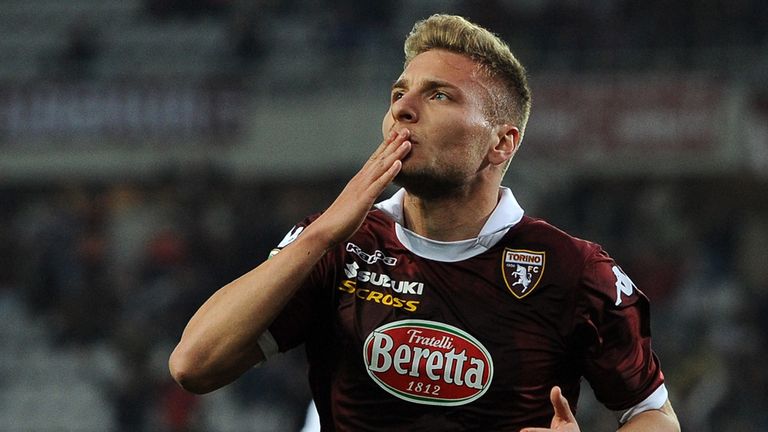 Immobile has scored 22 league goals this season and his performances have reportedly attracted the attention of several clubs, although his future is complicated by the fact that he is co-owned by Juventus.
The 24-year-old, this week named in Italy's preliminary 30-man squad for the World Cup, has no interest in returning to play for Juventus.
Speculation has suggested that his agent has held talks over a switch to Borussia Dortmund, but Immobile does not believe he is a target for the Bundesliga side.
He is keen to stay at Torino, although he does admit that the idea of one day joining hometown club Napoli would be appealing.
Asked about the transfer talk, Immobile told Mediaset: "What was my agent doing in Germany? The truth is that he goes there to visit his relatives.
"I am very happy in Torino and staying here will make me happy. I won't come back to Juventus.
"If one day I might agree to play for Napoli? They are the team of my city and every Neapolitan player would accept to play in Napoli."
Torino's sports director Gianluca Petrachi has also made it clear that they have no intention of letting Immobile go.
Petrachi told toro.it: "We aim to keep him here. The other clubs cannot take decisions without us.
"It is not correct to do certain things while we are engaged in this final part of the championship."