Bayern Munich head coach Carlo Ancelotti has dismissed talk of a crisis at the club ahead of Wednesday's Champions League clash with PSV Eindhoven.
Since a 1-0 loss to Atletico Madrid three weeks ago, the Germans have gone three games without a win and have drawn subsequent league fixtures against Cologne and Eintracht Frankfurt.
Munich chairman Karl-Heinz Rummenigge branded the 2-2 draw with Frankfurt 'unacceptable', despite their two point lead at the top of the Bundesliga, but while he wasn't happy with the result, Ancelotti says crisis comparisons are premature.
Speaking to the press on Tuesday, the Italian said: "I wasn't happy in Frankfurt, I made that clear, but I don't want to punish the players - I just want them to understand.
"It's too early for the word crisis, which I am now hearing, we haven't won our last three games, but we still played well. We aren't magicians and we will have a different attitude against Eindhoven."
The former Real Madrid boss had threatened changes following the result on Saturday, but now admits this was an impulsive reaction: "Everyone has trained," he added. "I said after the Frankfurt game that the attitude wasn't good, but we have to change our behaviour, not switch around players."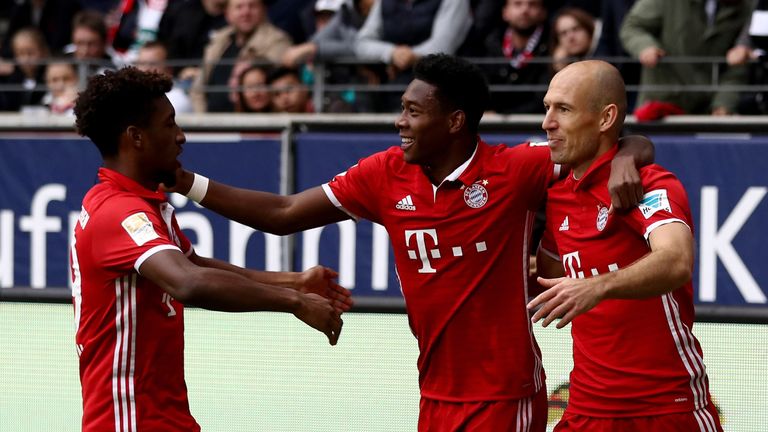 Rummenigge has made it clear that he expects a significantly improved performance at the Allianz Arena tomorrow, in order to break the Bavarian giants' run that saw their last victory come on 24 September - a 1-0 away win over Hamburg.
"We don't need excuses, we have only ourselves to blame", said the ex-Bayern frontman.
"The way we played in the first half (in Frankfurt) is not Bayern Munich. You can't turn in a display like that."
And he fired a stark warning: "We have to shift up a gear very quickly, or we'll have problems in the Champions League on Wednesday."
Phillip Cocu's PSV sit fourth in the Dutch Eredivisie and are still without a win in Group D; Bayern, meanwhile, will be looking to get their European campaign back on track after an opening fixture that saw them rout Russian outfit Rostov 5-0.
And in the build-up to the tie, Ancelotti has insisted the players sleep in the team hotel.
"I already said before the season that we would gather in a hotel before special games", he said. "Tomorrow is a special game."