Alphonso Davies' journey from refugee camp to Bayern Munich via the MLS
By James Nalton, World Football Index
Last Updated: 01/08/18 3:11pm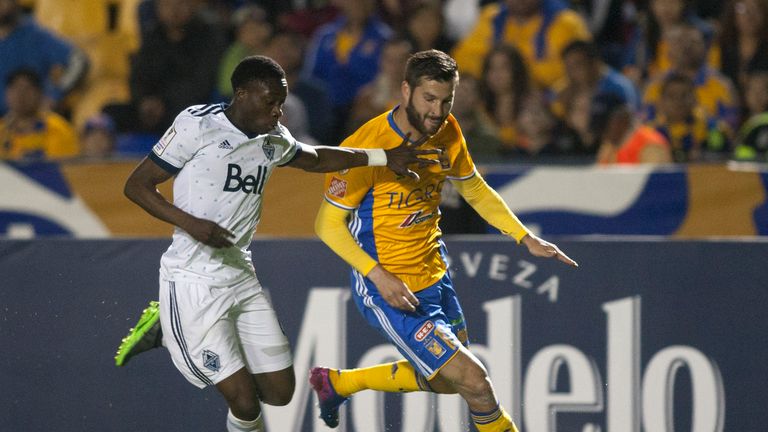 We chart Alphonso Davies' incredible journey from a refugee camp to a big-money move to Bayern Munich via the MLS...
Alphonso Davies emerged from nowhere this summer, signing for one of world's biggest clubs, Bayern Munich, just over a year after making his Major League Soccer debut for Vancouver Whitecaps.
The latest part of his journey has brought plenty of attention and global media coverage, but the hard work behind the scenes has been going on for some time.
Born in Buduburam, a Ghanaian refugee camp, Davies moved to Canada at the age of five, eventually settling in Edmonton after a year in Windsor, Ontario. His Liberian parents had originally fled their home during the Second Liberian Civil War, finding refuge first in Ghana, and then Canada.
"We were worried because hunger can kill you in the refugee camp anyway," said Davies' father, Debeah.
"It's not only in a war zone, but in the camp if there is no food people die, right? So every day we needed to make sure we have something for him to eat, and make it in life.
"They have a program called resettlement, and they said 'OK, you have to fill in a form for Canada.' We went through the interview and everything, and made it, and came over here."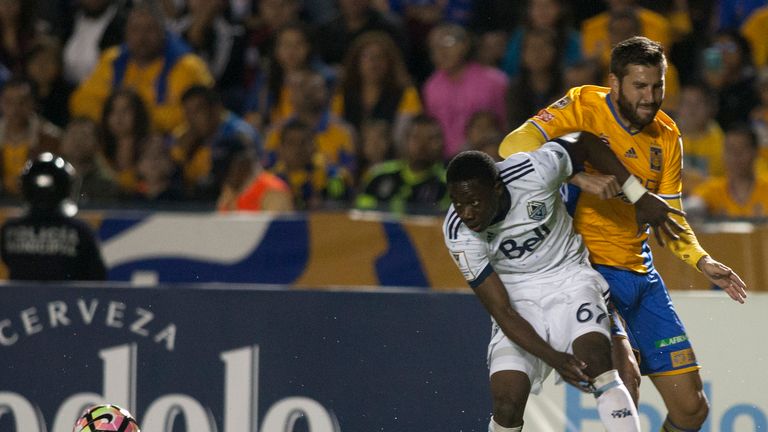 Up until June 2017, Alphonso was classed as a Liberian national, and had to apply for Canadian citizenship in order to represent the national team of his adopted homeland.
Shortly after receiving his new passport, aged 16, he became the youngest player to represent the Canada men's national team.
Davies had joined the Whitecaps FC Residency program at 14, having been spotted playing for Edmonton Strikers.
His coach at the time, Nick Huoseh, now his advisor, told us that his talent was evident at an early age.
"Alphonso played in Edmonton's EIYSA Soccer League with the Edmonton Strikers," he said.
"Though he was the best in his age group at U10 level, the U12-U16 years were when he really developed.
"Coaching him during those years I realised that this kid will go very far. I believed he would reach the top one day."
The Residency initiative is described as a "fully funded, player development program unlike any other in North America", where young footballers are taught key skills which will aid their development on and off the pitch.
Coaching him during those years I realised that this kid will go very far. I believed he would reach the top one day
Davies' youth coach Nick Huoseh
His obvious talent saw him fast-tracked to the club's United Soccer League (USL) side, Whitecaps FC, who are the equivalent of a reserve team playing in the lower divisions in Europe.
He was promoted to the Vancouver Whitecaps first team in 2016, and now has six caps and three goals for his country, winning the Golden Boot as well as being named Best Young Player at the 2017 CONCACAF Gold Cup.
Davies is now preparing to move to another country to continue his football development, and judging by recent performances he is thriving in the limelight following the announcement of his high profile transfer to Bayern.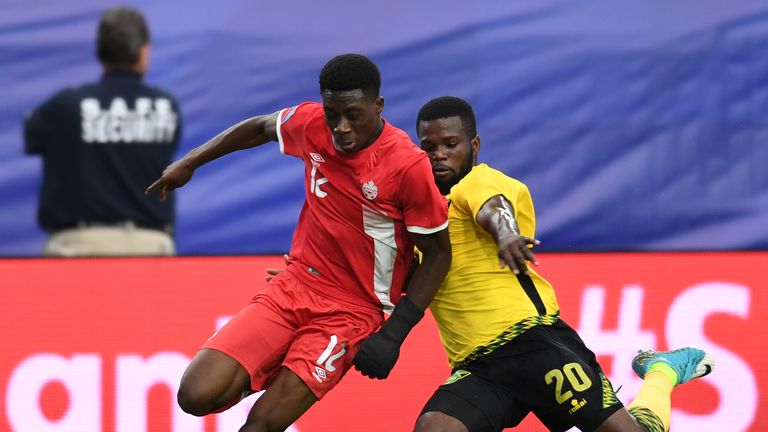 With eight assists and five goals in MLS this year, he's had a hand in more goals than any other Vancouver Whitecaps player, and is joint third in the entire league for assists.
One of the stand-out qualities in Davies' game is his willingness and ability to take on defenders in one-on-one battles. He has demonstrated this recently with a few highlight-reel goals, leaving opposition players tackling thin air before finishing with his trusty left boot.
His underlying numbers back this up, and are proof that there is no better dribbler in MLS. He tops the league for dribbles completed with 98, and is successful with 68 percent of his take-ons.
It's a big ask, but if he can maintain these numbers after his move to Europe, then this would put him on a par with the likes of Douglas Costa, Neymar, and Lionel Messi in the group of world class dribblers behind Eden Hazard, who is out on his own when it comes to this part of the game.
All-Star game
With the Sky Live MLS All Star game against Juventus on Wednesday night/Thursday morning UK time, Davies will get an opportunity to test himself against European opposition, giving him a taster of things to come next year.
There is an air of excitement around the All Star game this season, not just because of the quality the Italian champions will bring with them to the Mercedes-Benz Stadium in Atlanta, but also as fans look forward to seeing the teenage star in action alongside the best the league has to offer.
Moving to Europe, and especially to a team like Bayern doesn't guarantee success, but Davies' hard-working attitude and willingness to take responsibility means he'll give himself the best chance to succeed.
Another Canadian prodigy, Ballou Tabla, moved from Montreal Impact to Barcelona in January 2018, and has so far only played for the B-team. Tabla is yet to pledge his allegiance to the Canadian national team, and is considering turning to the country of his birth, Ivory Coast.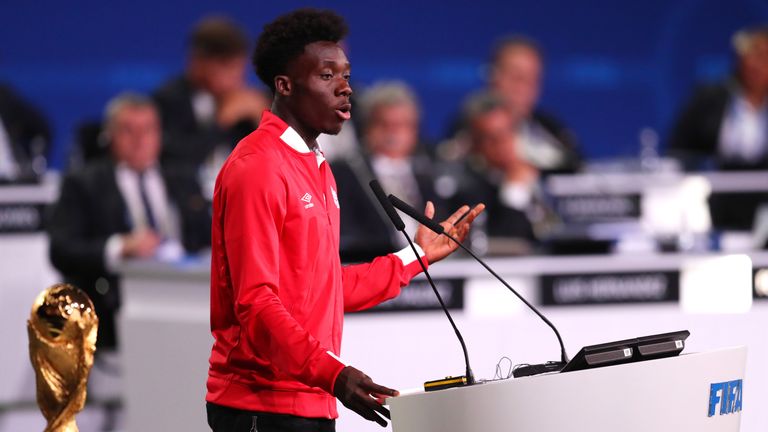 Seeing an exciting talent from a similar background join up to the Canada cause may convince Tabla to follow suit.
There is no doubting Davies' love for his adopted country. Speaking in front of a FIFA congress as part of North America's united bid to host the 2026 World Cup, he said: "I was born in Ghana, in a refugee camp. It was a hard life, but when I was five years old a country called Canada welcomed us in.
"Today I am 17 years old and play for the men's national team. I am a proud Canadian citizen and my dream is to someday compete in the World Cup, maybe even in my hometown of Edmonton."
The United bid was successful, and Davies played his part. In eight years team he'll be at the peak of his career, and the All Star will be hoping to play a part for Canada again.
Watch Davies play in the MLS All Star game against Juventus live on Sky Sports Football and Sky Sports Main Event at 00.45am on Wednesday night/Thursday morning.