Manchester United would have to fork out over £35m if they wanted to prise striker Robert Lewandowski away from Bayern Munich, his agent has warned.
It has been suggested that United boss Louis van Gaal could try to sign the Polish striker as a replacement for Robin van Persie who has signed a three-year contract with Fenerbahce.
It would appear that Javier Hernandez is surplus to requirements at Old Trafford, while 19-year-old James Wilson is unlikely to become a first-team regular despite a promising start to his career.
However, Lewandowski's agent Cezary Kucharski says his client will not come cheaply if United are keen on securing his services.
Kucharski told Polish TV: "I think it would have to be a very high offer, definitely higher than £35m for Bayern to consider selling.
"Robert is one of the most valued strikers on the market who guarantees goals, guarantees assists, excitement. He has shown that over many years during his career.
"Every year he is an even better player and plays at a higher level and that is very important for other clubs because he has credibility and guarantees at least 30 goals a season.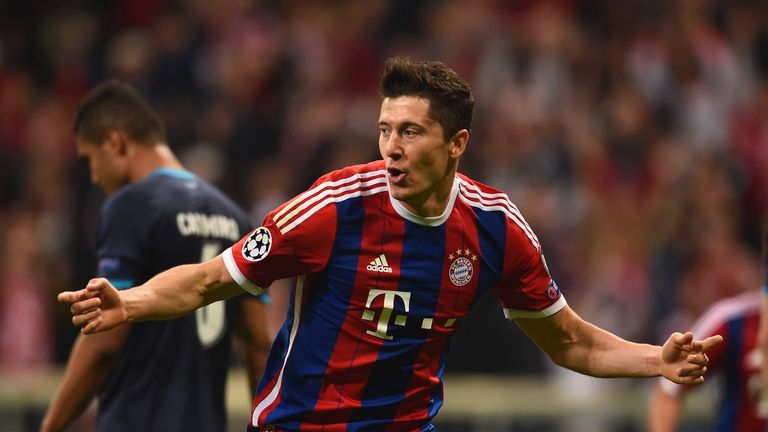 There are only two directions in which he could go in the future, England or Spain.
"With a player of Robert's class, the truth is that not a lot of work is required because really there are only two directions in which he could go in the future, England or Spain, and only with Bayern Munich's acceptance."
And Kucharski does not seem optimistic about United's chances of signing the striker.
He added: "There must be a signal from the club, from Munich. There is no such signal so we are not thinking about it, because even thinking about a change of club would be unfair in my opinion to the current employers.
"There is no reason, apart from money to be honest, to even think about it."