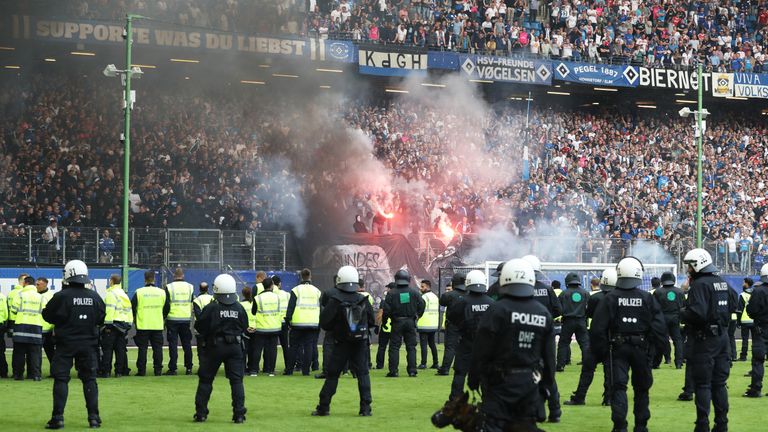 Hamburg fans staged protests at the Volksparkstadion following club's first relegation from Bundesliga since its formation in 1963.
Hamburg beat Borussia Monchengladbach 2-1 on the final day of the German top-flight season but dropped down to Bundesliga 2 because Wolfsburg beat already-relegated Cologne 4-1.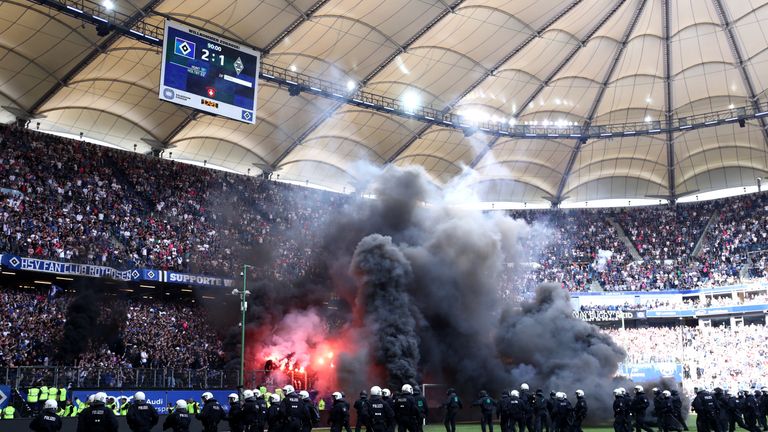 As the match drew to a close, fans sparked flares in the stands, many of which were thrown onto the pitch, delaying the match from ending.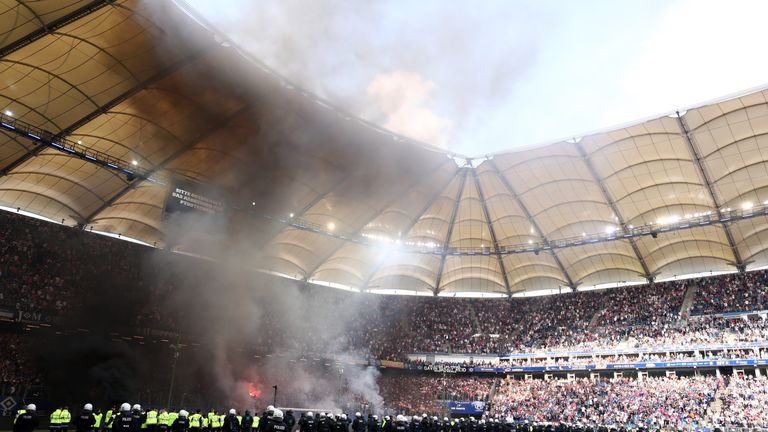 German riot police raced onto the pitch during the troubles in second-half injury time to keep the angered Hamburg supporters off the pitch, while the players were escorted to safety.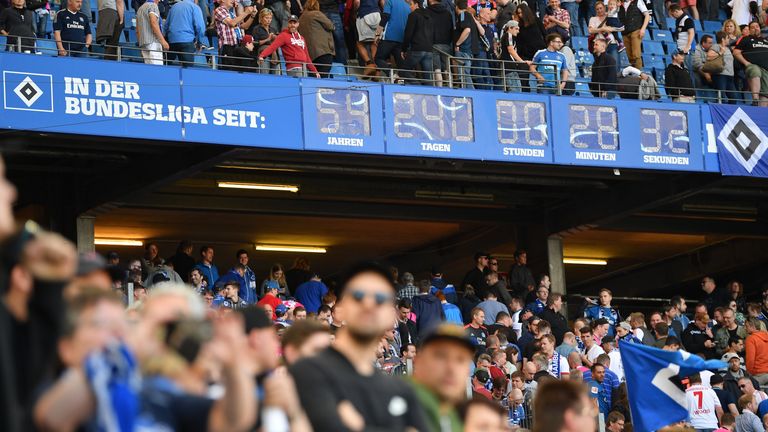 A clock in the Volksparkstadion displays - to the second - how long Hamburg had been in the German top flight but will now need to be reset followings the club's relegation.