Borussia Dortmund defender Marc Bartra recovering in hospital after wrist operation
By AFP Sport
Last Updated: 12/04/17 12:06pm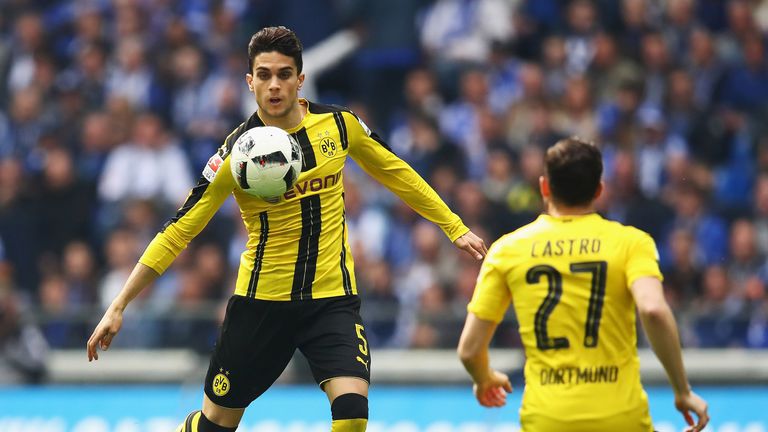 Borussia Dortmund defender Marc Bartra is recovering in hospital after a successful wrist operation following the explosives attack on the Borussia Dortmund team bus, the club and his father have confirmed.
Spain international Bartra was injured in the attack on Tuesday night as the players began their journey to the Westfalenstadion for their Champions League quarter-final first leg game against Monaco.
But the 26-year-old centre-back - who was hit by flying glass after three explosions shattered windows on the Dortmund team - has now undergone successful surgery.
The player's father, Jose Bartra, says he has spoken to his son, who expects to leave hospital in a few days.
"We spoke yesterday after the operation and he told us he was fine," Jose Bartra told Spanish media.
"The doctors had been through and said it was a clean break, that he didn't have anything in his arm and that he would be in the hospital for a few days and then he would be released to go home."
Jose Bartra confirmed his son was shocked by the attack.
"It's true it was a shock... the first thing he heard was a loud bang and an explosion," added Bartra.
"Then he began to feel a pain in his head and his arm hurt a lot because he didn't know what had happened."
Bartra misses the rearranged fixture on Wednesday night, with German daily newspaper Bild claiming he will be ruled out for the rest of the season.