Michy Batshuayi says Borussia Dortmund loan has restored his confidence
By Gary Cotterill in Belgium
Last Updated: 24/03/18 4:29pm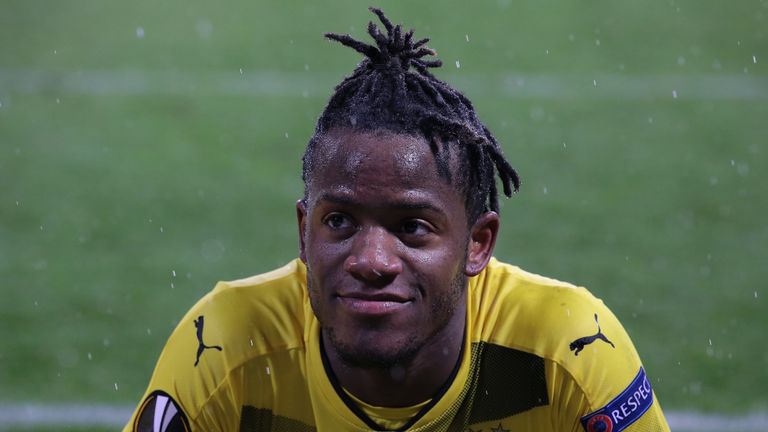 Michy Batshuayi is loving life in Dortmund.
Since arriving in the Bundesliga on Deadline Day, "The Batsman" has scored eight goals in 11 games for Borussia Dortmund, and is hungry for more.
"This is the real Michy!" he says.
Batshuayi is on loan from Chelsea, but there is already talk of the deal being made permanent. Dortmund want him, and the 24-year-old is not ruling it out.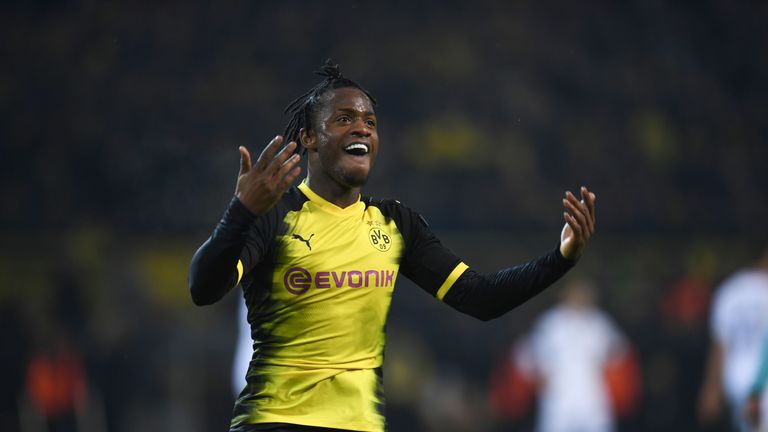 "Don't ask me about my future" he said, before talking about the recent past.
"I had a difficult time, and it's good to be back on track."
So what has changed? What has the move to Dortmund done for him? His reply seems to say quite a lot about his treatment at Chelsea.
"I was very well received by Dortmund, by the whole club. I felt a lot of love, a footballer is stronger when he has confidence," said Batshuayi.
"I didn't expect to find my efficiency so quickly. This is the real Michy, but I still want more.
"The fans are unbelievable and the stadium is beautiful. I really never expected to settle so quickly."
Batshuayi was talking at the Belgium national team base ahead of Tuesday's friendly against Saudi Arabia.
While he has been away, Dortmund have found a new pacy goalscorer.
Usain Bolt found the net, and impressed, during a training session with the squad.
"I hope he doesn't take my place," joked Batshuayi.
"I've watched the pictures and he doesn't look bad. A goal and an assist. To change sports like that is the class of a real champion. I would love to have been there to see it in person. I hope he's still with us when I get back. "