Chile defender Gonzalo Jara has incurred the wrath of his club side Mainz following his controversial actions at the Copa America, with the Bundesliga outfit prepared to let the player leave.
Jara has found himself in the spotlight for an incident which led to Uruguay striker Edinson Cavani being sent off during Wednesday's quarter-final in Santiago, which the hosts won 1-0 with a late goal.
Television images appeared to show Jara poking Cavani's backside before then falling to the ground holding his face after the Uruguayan responded by flicking his hand onto the Chilean's chin.
Cavani was subsequently shown a second yellow card for his role in the incident which happened in the 63rd minute when the game was still goalless, but Jara escaped unpunished by the referee.
The South American confederation CONMEBOL is now set to investigate the incident, which has not gone unnoticed by Jara's employers.
Mainz' sporting director Christian Heidel told Bild: "We do not tolerate that. What makes me more angry than the prod, however, is what happens after. There is nothing I hate more than theatrics.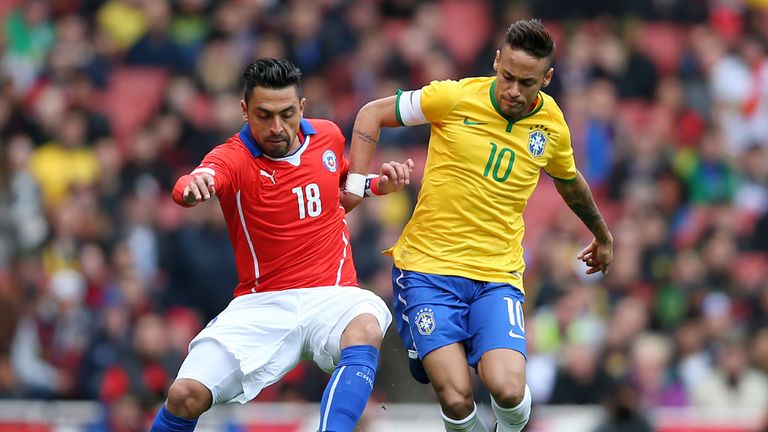 "He knows that if an offer comes in, he can go."
Jara has previous history provoking players after appearing to grab Luis Suarez below the waist in 2013 and attempting to prod Gonzalo Higuain a year earlier.
The 29-year-old joined Mainz from Nottingham Forest last year having previously played for West Brom and Brighton in England.