Ajax have appointed Michael Reiziger as interim coach after the sacking of Marcel Keizer and his assistant coaches Hennie Spijkerman and Dennis Bergkamp.
The Dutch giants have turned to the 44-year-old boss of their reserve side, Jong Ajax, after dispensing with the services of Keizer, former Arsenal striker Bergkamp and Spijkerman.
Former Netherlands defender Reiziger won the Champions League with Ajax early in his playing career before going on to represent AC Milan, Barcelona, Middlesbrough and PSV Eindhoven.
Ajax announced in a statement that Reiziger would be assisted by his number two at Jong Ajax, Winston Bogarde, another former Netherlands, Ajax, Milan and Barcelona defender, but who is best remembered by English fans for an ignominious spell with Chelsea at the end of his career.
The pair will be in charge for Sunday's Eredivisie clash at home to Willem II, live on Sky Sports.


The Amsterdam club sit second in the Eredivisie table but announced in a statement that Keizer plus his assistants - former Arsenal striker Bergkamp and Hennie Spijkerman - had been "removed from active duty".
Keizer took over in the summer from Peter Bosz, who moved to Borussia Dortmund but was sacked himself earlier this month.
Under Keizer Ajax were knocked out of the Dutch Cup on penalties by FC Twente and failed in preliminary rounds of both the Champions League and Europa League.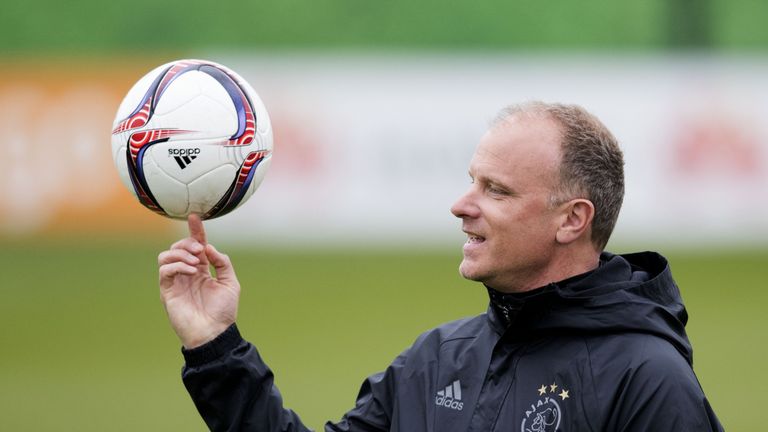 "The club management does not have enough confidence that the ambitions of Ajax will be realised with them," read a statement on the club's website on Thursday. "The disappointing sporting results are also the reason for this decision. With Dennis Bergkamp, there is also a difference of opinion about the technical policy to be implemented."
Edwin van der Sar, the general manager, said: "We had a bad summer and a messy start to the season. From a sporting point of view, European elimination was the low point. In particular [sporting director] Marc Overmars and I have frequently spoken the months afterwards about the permanent volatility of the first team.
"We are not confident that we will achieve the level that we are striving for with Ajax in this way. I regret this. Together with the supervisory board, we as management are grateful to Marcel, Dennis and Hennie for their efforts for the club."