Former Manchester United striker Robin van Persie has returned to his first club Feyenoord on an 18-month deal.
The 34-year-old former Arsenal player completed a free transfer from Turkish side Fenerbahce.
He made only two League appearances for Fenerbahce this season having injured his knee while on international duty in August.
Van Persie said: "I have made a fantastic journey since leaving Feyenoord 14 years ago, but I'm happy to return now.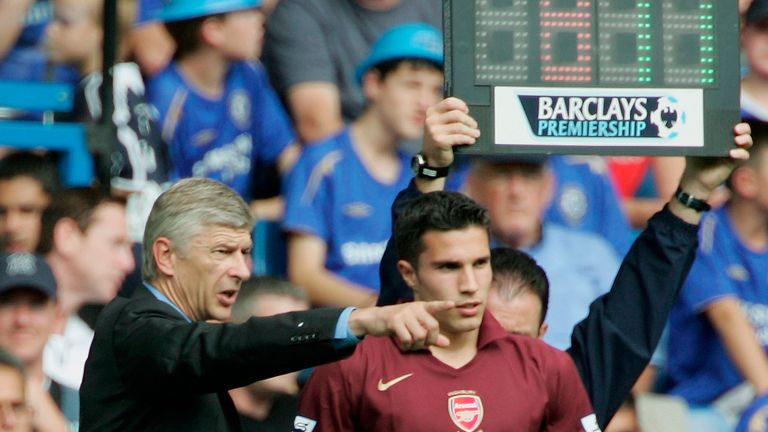 "I have trained with the team and I feel good. But feeling good is not the same as being able to play matches and it will certainly take time before I reach that level."
Van Persie explained he will have a different role at the Dutch club.
"I mainly hope to help younger players by setting an example, like experienced players such as (Dennis) Bergkamp, (Thierry) Henry and (Patrick) Vieira helped me at Arsenal."
The striker left Feyenoord to join Arsenal in 2004, and won the FA Cup with the Gunners in 2005.
He signed for Manchester United in 2012 and was the crucial factor as Sir Alex Ferguson's side snatched the Premier League title back from Manchester City.
"I am grateful for my career, which was bigger than I could have ever imagined," he said.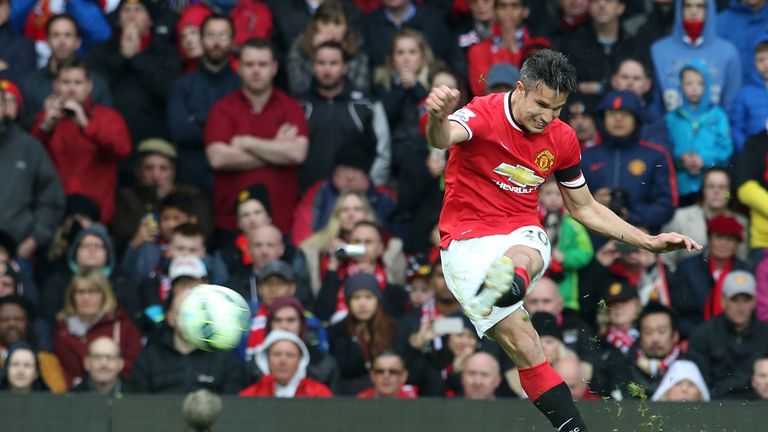 "But it would be a fantastic feeling to end it on a high note at Feyenoord."
Van Persie played his first matches for Feyenoord as a teenager 16 years ago, before his 2004 move to Arsenal made him a household name in the Premier League and international football.
One of his last moments of glory for Holland came at the 2014 World Cup, where his magnificent diving header set the Dutch national side on course for a 5-1 victory against world champions Spain.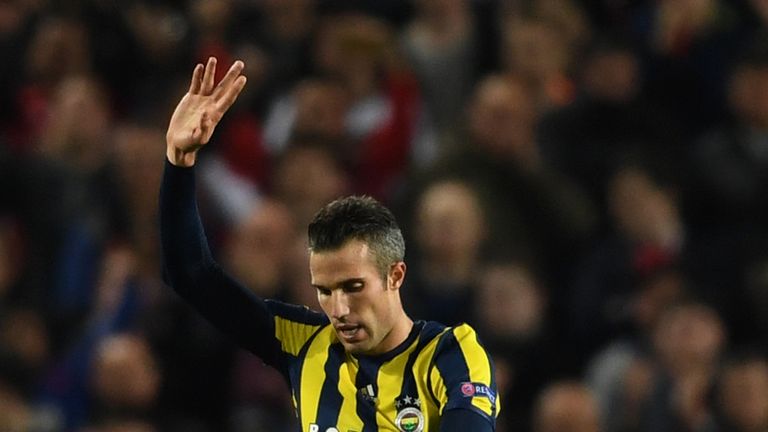 He won 102 caps for Holland and scored 22 times for Feyenoord in his first spell.
Feyenoord technical director Martin van Geel told the club's website: "It is beautiful and special that, after Dirk Kuyt and Giovanni van Bronckhorst, among others, (another) icon returns to Feyenoord.
"With his enormous experience and great qualities as a player, he can definitely be of great value to the team."