Ahead of the Capital One Cup clash between Tottenham and Arsenal at White Hart Lane on Wednesday, we caught up with club legends David Seaman and Ledley King.
Seaman won the competition with the Gunners in 1993, while King captained Spurs to victory at Wembley in 2008.
Here are their thoughts on the north London derby and the fortunes of their respective sides…
What are your memories of this fixture?
David Seaman: It's a massive game and you remember them. I've got good memories and bad memories. They're just great games to play in because they're pressure games and you want to see how you can handle it. You have to show that you want to win.
The first one at White Hart Lane in my first season at Arsenal is one I'll always remember. I was man of the match. Tony Adams was in prison at the time but he managed to get a message to me! Then there was Gazza's free-kick at Wembley in 1991 and getting beaten. There was then the return at Wembley when we beat them in 1993.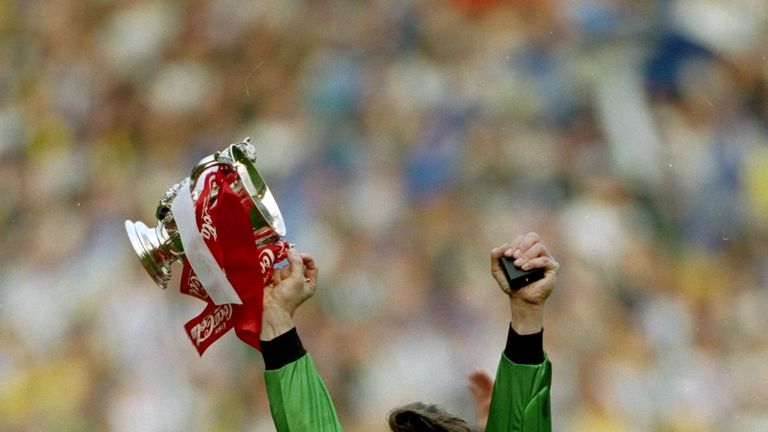 Ledley King: I've got some great memories in this competition as well as this fixture. I was able to beat Chelsea in a semi-final in 2001 to get to the final for the first time. We then beat Arsenal in the semi-final in 2008 and, of course, went on to win that final against Chelsea.
Any time you beat Arsenal 5-1 and reach a final is pretty special. There was a big difference in quality for a while but slowly we closed that gap. Today it's pretty even between the sides.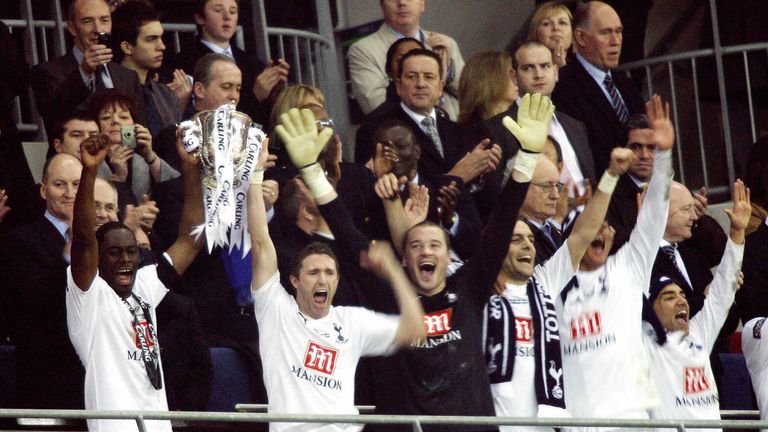 So how important is this game?
DS: It's been a difficult start for Arsenal so that makes it more important going into the game on Wednesday. I think Arsenal need to win it more than Spurs. Mainly for the fans. It's not been the best of preparations for a London derby. Losing three in a row in three different competitions would be tough.
LK: The cups are important because there aren't that many opportunities to win things. I played in three finals in my career and lost two so those chances don't come around too often. You have to give everything you can to the cup competitions.
Live Capital One Cup Football


Are you happy with your team's start?
LK: We got a few draws on the bounce and you really want to turn them into wins. I'm happy that the team has been able to do that. The Sunderland result was a big result to get the three points and I thought Sunday's win against Crystal Palace was the best performance of the season.
I was impressed with the intensity of the team and I think the new players have had a big impact in terms of lifting the place. Particularly Heung-Min Son and Dele Alli with their energy and their legs. We saw that in the Europa League and they've been able to do that again at the weekend. So I'm very pleased with the team.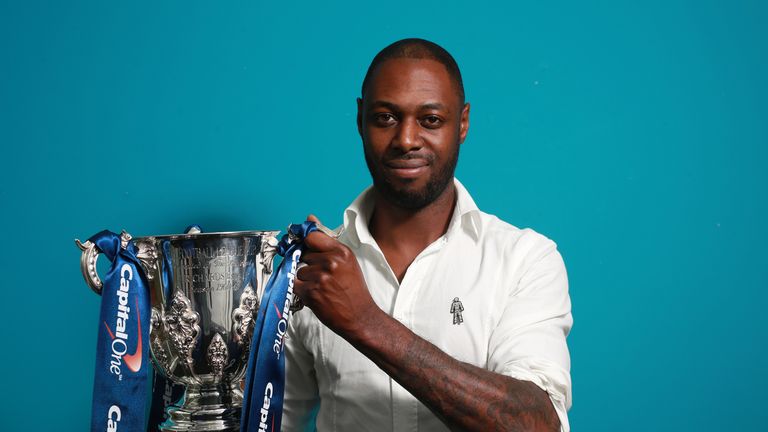 DS: They're doing alright but I totally understand the fans [being frustrated] because I thought that [more new signings] might happen. But it didn't for whatever reason. I'm sure it's not helped that the little statement about the club having £190m odd to spend just after the transfer window closed didn't help. Not good timing!
How do you think the team will do this season?
DS: What they've got to focus on now is getting to the transfer window in January and still being in contention because if he buys a couple then that'll be a great boost to kick on for the rest of the season.
We've always been there or thereabouts but we've never been in strong contention. For me, it just needs a couple. Danny Welbeck has got injured so they're a striker down and that just highlights that they didn't buy in the summer. But I'm a massive Arsene [Wenger] fan.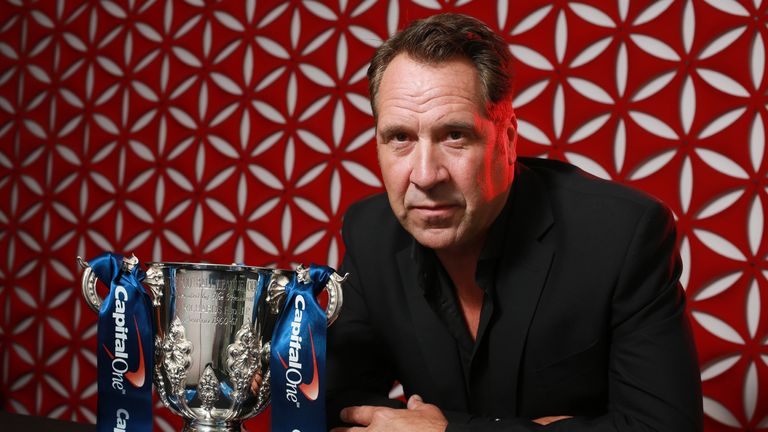 LK: It's so difficult to predict. With a very good season, they can probably finish in the top four. That was the same when I played. We always felt we could finish in the top four and I hope the current team feel that and have ambitions to do it. We finished fifth last season and you've always got to look to improve on that.
We know how difficult it is because there are other clubs who feel the same way. It can be small margins between finishing fifth and finishing eighth or ninth and the competition is getting tougher each year. I do think it'll go down to the wire.
Are there any young players who have impressed you?
LK: I do like Alli. Occasionally you know when a young player can make that step up. People were looking at him in League One and they were aware that this was a player who could come in and have a big impact on the Premier League. He reminds me of Jermaine Jenas, who I played with. He's got great energy and is box-to-box. He can get goals.
I think Tottenham need that kind of player at the club. Someone who can really run past people and can play in a number of positions. At his age, when you're playing in the centre it's a lot of responsibility compared to being wide where you have a bit more freedom. I like how he's shown good discipline.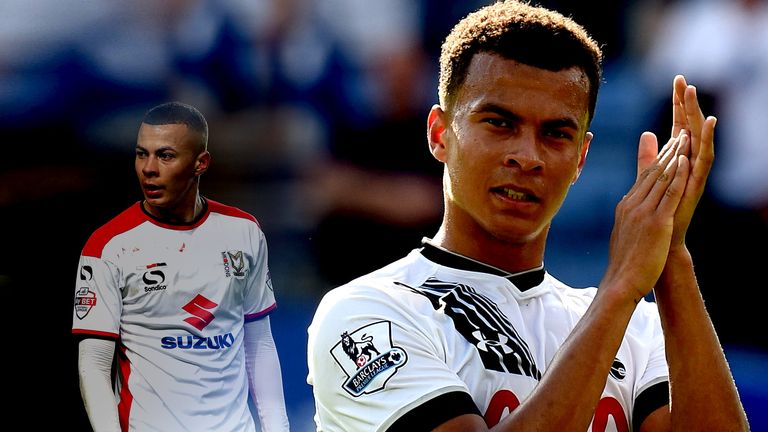 DS: Francis Coquelin has developed into a very important player. He's perfect for the role he has to play, a holding midfielder who is a bit like Patrick Vieira but not quite as intimidating as Patrick was. My worry is if he gets injured.
They need that type of player and they haven't got two of those at the club at the moment. The midfield, attacking-wise, is great but the midfield defensive-wise has a problem if Coquelin gets injured. With the way he plays though, there's every chance.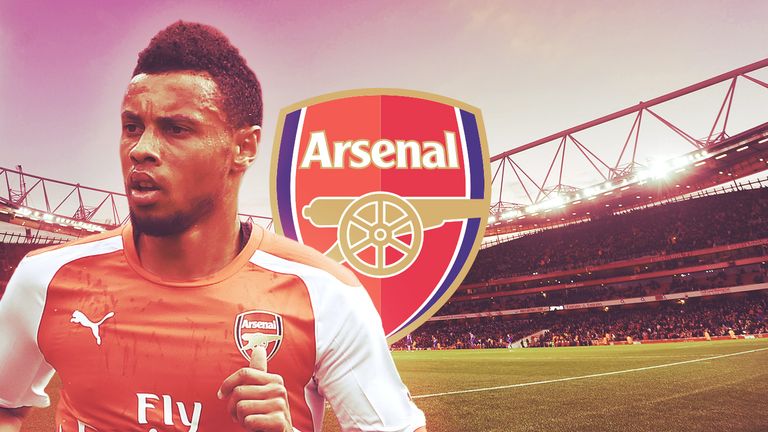 What are your thoughts on Arsenal's strikers?
DS: I think they need a natural goalscorer like an Ian Wright or a Robbie Fowler. It's what they used to call the fox in the box. They just want a guy who can hit a snap-shot and you know it'll be on target. That's what's important.
In Theo [Walcott] they've got a guy with pace who can take anyone on down the sides but he's not a natural finisher and in [Olivier] Giroud they've got more of a typical centre-forward who can hold the ball up and score with his head or his feet but he's not an out-and-out finisher.
When you play Giroud or Theo you've got two different strikers. One is holding the ball up for the defence to come out and take the pressure off. But with Theo sometimes it is coming straight back at you and that's difficult to deal with defensively in terms of getting out.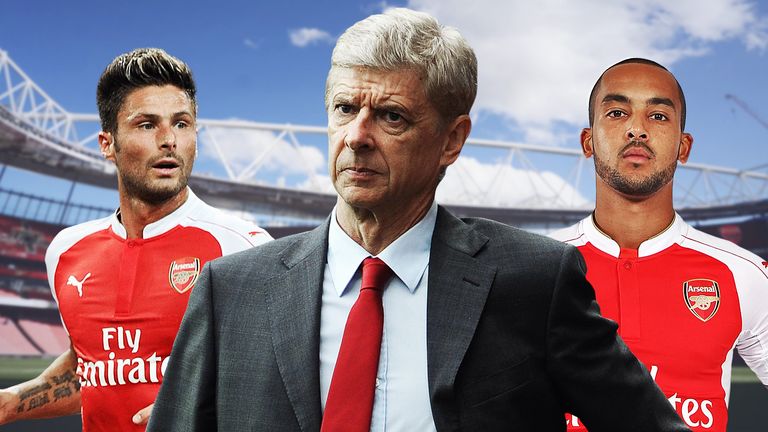 LK: I think Walcott would worry me more because his pace is a defender's nightmare. Any striker can score a goal but I'd back my tools. I think I was strong enough and quick enough to adapt to any opponent. But they're both goalscorers and they're both top players who need to be watched carefully.
So what will happen on Wednesday?
DS: It depends what sort of team he puts out and what team Tottenham put out. The right thing would be a mix of experienced players and some younger players. I will take any win even if it's 10-9. Harry Kane can score a hat-trick as long as we score four! It doesn't matter how you play. It's all about winning.
LK: It's a derby. If you were at home to a lesser team then you might rest a few and play some younger players but I don't think we'll do that now. It's a game we want to win. Obviously, we've got the Manchester City game on Saturday but you take it one game at a time and this is the next one. Hopefully we can take the confidence of a derby win into the City game.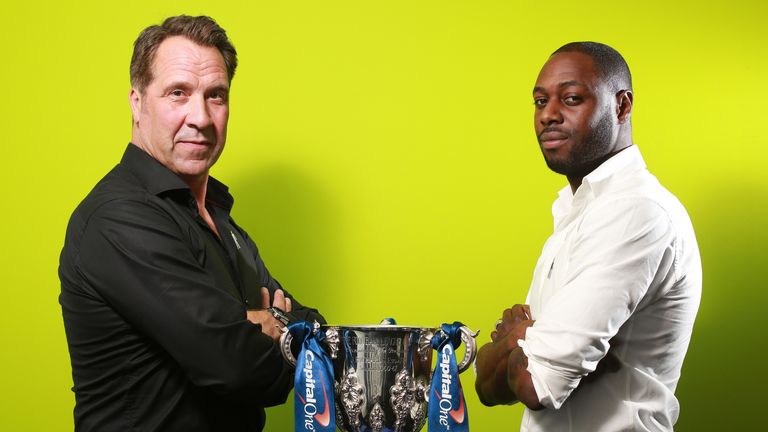 David Seaman and Ledley King were speaking on behalf of The Football League and Capital One - the credit card in your corner. Visit facebook.com/CapitalOneUK