Frank Lampard on Chelsea return, managerial ambitions and that win at Old Trafford
Derby vs Chelsea at Stamford Bridge on Wednesday, live on Sky Sports Football
Last Updated: 31/10/18 10:56pm
In an exclusive interview with Sky Sports' Geoff Shreeves, Derby County boss Frank Lampard tells us what it will be like going back to Chelsea, whether he has ambitions to take over at Stamford Bridge one day, and how he would feel getting one over on his former club.
Lampard takes his Derby side to Chelsea for a Carabao Cup fourth-round tie on Wednesday night - a match you can see live on Sky Sports Football - looking to build on the already impressive start to his managerial career.
The 40-year-old may have only taken over at Pride Park in May, but he has already guided the club to the Championship play-off places and within a win of the Carabao Cup quarter-finals.
Lampard's young team - including Chelsea loanees Mason Mount and Fikayo Tomori, who have been given the green light to play against their parent club - will travel to west London full of confidence having knocked out Manchester United on penalties in the third round.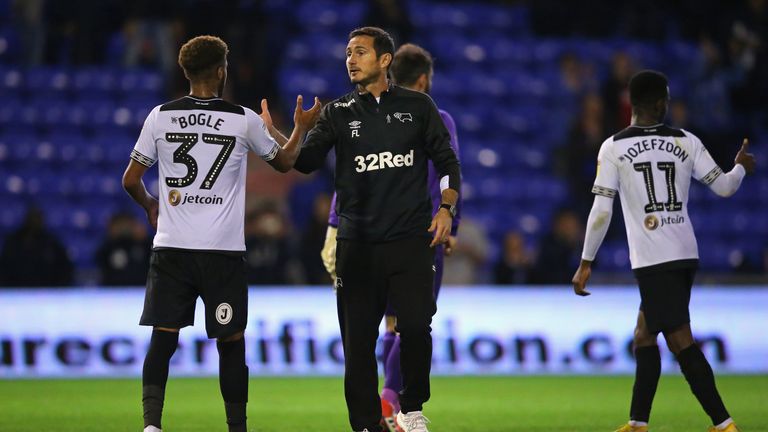 I want an aggressive team, a hardworking team, a team that are brave on the ball and play exciting football
Frank Lampard on how he wants his team to play
And here, the man who scored a record 211 goals for Chelsea - including four the last time Derby visited the Bridge 10 years ago - talks the 'Frank Lampard Way', that game at Old Trafford, the British core to his side, and what has most surprised him about management…
Going back to Chelsea: It will just be loads of love!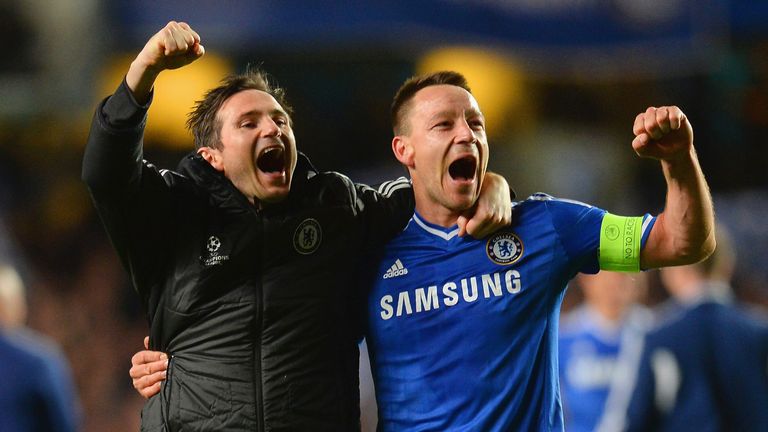 I was delighted when the draw came out. Having gone and played a year at Manchester City, which I did not expect to do, and then I went back to Chelsea and the goal… it did not take away from anything between me and Chelsea, it was just nice to go back.
This is my new career and a new challenge for me, but that club stays with me. So it is all good emotions and then down to the business.
Thirteen years of memories and what the club did for me. I was fortunate to be part of a great club, great people, great fans and it is a club that stays with you throughout your life.
It was a special era and it will always be my place. Obviously now I have a job and things change, but Chelsea and the people there will always be in my heart. Hopefully it will just be loads of love both ways!
Eyes on the Chelsea job: I'm not a dreamer
If you talk about dreams, I want to manage and I want to manage at the top. Doesn't everybody?
But I would be stupid to get that far ahead of myself. I am here and loving this club, I really am. The staff, fans, players, it is an incredible club with a great history.
I am in this moment now. So for me to try and jump forward to Chelsea or anywhere else… That will rely on how I do here. This is the start of the journey.
I am not a dreamer, I am a day-by-day man and I want to be successful here. That is the only thing I will be thinking about. I will be happy to be at Stamford Bridge, of course, but I will also be thinking about the job in hand.
Derby's last Chelsea trip: Hopefully it'll be better this time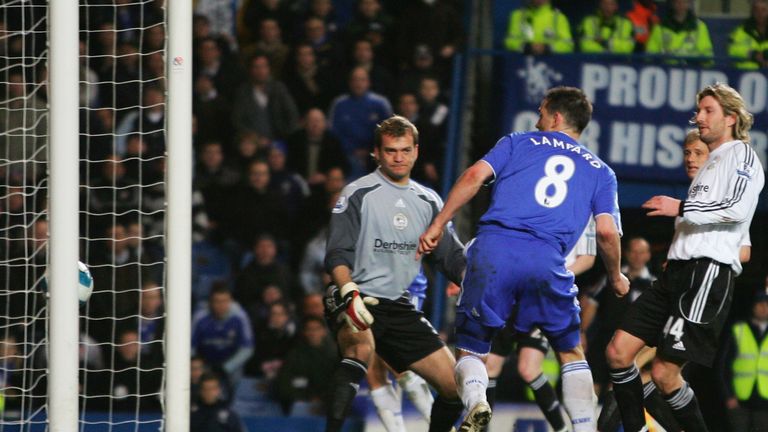 It was a difficult year for Derby and I managed to score four goals against them, so hopefully it is better for Derby this time around.
Beating Manchester United: We deserved to be there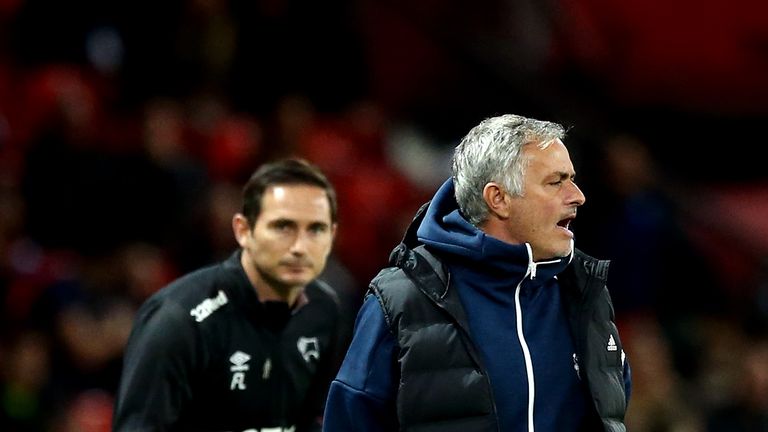 Manchester United was a huge test for us at the stage that it came. All I wanted was for the players to play with personality because I believe in them. The talent is there, they will do that on the pitch.
I wanted them to go there and not be afraid and say, 'we deserve to be here by right'. And when they showed that to me… it was more than Harry Wilson's fantastic free-kick, I was more pleased with the general personality of the players to go to Old Trafford and say, 'we deserve to be here'.
That is all I ask for on Wednesday night against Chelsea, I ask them to show personality. The result will be difficult, because it is Chelsea, but if they show that again, then they will give a good account of themselves.
'The Frank Lampard Way': Aggressive, hardworking, brave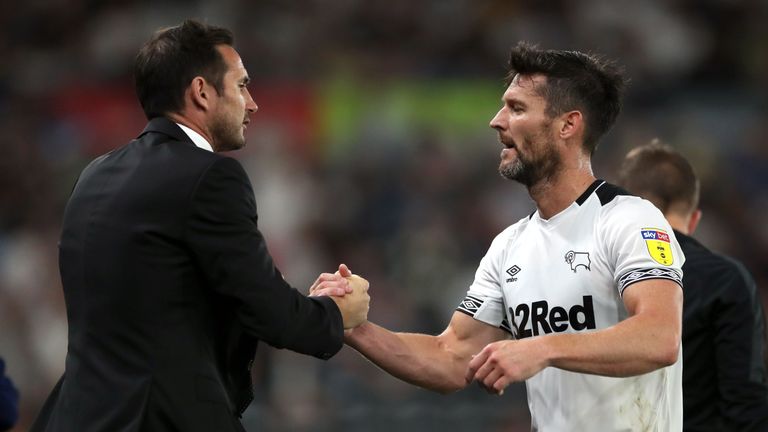 I am worried about the Frank Lampard way because that is hopefully a progression and it can be adaptable. But if you are taking about the basic things I come in with, then I want an aggressive team, a hardworking team, a team that are brave on the ball and play exciting football because that is what we all want to watch and I certainly do.
We are making good steps on all those fronts, some results I would have liked to be better for different reasons. But everybody has worked really hard to try and get to that way, so I am happy.
But there is a lot more to do - there are good reports and nice words spoken about us, so I do not take any notice of that. Well, I do for about three seconds and enjoy that, but I then move on because there is a load more to do here.
Managerial surprises: I take defeats home with me
As a manager, defeats are hard and I take them hard. Maybe as I get more balanced in my mind and life, then maybe I will get more perspective around them.
But at the moment defeats are hard and I take them home and I find it hard to switch off, which you need to do sometimes as you cannot carry it around 24 hours a day.
Derby's British core: I'm not a recruitment expert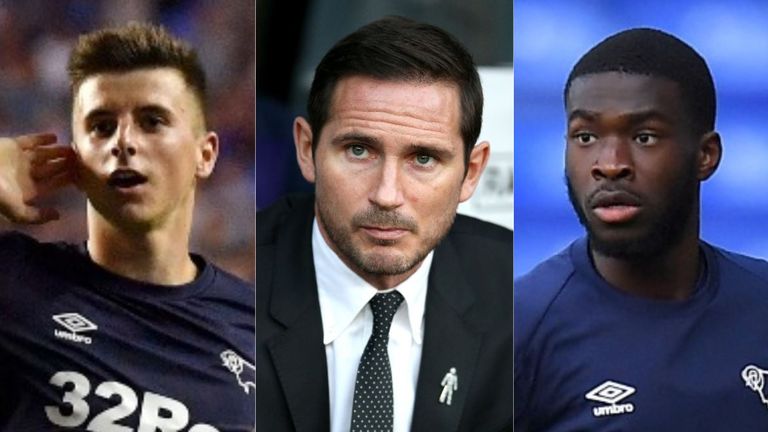 Obviously we have the two Chelsea players, who I knew, and Harry Wilson I knew of through connections. I have gone with what I know. I am not a recruitment expert, I have not been scouring Europe for the last few years waiting for the Derby job to come along!
Loanees get green light: Classy move by Chelsea
I was not that confident (Chelsea would allow Mount and Tomori to play)! I made the call because I thought I would go straight in! I messaged Dave Barnard (director of football operations), then spoke to Gianfranco Zola and Marina Granovskaia (director). And they took time to decide as they have a lot of players out on loan. So they had to think about the bigger picture.
But in the end, the whole decision came down to what is the benefit for the two players and the experience of playing against Chelsea. And as I said, it was a classy and strong move by Chelsea because a club like them should be confident of playing against us. But the bigger picture is they are Chelsea players, so I am thankful for them for that and it is a great opportunity for the lads.
Beating Chelsea: I'd be proud to win back 'home'
It would be great for the club. For me personally, I am doing my job, so to come up against Maurizio Sarri and a fantastic Chelsea side at a place that I call home - to win there I would of course be proud of the team, very proud because there is a lot of work that goes into preparing for this game. But I, of course, go here with the intention of winning the game…
Watch the full Frank Lampard interview ahead of the game from 7pm on Wednesday on Sky Sports Football