Guus Hiddink has defended Diego Costa after Paris St Germain branded the Chelsea striker a fraud ahead of Wednesday's Champions League showdown at Stamford Bridge.
PSG's social media team upped the ante on the eve of the last-16, second-leg tie with a video montage of masked super heroes titled 'Spot the fraud', which also included Costa, who has been playing with a protective mask due to a broken nose.
Manager Laurent Blanc warned his PSG players to stay cool when facing Costa, who has scored 10 goals in 14 games under Hiddink, but has just one Champions League goal in two seasons and 14 games with the Blues.
Costa, available after missing Saturday's 1-1 draw with Stoke as a precaution over a minor tendon problem, has a reputation for riling opponents.
He has never been sent off for Chelsea, although he has served two retrospective three-match domestic bans in his two seasons in London.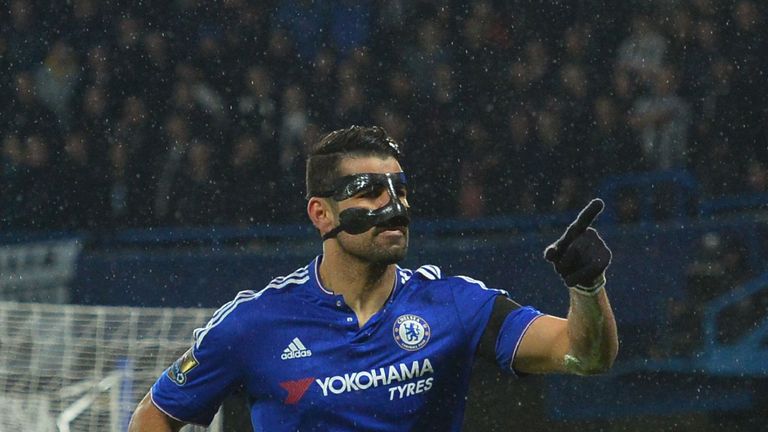 "I'm very proud of him the way he's playing and, going not over the edge, but he likes to fight in the real way of the game," said Hiddink, whose side are looking to get back into the tie after losing the first leg in Paris 2-1.
"That's what we like. I protect him and support him when he's doing what he has done in my period at Chelsea.
"He scored recently in not the worst league in the world. In the Premier League he frequently is scoring now, since December, January.
"Before he had this problem of not scoring, as did the team. Let's see and hope he can make it to the European level as well."
Hiddink also issued a robust defence of Eden Hazard ahead of the game.
The Belgium playmaker, Chelsea's leading performer in last season's Premier League and Capital One Cup double, has struggled for form this campaign.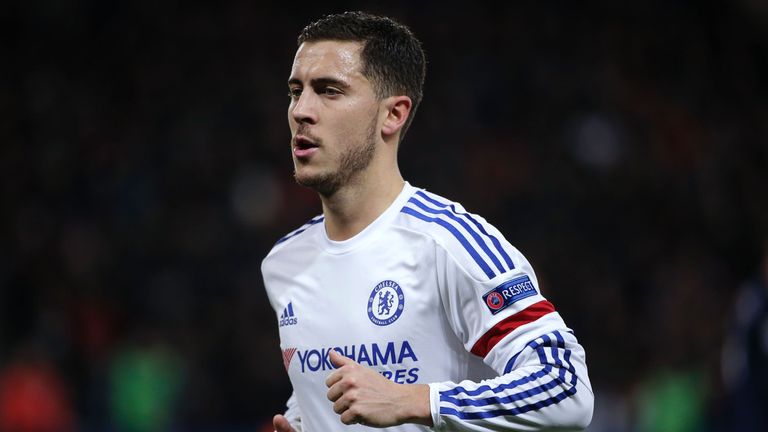 On the eve of the first leg, Hazard suggested a move to PSG would be difficult to turn down, stoking speculation he is hoping to leave Stamford Bridge in the summer.
He was substituted in the 2-1 defeat at Parc des Princes last month but Hiddink attributed that to his return from a groin injury.
"At that time when he was playing away in Paris he was in that period just coming back from a rather severe injury," added Hiddink.
"We could not ask him to be game fit at that moment. He had two or three actions that looked like Hazard.
"We are some weeks further into the league and game fitness. He can and must show what he is capable of, which is more than the away game."
The Blues are up against PSG for a third straight season. Chelsea won the quarter-final tie in 2014 on away goals, but were defeated at the last-16 stage in 2015 by the same method.