How to beat Barcelona at the Nou Camp: Ex-Valencia boss Pako Ayestaran on how he won
By Ron Walker
Last Updated: 14/03/18 9:56pm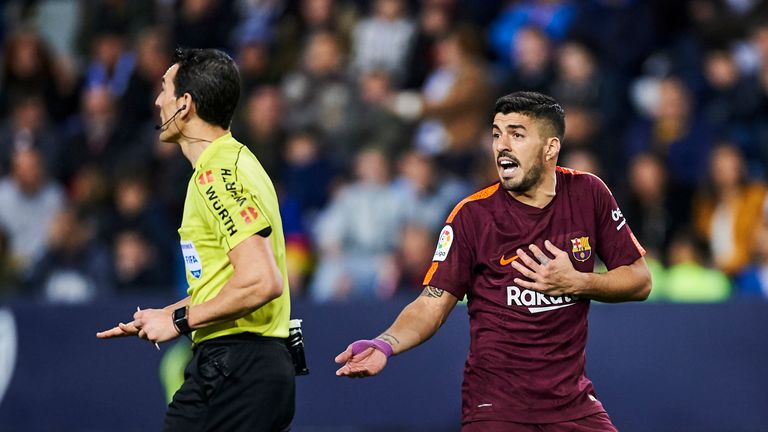 Lionel Messi's second-half equaliser three weeks ago means only a win, or a score draw, will keep Chelsea's Champions League hopes alive against Barcelona at the Nou Camp on Wednesday night.
The size of the task Chelsea face is clear - Barcelona have only lost once on home soil since September 2016, slipping up to Real Madrid in the Spanish Super Cup in August and, in the Champions League, Bayern Munich are the sole side to have left with a win in the last nine years.
But one of few managers to have upset the apple cart is Pako Ayestaran, then in charge of Valencia, whose surprise 2-1 defeat of Barca on their own patch in April 2016 almost cost them the La Liga title.
"It was a massive, massive result for me," he told Sky Sports. "Put the game in context - it was only my third game in charge of Valencia, we'd lost at Las Palmas, beaten Europa League champions Sevilla, and we were still fighting against relegation.
"Barcelona were fighting for the title, and the gulf was so big. It was amazing for us."
After leaving latest club Las Palmas in November, the former Liverpool assistant is looking for his next role in football - and has not ruled out a return to England, saying: "Every coach who has worked in England falls in love with the game, with the atmosphere and the sense of belonging people make you feel at every club."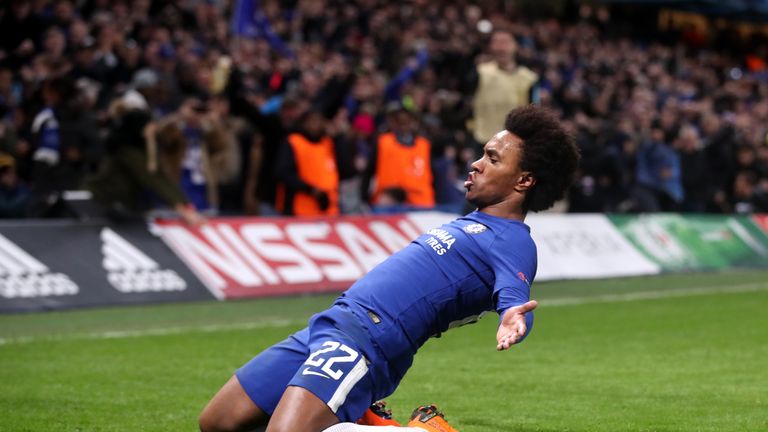 Here, the 55-year-old explained how he won at the Nou Camp that night - and how Chelsea can do the same two years on...
Packing the midfield
Valencia's famous win could not have been achieved without keeping things steady in the middle of the pitch, where Messi and Andres Iniesta would be ready to drop between the lines to pick up the ball.
Ayestaran picked a three-man midfield, but ensured Andre Gomes dropped back to add an additional body, crowd out Barca, and keep their playmakers from making an impact.
He said: "Barcelona will take the main role but you cannot allow them to have the ball all the time. In our game, for our second goal we changed the roles around. Barca were the ones defending deep and we were the ones in control of the ball in their own half.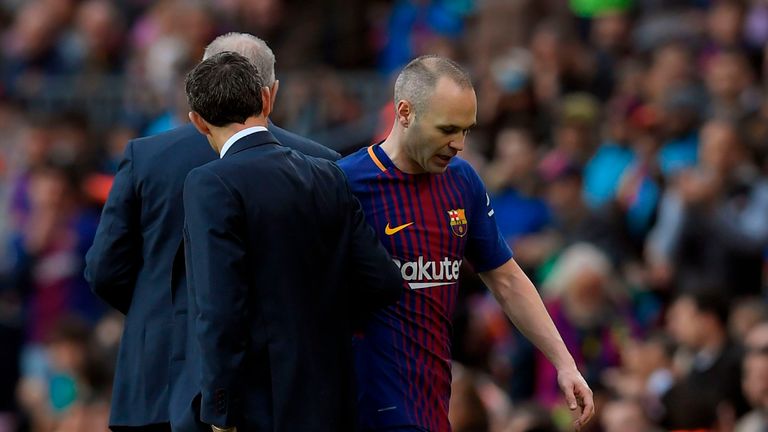 "When you come to Barcelona, you have to accept that you are not going to have much of the ball. You also have to take a decision who you want to allow on the ball - which you are going to allow more time to, and which you are going to press as soon as they get the ball.
"Chelsea did this quite well in the first leg. They allowed time to the centre-backs, to the two midfielders, Ivan Rakitic and Sergio Busquets, knowing they are not the danger. The danger comes when they get the ball between the lines, and that's through Iniesta or Messi.
"They have to get the best from the transitions and not allow Messi to get the ball between the lines. The only two or three times Barcelona had chances in the first leg was when that happened."
Dealing with the overlap
Ayestaran is in no doubt that Chelsea's task has been helped significantly by the notable lack of Neymar in the Barcelona ranks these days.
The 4-4-2 they have often deployed since his departure in the summer could work in Chelsea's favour, but Ernesto Valverde could be tempted into a 4-3-3 if he feels he can trust Ousmane Dembele to make an impact against the Blues' well-organised backline.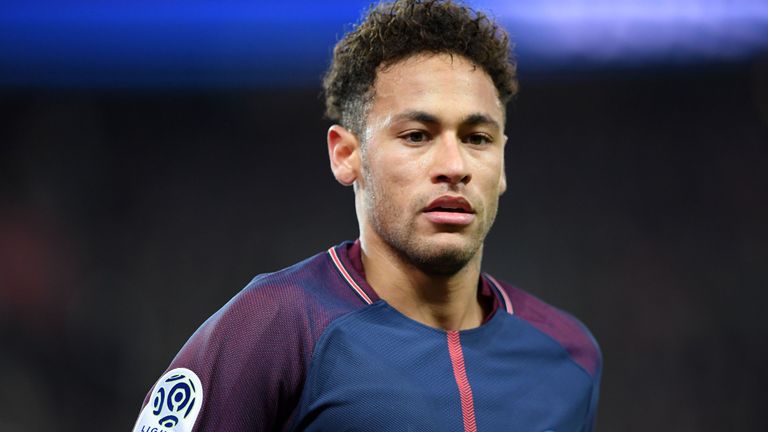 "In previous years when they had Neymar on the flank, he could beat players one-on-one," said Ayestaran. "Without him they are playing 4-4-2 more often, and Chelsea know the players coming from the back like Jordi Alba and Sergi Roberto will try to run behind the back four.
"They did well closing them down through Victor Moses and Marcos Alonso in the first leg, and stopping them from getting the ball in behind. It's always easier when you are defending deep to control players like Roberto and Alba who are trying to run in behind, than players like Neymar.
"Barcelona have to get players one-v-one, and they have signed players like Coutinho and Dembele to fill the gap since Neymar has left. Coutinho obviously cannot play, but Dembele could be an option."
Striker or no striker?
Chelsea were criticised for starting without an out-and-out striker in the first leg, although Eden Hazard led the line well enough at Stamford Bridge.
Hazard has often been at his best cutting inside from the left, and that's how Ayestaran would play him at the Nou Camp.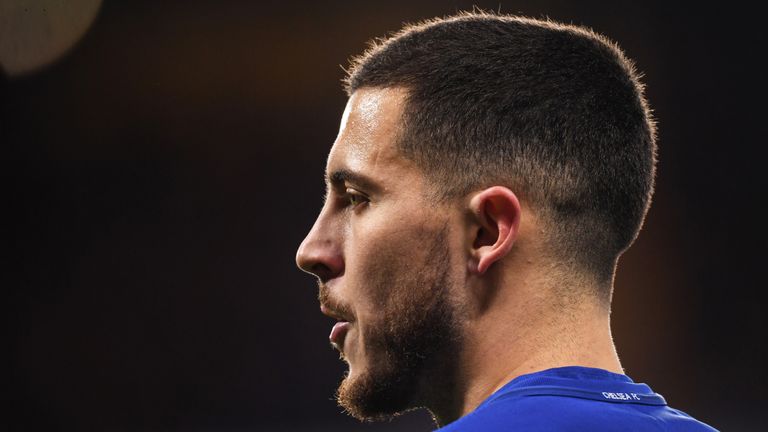 "We've seen before how Hazard is more dangerous coming in off the left," he said. "Even in the last game when he started in the middle all the danger came when he was coming in off the left.
"It's more difficult to defend players coming inside, because the full-backs have to decide whether to follow or not. They leave a gap if they do follow, and if they don't they are given time on the ball.
"When they are coming from the middle, like what happened in the first leg, the centre-backs can close them down. That's why we decided in that game to play with a midfielder in a wide area, to come inside and create that superiority, with players who are comfortable on the ball."
How do you stop Messi?
Messi's goal record against Chelsea may be uncharacteristically poor, but he can cut them apart at will if he's on his game on Wednesday.
Ayesteran's opinion of the Argentine is the same as ahead of that Valencia win - close him down and hope for the best.
He said: "Messi is just one apart. He's going to be remembered for many, many years and when he is at the top of his game, you have no possibilities.
"Against Messi, you have to try to be really well-organised, cover each other, shuffle across to deny him space. If you do that well, he's still able to triumph past all these difficulties you put in front of him.
"If Iniesta is injured, Chelsea's chances are a lot better. If Iniesta is not fit, it will leave Messi having to come and get the ball, and that will lessen the danger because someone like Paulinho will have to fill in.
"He's not a runner, he arrives late into the box. Barcelona will really miss Iniesta if he is not fit."
Follow Barcelona v Chelsea with our live blog on skysports.com and the Sky Sports app.