Jurgen Klopp says Liverpool must 'work like hell' to advance past Man City
Last Updated: 05/04/18 1:27pm
Jurgen Klopp has warned Liverpool they will have to "work like hell" to progress in the Champions League despite beating Manchester City 3-0 in the first leg of their quarter-final on Wednesday.
The Premier League leaders had no answer to Liverpool's blistering start as they scored three times inside the opening 31 minutes at Anfield.
Just as in the January meeting between the sides - when Liverpool won 4-3 to end City's unbeaten league record - Mohamed Salah, Alex Oxlade-Chamberlain and Sadio Mane were on target for the hosts.
"We beat the best team in the world so that's a really good performance," said Liverpool boss Klopp. "It was good tonight, but I am not interested in being good. In this competition, it is about going to the next round, and we are not in the next round. Let's talk about it after the next game.
"We will really have to work there again like hell.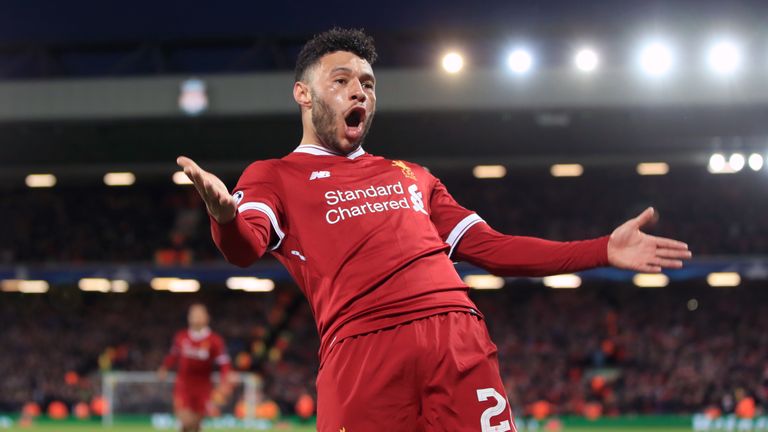 "Years ago, I played with Dortmund at Real Madrid and we lost 3-0. Afterwards, everybody told me it was done. I was really angry about it when they said it. At home, we won 2-0 with six or seven changes in the team - and everyone who saw the game knows we should have won 5-0, 100 per cent, without a shadow of a doubt. I know these things can happen.
"Today it was 3-0 at half-time and nobody was in the dressing room dancing around and celebrating the half-time result. Now it is exactly the same situation. This tie is 190 minutes or so, that's it."
City, who might have secured the league title by the time the sides meet again next Tuesday, did not manage a shot on target Anfield, despite improving in the second half.
"The first half was brilliant. It was how football should look," said Klopp. "We knew about the quality of City but also about our quality as well. We were very active in all parts of the game, perfect in the spaces, very lively closing the gaps.
"This kind of defence: dominant, not too deep, being in the right area of the pitch so if we win the ball there is a big opportunity for us to use the space they have to leave open.
"We used that really well, scored three fantastic goals. Second half, we defended very deep, gave them no shot on target, very concentrated, but when we have the ball we have to play more football. That was clear and we can do that."
The only negatives for Liverpool were the loss of Salah to injury and a booking for Jordan Henderson that will see him miss the second leg.
"We lose one player to injury and another - the captain - to a yellow card so it does not feel good. Mo said he feels good but we will have to see about that," said Klopp.
Liverpool face Everton on Saturday, live on Sky Sports.