Liverpool manager Jurgen Klopp has warned Real Madrid that their experience of playing in Champions League finals will only take them so far on Saturday.
Real are bidding to win the Champions League for the third successive year and Klopp admits that may give them a psychological edge prior to kick-off in Kiev on Saturday night.
However, the German also pointed out that the teams have not met competitively during that period and Liverpool's own record in Europe is not to be sniffed at as they chase a sixth crown.
"Experience is very important and I'm pretty sure that in the seconds before the game Real will be more confident than we are," he said.
"But it's not a problem because the game doesn't end in that second, it only starts.
"We have had two weeks to prepare and everything is clear. We've analysed Real Madrid playing against different teams and thought, 'wow they are really strong', but they have never played us.
"We are Liverpool. Not only are we a really good football team, it's in the club's DNA to go for the big things.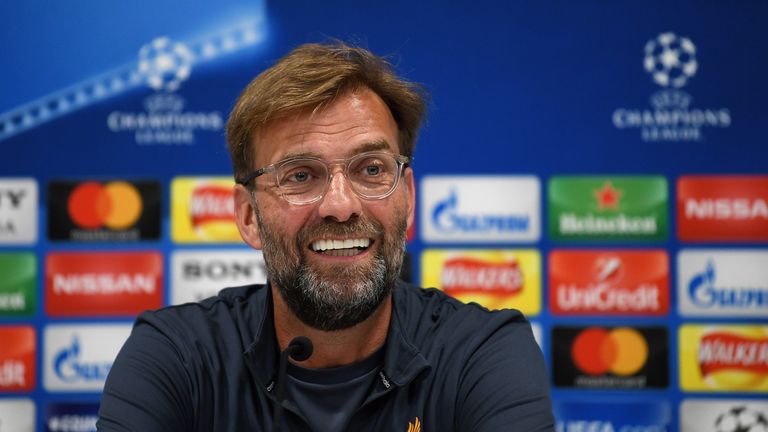 We've analysed Real Madrid playing against different teams and thought, 'wow they are really strong', but they have never played us.
Jurgen Klopp
"Nobody expected us to be here but we are because we are Liverpool. We had the most exceptional run to the final, scoring the most goals.
"The experience they have is a big advantage, 100 per cent, but in the game it doesn't help all the time. We have to make it as difficult as possible for them.
"We cannot try to fight on their level but tactics in football are there to bring a better opponent to your level. When they're on your level you can beat them."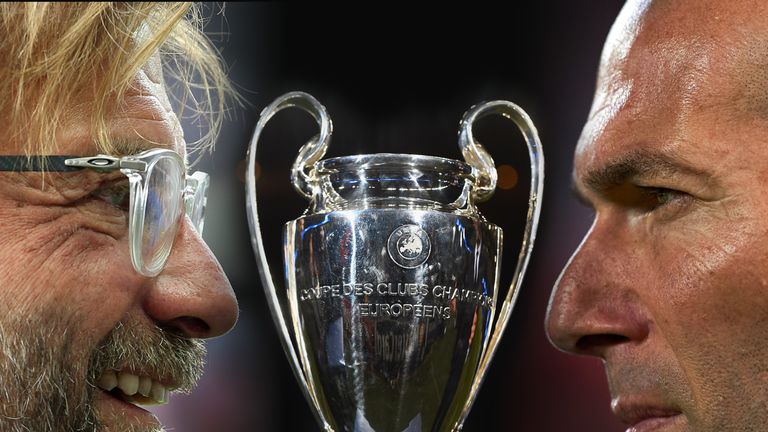 Klopp pits his wits against Zinedine Zidane for the first time in Kiev and says the Frenchman's record of three successive final appearances proves he is a quality manager.
"If people think Zinedine Zidane has not a lot of knowledge in tactics… well people say the same about me," he said. "Two coaches in the final who have no clue about tactics - what would that say about the game!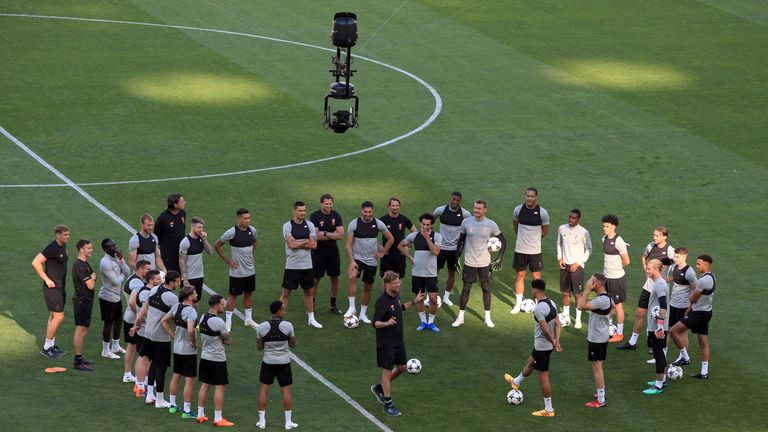 "Zidane is one of the best five players of all time. I'm longer at Liverpool than he has been manager of Real Madrid and he is trying to win his third Champions League. That has never happened before in a manager's career. He is brilliant, like he was as a player.
"This group of players work like a clock from Switzerland. I saw his team playing a lot of times and it's fantastic football, which is organised when it needs to be but there can also be chaos."
Klopp's only previous experience of a Champions League final came with Borussia Dortmund five years ago, when Bundesliga rivals Bayern Munich triumphed 2-1 courtesy of Arjen Robben's 89th-minute strike.
"I am pretty sure I was much more excited last time," he said.
"Going to a Champions League final as a manager is pretty difficult to do so it is maybe a once in a lifetime chance and that is how I remember it felt at the time.
"After the game, I knew I wanted to have this opportunity again. It took a while but we are here because my boys gave me that chance again."