After an epic night at Anfield, we rate all Liverpool and Barcelona players... who earned a 10/10 and which Barca players got a 3?
Liverpool - (by Gerard Brand)
Alisson - 9
To keep a clean sheet against Messi, Coutinho, Suarez and Co takes something special, and this wasn't a quiet night for the Brazilian. Alisson was unfazed by the occasion, making five very good saves to deny Barca that all-important away goal.
Alexander-Arnold - 10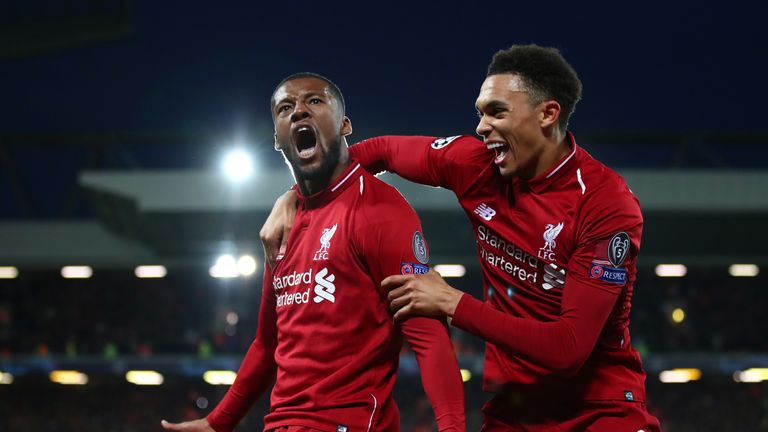 Man of the match. The 20-year-old (yes, TWENTY years old) got a standing ovation from all four corners of Anfield as he left the pitch after full time. This was a performance of guts well beyond his years, and his quick thinking from a corner won it for Liverpool. Also made more touches, passes and crosses than any other Liverpool player.
Matip - 9
Outstanding performance, dealing with the occasional Barca onslaught both aerially and on the ground. Bar one yellow card foul, kept Lionel Messi in his pocket.
Van Dijk - 8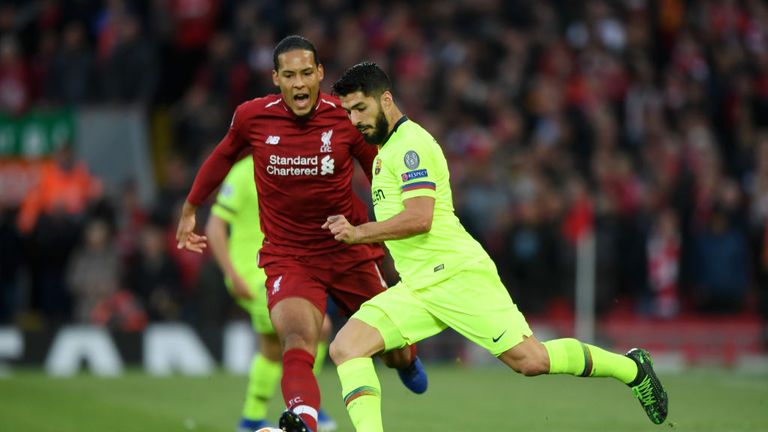 Liverpool don't win without this man having a blinder. The Dutchman may have let his compatriot Wijnaldum take the headlines, but again Van Dijk was superior, and a visible calm in the most frenzied environment.
Robertson - 7
Taken off at half-time due to injury after a suspicious collision with Luis Suarez, but set the tone early on with some meaty challenges and tireless running down the flank.
Fabinho - 8
A herculean performance and slowly becoming one of the best defensive midfielders on the continent. Heavily involved in both halves.
Milner - 7
In tears at full time, the midfielder deserved a moment. He won the ball back 13 times, more than any other Liverpool players, and is the engine man for the big occasion.
Henderson - 8
His evening looked to be all over in the first half after a nasty-looking knee injury, but he got up and carried on just how he started, with a relentless energy which was emulated throughout the team. Not a flair player, just does everything right.
Mane - 8
Showed jaw-dropping pace to trouble Barca's back four in the first half, and though he wasn't directly involved in any of the goals, still ran and ran and ran and ran and ran to stretch the Catalans.
Shaqiri - 6
A poor first half and was lucky to avoid a half-time substitution, but showed great resolve in the latter stages and set up Wijnaldum's second to level up the tie.
Origi - 9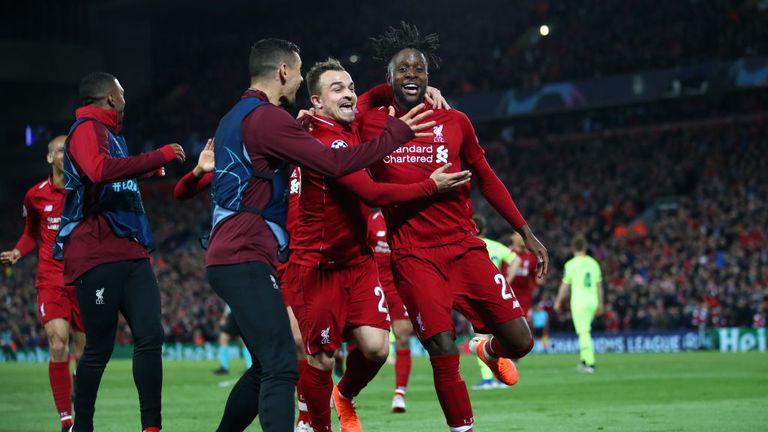 Supposedly Liverpool's weak link in the front line, Origi's double comes on a night where he would usually not start. The finish for Liverpool's fourth was by no means simple, swooping as the ball came across him and into the top left corner. He most probably won't start in the final, but this performance will never be forgotten.
Subs
Wijnaldum - 9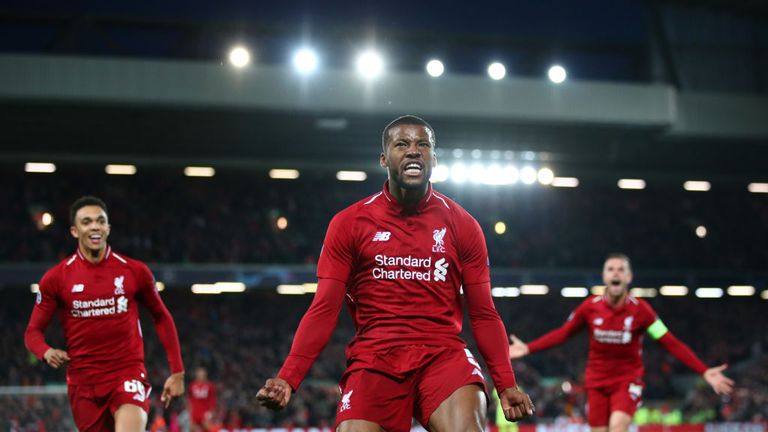 Was he rested for Sunday's clash with Wolves? Maybe. But without his sublime contribution, this would have gone the other way. Replacing Robertson at half-time, Wijnaldum brought cool to the midfield, and then there were the goals. His second, a fine leaping header back across the goalkeeper, was stupendous.
Barcelona (by James Kilpatrick)
Ter Stegen - 4
Made two strong saves to deny Robertson and a Van Dijk backheel, but could do little to stop four Liverpool goals from hitting the back of the net.
Sergi Roberto - 3
Made a crucial intervention to allow Mane through at one point, but on the most part was ruthlessly exposed down his right flank.
Pique - 3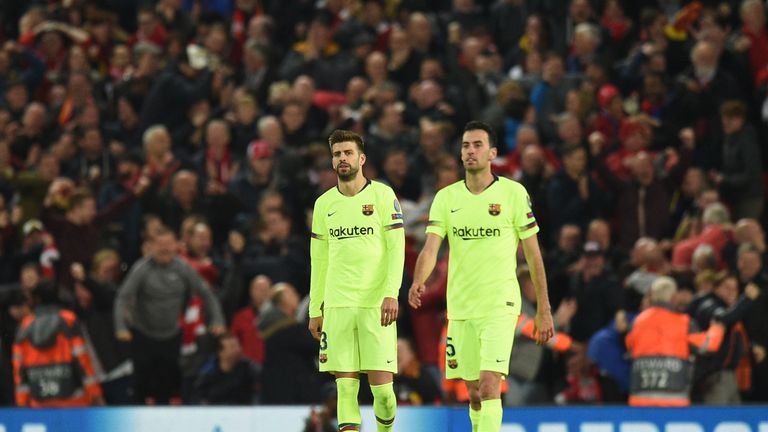 Struggled to keep up with the pace of Liverpool's front three and did not know how to contain the relentless Liverpool attack.
Lenglet - 3
Almost gave away a penalty in the 35th minute and accidentally injured Henderson.
Jordi Alba - 4
Nearly scored on the stroke of half-time but he did little to help his team defensively.
Busquets - 4
Caught Fabinho on the stroke of half-time and was issued a yellow card.
Vidal - 3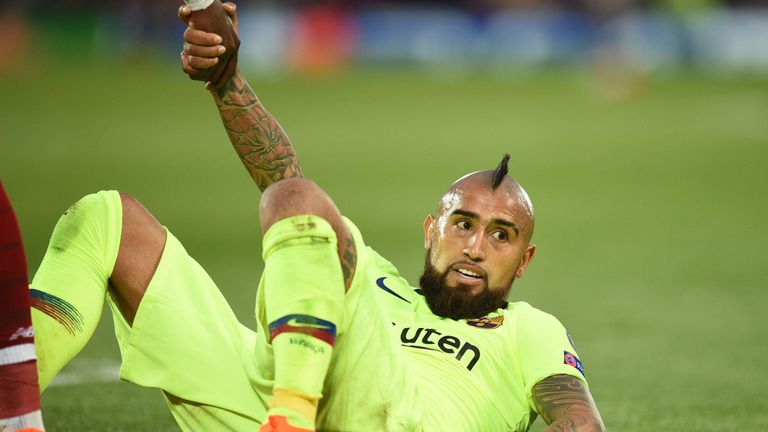 Was sloppy in possession and made a string of loose passes which Liverpool were able to counter from.
Rakitic - 4
Was substituted in the 80th minute after an uninspiring performance and picked up a yellow card in the 53rd minute for a handball.
Coutinho - 5
Perhaps should have done better with his opportunity to convert in the 16th minute when Liverpool were 1-0 down, but Alisson read the shot well.
Messi - 5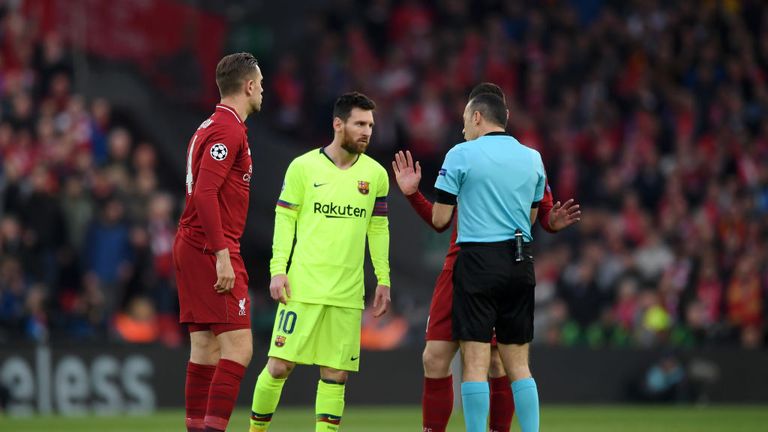 Messi made a few threatening runs through Liverpool's half but his attempts on goal were in vain, with Alisson saving one and he dragged the other wide.
Suarez - 5
Suarez was riled throughout and was involved in some controversial challenges. In front of goal he was denied by Alisson, who made a smart save to keep out his low effort early in the second half.
Subs
Nelson Semedo - 4
Put in a threatening cross in the 89th minute, but it was very well blocked by Van Dijk. He also picked up a yellow card in the 76th.
Arthur - 3
The Brazilian midfielder contributed very little after coming off the bench for Vidal in the 74th minute.
When is the Champions League final?
The Champions League final, the 27th in its current format and 64th of Europe's elite-club competition, will take place on June 1, 2019.
Kick-off is at 8pm (BST), 9pm (CEST).
Follow Ajax vs Tottenham in our dedicated live blog on the Sky Sports app and SkySports.com on Wednesday evening
Title race final day live on Sky Sports
The last act of The Run In will be shown live on Sky Sports on a defining final day of the Premier League season.
Manchester City's trip to Brighton is live on Sky Sports Main Event from 2.30pm, while Liverpool vs Wolves at Anfield is live on Sky Sports Premier League from 2pm on Sunday, May 12. Kick-off for both games is at 3pm.