Pep Guardiola has not taken Bayern Munich to the next level since taking over two years ago, says Sky Sports pundit Jamie Redknapp.
Guardiola's side lost the first leg of their Champions League semi-final 3-0 to Barcelona at the Nou Camp on Wednesday night, a result which leaves them as outsiders to reach the final ahead of Tuesday's second leg.
When the former Barca coach replaced Jupp Heynckes in the summer of 2013, he was taking over a team that had just won the treble, including that year's Champions League.
However, in Guardiola's two seasons in charge at Bayern, he has failed to take the club past the semi-finals of Europe's premier club competition, with Redknapp claiming the ageing Germans are actually now going backwards.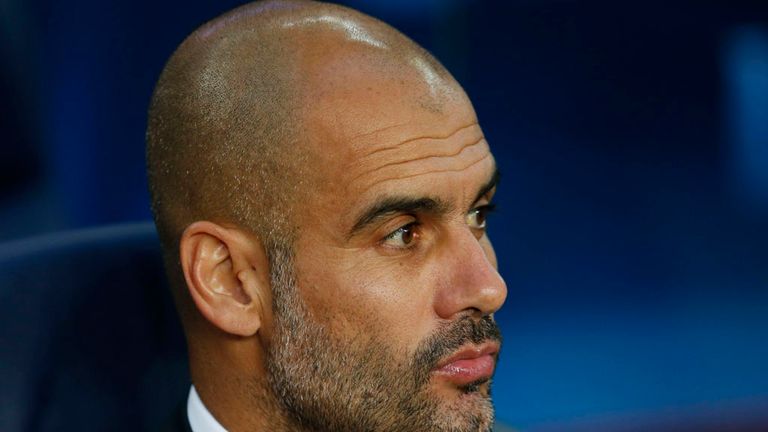 "Guardiola's reputation at a club where you are under severe pressure if you lose any games is now full on," the former Liverpool and England midfielder told Sky Sports.
"When he took over from Heynckes we all felt that it was the dream job, to take over at a club that had just won the Treble. But he has not taken them on to that next level yet. If anything, it looks like they are going backwards.
"The difficulty he has is that players like Philipp Lahm and Bastian Schweinsteiger are maybe just starting to get a little bit older. He has Xabi Alonso in there who is not getting any younger, and when you have taken over from a team that has won the treble, it makes it very difficult indeed.
"And he has a lot of rebuilding to do. He is also very unlucky he does not have [Franck] Ribbery and [Arjen] Robben – I was here two years ago and they lit the place up and that was the difference on that occasion, like [Lionel] Messi was tonight for Barcelona, that is what they did for Bayern Munich.
"But it is all on and there is pressure and in Germany it is going to be difficult for him now."
However, the Sky analysts were also full of praise for Guardiola's opposite number Luis Enrique, who masterminded Barcelona's first-leg destruction of the Bayern and is now on the verge of a sensational treble in his debut season as Barca boss.
"You have to give a lot of credit to Luis Enrique, because obviously the story is all about Guardiola coming back," said Thierry Henry, who won seven trophies during his time at Barcelona.
"But he went to Roma, leaving this place having had the reserve team - so he has that Barca mentality - and failed, if I can say, not adjusting to where he could play [Francesco] Totti.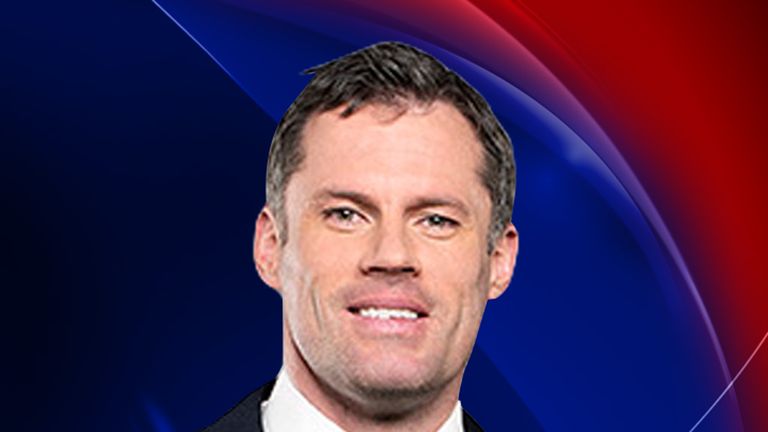 This is as close as anyone has ever got to that Guardiola team
"He went to Celta Vigo and did OK, but when he came here people were wondering if the job was going to be too big for him. And at the very beginning he came in for a lot of criticism. And to turn it around the way he turned it around, and face one of the biggest managers in terms of how successful he was here, and getting the edge – he is not in the final yet – is remarkable.
"He is very demanding, honest and what I admire is he stuck by Luis Suarez at the beginning when everybody was questioning why he was playing and you have to give him credit for that, because when you are under pressure in this club, it is not easy."
Meanwhile, Jamie Carragher believes Enrique's side are now the closest team to resemble Guardiola's trophy-laden outfit of 2008-2012.
"It must have been hard for him tonight," he said. "Can you imagine the media attention with Guardiola coming back, the manager of the greatest team we have ever seen?
"I never thought we would see football like we did four or five years ago. But this team are now on the verge of the treble. And Luis Enrique's record in his first season is actually better than Guardiola's.
"Now he needs the trophies at the end of the season – the title, the Copa del Rey and the Champions League – but if he gets that, we are talking about a team, football, attacking play, that is as close as anyone has ever got to that Guardiola team."
And Redknapp also thought there was a revealing moment after the full-time whistle in terms of Enrique emerging out of his opposite number's huge shadow at the Nou Camp.
"It was a huge night for him and it was interesting as the crowd sang his name out tonight for a good few minutes and it shows you the appreciation they have of him," he said.