There was an idea that an English pre-season involves plenty of cross-country running and not much else. "We didn't see a ball for the first fortnight," they'd complain. But this familiar criticism of the English game is now in danger of being turned on its head thanks to an unlikely source.
The obsession with the football has long been cited as the chief reason for the perceived technical superiority of continental footballers. Just look at Ajax and Barcelona. Not for them the belief that players should be starved of the ball during the week to make them want it more on a Saturday.
Live UEFA Champions League


So it was something of a surprise at the Sports Analytics Innovation Summit in London last month to hear people who've worked at those old bastions of Total Football argue the case for a far more rounded education of young players than some might expect.
Rene Wormhoudt is employed as a strength and conditioning coach at KNVB – the Dutch football association – and spent a decade working at Ajax. Not only does Wormhoudt believe young players benefit from work without the ball, he feels they should play different sports entirely.
For Wormhoudt, the upside of a balanced approach is vast – not least in terms of maintaining interest levels among young people. "You lose a lot of children if you have no variation in your academy. The ball is important, but to miss all these areas of development is also a mistake."
Build an athlete
The Dutchman knows that the job of building a professional footballer begins in childhood. The first team is too late. And if you are to looking to build a professional footballer, you must first look to build an athlete.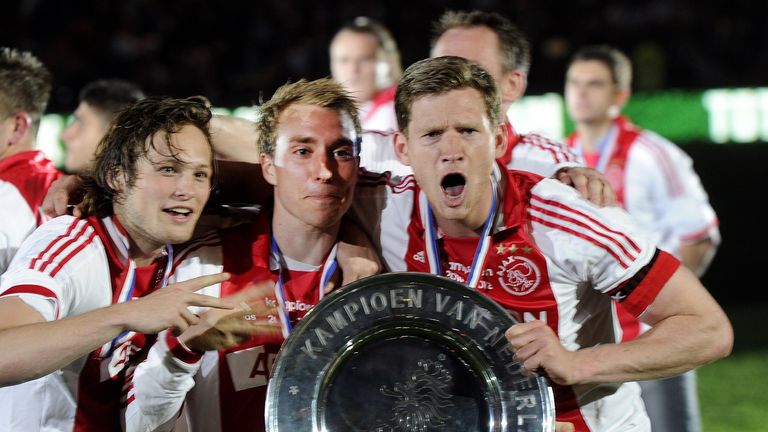 As a result, children in the Ajax academy not only focus on football but other sports too. Judo, gymnastics and track & field all form a key part of the training regime. In fact, non-football related training accounts for 45 per cent of their work up to the age of 12.
Even between the ages of 15 and 18, as much as 35 per cent of time is still spent improving coordination and balance by playing other games. Wormhoudt retains a video of young Ajax trio Christian Eriksen, Jan Vertonghen and Daley Blind engaged in a fiercely competitive game of basketball.
In the growing phase, a young person's balance can be compromised as their centre of gravity changes. Gym work, judo and, yes, even basketball can aid this transition. "It could be that you become better at a sport by not only practising that sport," says Wormhoudt.
Perhaps even more persuasively for the long-term success of the player, there is evidence to suggest there are health benefits too. "Children who only do one sport have a tendency to get injured four times more often than those who do more than one sport," he adds.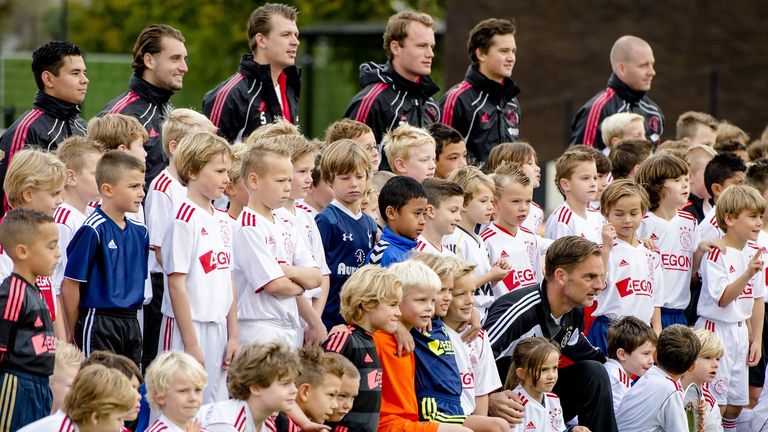 The first goal is to become a better all-round mover. The all-round mover can then become an athlete. Only then does the athlete specialise. The end result is that you have a specialist in their sport who – first and foremost – is a genuine athlete.
Wide-ranging
Wormhoudt's focus is predominantly on the physical. But this wide-ranging approach can also be adapted to mental and tactical facets of the game. An appreciation of other roles – perceptual transfer – can lead to becoming a better player.
In practice, this means strikers playing as goalkeepers in order to understand their areas of vulnerability or defenders moving into midfield to get a feel for where they should be playing their passes. Now we are entering the realms of true Total Football once more.
Raul Pelaez is Barcelona's head of knowledge management and was another speaker in London to highlight the importance of this holistic approach. He even had a high-profile example. "Andres Iniesta knows how to play," said Pelaez. "And not just his own position."
An expansive approach – looking outward rather than at the minutiae – is the theme now. Barcelona have even shown a willingness to talk to coaches outside of football to seek tactical answers to the conundrum of how to break down opponents. "Pep Guardiola talked a lot with coaches of handball," added Pelaez. "We need people from outside the sport."
As the decision-makers at St George's Park seek to replicate the success of those abroad, the main discussion points appear to be focused on small-sided games and a more technical approach. In essence, they've introduced the ball. But just as British football looks to narrow the gap, the ideas of the continent's leading minds offer a reminder that the game continues to evolve.