"If we win all nine matches, Zenit will be champions." The words of Andre Villas Boas upon being named Zenit St Petersburg manager in March seemed wildly optimistic given the circumstances.
After all, he was inheriting a team that had been struggling with predecessor Luciano Spalletti having presided over just two wins in 12 games dating back to November. In that time, Zenit had conceded four goals against each of Spartak Moscow, Austria Vienna and Borussia Dortmund. An alarming run. But his impact was instant. Zenit won their first six matches under Villas Boas.
Live UEFA Champions League


Unfortunately, CSKA Moscow did rather better – winning their final 10 games to pip Zenit to the title. Surrendering a lead at home to Dynamo Moscow – eventually losing 4-2 – proved both costly and embarrassing. The game was abandoned shortly before full time after angry Zenit supporters ran onto the pitch – one even punching the opposition captain Vladimir Granat.
The incident did little to change Villas Boas's optimism. This season he is already advocating a more attacking style of play with the aim of becoming one of the top 10 clubs in Europe. Incredibly, Zenit promptly won 13 consecutive games at the start of this season, a sequence only ended by a goalless draw against Spartak at the weekend. As a result, the team's record under the new manager stands at 19 wins from 23 games. It's been an astonishing transformation.
So how has he done it? The starting point was to get the players back on side – not something Villas Boas always found easy during his time in English football. But with Zenit having been at a low ebb under Spalletti – Russian journalist Vasily Utkin describing the situation akin to that of emancipation – the opportunity was there to forge a new unity of purpose.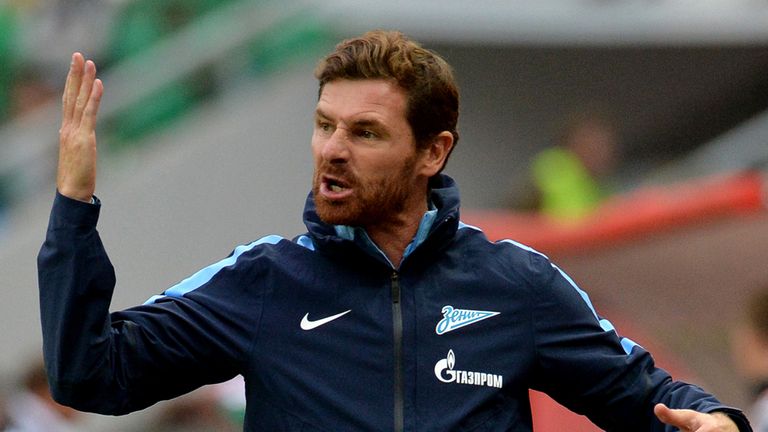 Although his first call was reportedly to the director of Zenit's academy to enquire about the young players at the club, Villas Boas was armed with only a two-year contract at a club that demands success. Perhaps that explains why he kept the focus very immediate with the talk of winning the title last season rather than looking too far ahead.
Fortunately, the Zenit squad was blessed with a number of Portuguese speakers offering the chance to connect immediately with some of his players. Danny, the club captain, is a Portugal international. So too is defender Luis Neto. Axel Witsel is a former Benfica player and Villas Boas soon added two more old Estadio da Luz favourites in Javi Garcia and Ezequiel Garay.
Potentially combustible characters Aleksandr Kerzhakov, Aleksandr Anyukov and Andrey Arshavin have been kept on side but they no longer represent the core of this Zenit team with the emphasis shifted to Iberia and to players Villas Boas understands and appreciates. Striker Sebastian Rondon was a reported target from the coach's time at Tottenham and is now the top scorer in Russia.
But perhaps the key figure in the turnaround has been club record signing Hulk, a player Villas Boas already knew well from their time together at Porto. The Brazilian endured a strained relationship with Spalletti, once threatening to walk on Zenit after being substituted – later retracting his 'him or me' ultimatum. Hulk was holidaying in London when Spalletti was eventually fired.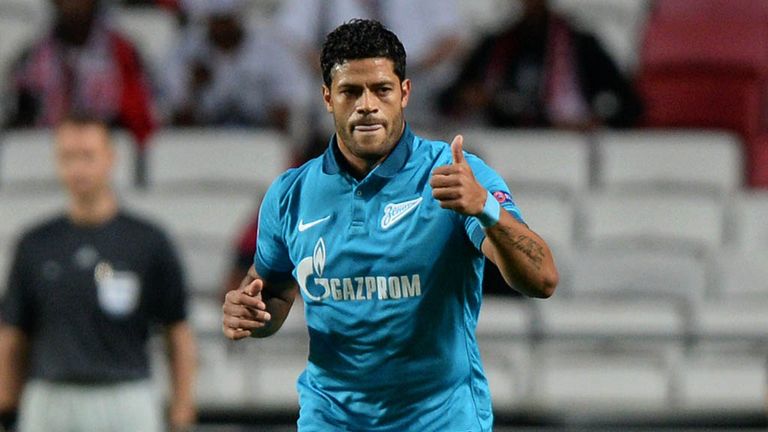 His four goals in the final 13 matches he played under the Italian contrast markedly with the immediate upturn in fortunes he enjoyed under his old mentor. The first three home games following the new coach's appointment yielded no fewer than seven Hulk goals. He now has five goals and five assists from nine Russian Premier League games so far this season. Hulk is back.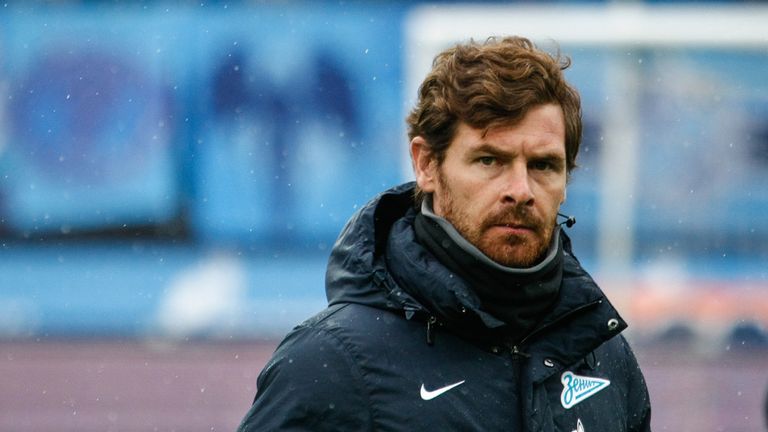 "I have the experience of working with Villas Boas in Porto and I'm happy to work with him again," he said in April. "After several weeks here I can say his arrival has lit us up. Now we work really hard during the whole week to come into the weekend's match at the top of our form. Every day we understand better and better exactly what our manager is expecting from each of us and how we should play."
Hulk's faith is quite understandable. His league record under Villas Boas now reads 42 wins, five draws and one defeat. "I learned a lot with Andre Villas Boas at Porto," he adds. "He is very intelligent tactically. He was almost so well informed about the opponents that we pretty much knew everything about them when we went out on to the pitch. It was scary how much we knew."
Witsel is also a confirmed fan. Having being asked to occupy the holding midfield role at Zenit prior to Villas Boas's arrival, the acquisition of Garcia has enabled Witsel to be unleashed further forwards where his creative instincts can be better utilised. The results have been good, most notably with his goal against former club Benfica in Zenit's Champions League opener.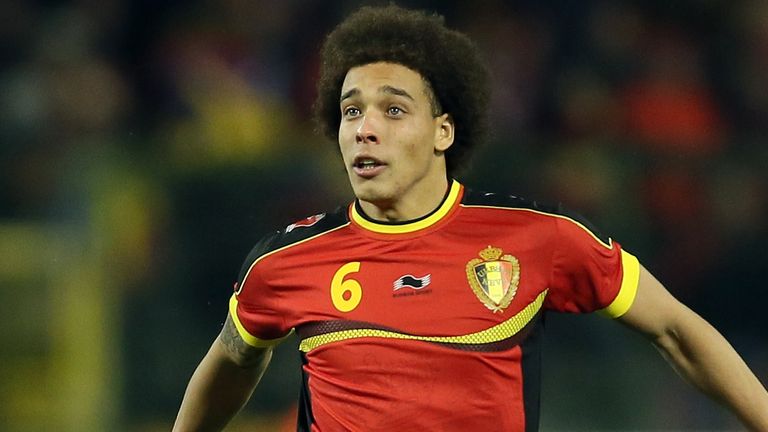 Villas-Boas has set me free. There is currently a great atmosphere in the group and this may allow us to go far. One thing is clear, the team is much stronger than before.
"Villas Boas has set me free," he told Russian magazine ProSport. "I have a good relationship with him and he allows me to primarily focus on my attacking tasks. There is currently a great atmosphere in the group and this may allow us to go far. One thing is clear, the team is much stronger than before."
That 2-0 win in Lisbon certainly suggests as much. With the aforementioned Russian trio of Anyukov, Kerzhakov and Arshavin all on the bench as well as the suspended Viktor Fayzulin and injured Anatoliy Tymoshchuk to come in, Villas Boas is on record as being happy with the depth of his squad. There is hope they can win a knockout tie in Europe's premier club competition for the first time since 'Zenit Leningrad' got past Valerenga in the first round of the European Cup in 1985.
In a relatively even-looking group, the away win over Benfica certainly sets them up well to reach the knockout stages. Wednesday's opponents Monaco were also winners first time out in Group C after edging past Bayer Leverkusen by the odd goal. "If we beat Monaco then we could be in a good position to go through," he added.
That's something the coach has tasted just once – losing 3-1 at Napoli in a result that precipitated his sacking at Chelsea. It's the sort of experience that is now driving the 36-year-old on. "We've built a good team that has something to prove." Nobody more so than Zenit St Petersburg's ever optimistic head coach, Andre Villas Boas.
Watch Zenit St Petersburg in action against Monaco on Sky Sports 5 HD this Wednesday (5pm kick off)