Azerbaijan's UK ambassador has told Sky Sports News that Henrikh Mkhitaryan can contact him directly to guarantee his safety in Baku for the Europa League final.
Concerns have been raised over the Armenian's status in the country for the final in Azerbaijan because of non-existent diplomatic relations between the two Caucasus states, which is due to disputes over the Nagorno-Karabakh region.
Arsenal have been in contact with UEFA, who have offered assistance in obtaining a visa for the 30-year-old which would enable him to travel in and out of the country.
The club have been contemplating whether to let him travel there at all ahead of the final at Baku's Olympic Stadium on May 29; Mkhitaryan was left out of Arsenal's squad which travelled to play Qarabag FK in a Europa League group game in October.
When asked by Sky Sports News if the Arsenal forward could contact him directly to guarantee safety assurances ahead of the final, Azerbaijan's ambassador to the UK, Tahir Taghizadeh, said: "Absolutely."
He added: "I would be delighted for him to have a conversation with me.
"This is a Class A event, if our purpose is to play political games around it it is something different, you are being paid as a footballer not a politician, lets leave other issues aside.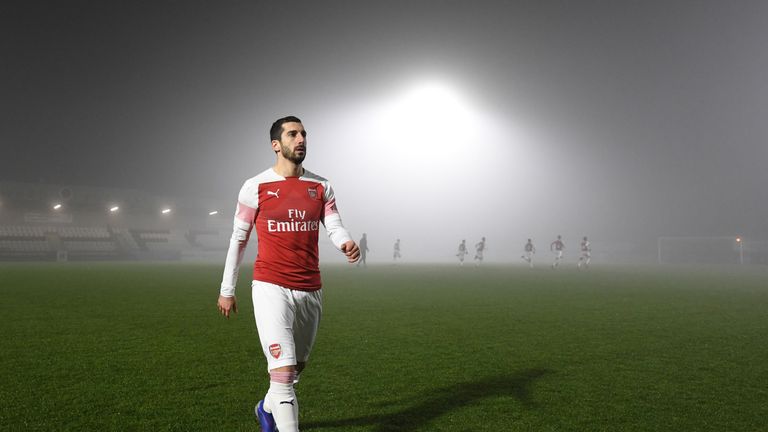 The Azerbaijan FA have also insisted that the Armenia captain's safety in the country is guaranteed ahead of the Europa League final.
On Mkhitaryan's status, Taghizadeh explained: "His problem is that he has visited a military occupied portion of Azerbaijan which in doing so without permission from Azerbijani government.
"This entails consequences including blacklisted by the government. But he will be able to have security and safety guarantees.
Best PL Goals: Chelsea v Arsenal


"My message to Mkhitaryan would be: you're a footballer, you want to play football? Go to Baku you are safe there, if you want to play the issue then that's a different story.
"What I can guarantee is that the Azerbaijan government will do everything what needs to be done and provide safety and security for every fan, player and staff member coming to this game."
Logistical issues have been a principal feature in the build-up to the final with Arsenal and Chelsea voicing their disappointment at receiving just 6,000 tickets each for the game, when the stadium has a capacity of 69,870.
UEFA says it is "helping to find solutions" for Arsenal and Chelsea fans, while Azerbaijan's Minister of Sports has backed Baku to impress on May 29.
Follow the Europa League final on Sky Sports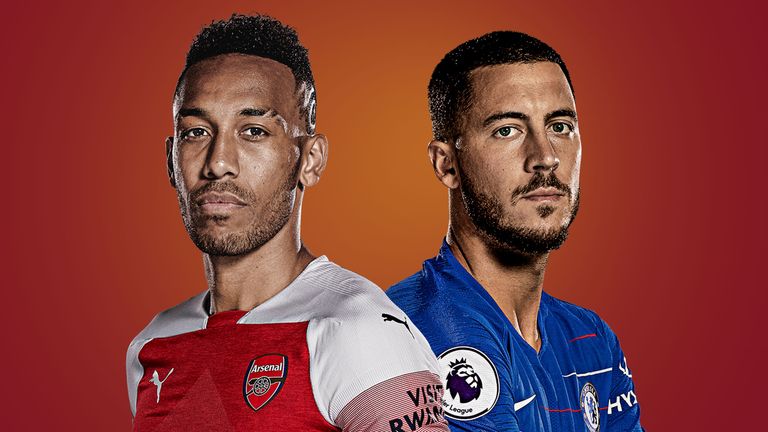 You can follow all of the action of Chelsea vs Arsenal from Baku on the Sky Sports App and skysports.com with our dedicated Champions League final live blog, which will feature the best build-up, commentary and reaction.
The Europa League final will take place on Wednesday, May 29; Kick-off is at 8pm.