Van Gaal in quotes
With Louis van Gaal finally being named as the new Manchester United manager, Sky Sports revisits his career in quotes - his own words, the words of his admirers and those of his biggest critics...
By Adam Bate
Last Updated: 19/05/14 2:41pm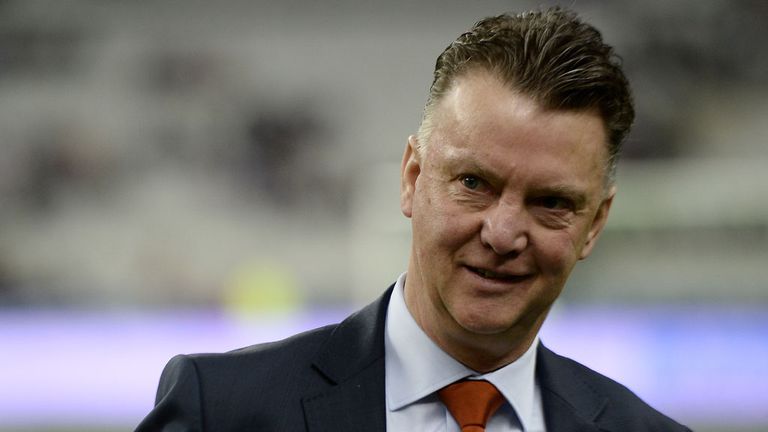 In his own words
"I know I'm a very good coach."
"I am who I am: confident, arrogant, dominant, honest, hard-working and innovative."
"When I think I've made an error, it can cause me a sleepless night. But that only happens rarely."
"I am the way I am and I've not got an easy-going manner. But I'm not going to change my personality just because some people want me to."
"Running is for animals. You need a brain and a ball for football."
Praise for Van Gaal
"He has a brilliant reputation. He is a successful manager in different countries. Obviously he has taken Holland to the World Cup. He has a fantastic pedigree." - Ryan Giggs
"He is very disciplined, very strict and is very attacking in his philosophy. I know English football well, and his style is suited to that." - Bryan Roy, former Ajax star
"He would be absolutely the first pick of any club, especially top teams everywhere in the world. He likes to let young players make their debut if ready for it." - Patrick Kluivert, who scored the winning goal for Van Gaal's Ajax in the 1995 Champions League final
"He would be perfect for Man United because he is an internationally experienced coach and he understands English football. He is experienced and he is ambitious. He has the personality. He has everything." - Franz Beckenbauer
Criticism of Van Gaal
"You wonder whether he has one or two screws loose." - Johan Cruyff
"I haven't had fun on the pitch once under van Gaal. I had had more than enough of it." - Franck Ribery
"Van Gaal is the Hitler of the Brazilian players, is arrogant, proud and has a problem. He has no idea of football. His type is sick, he's crazy." - Giovanni, Brazil international who worked with Van Gaal at Barcelona
"Louis van Gaal has been a very good coach in many clubs but his style is very difficult. He is very tough, people don't like him, but he wins. And one day you don't win - and when you don't win, everybody that is angry with you will come back to you and try to kill you." - Ferran Soriano, Manchester City chief executive and Van Gaal's vice president at Barcelona
"Van Gaal simply didn't want to work with me, he treats players like interchangeable objects." - Luca Toni, 2006 World Cup winner and former Bayern Munich striker
"Van Gaal hurt me more than anyone else in football." - Lucio, 2002 World Cup winner sold by Van Gaal at Bayern Munich
"Louis gives his players instructions they need to perform to make the system work. And the system is sacred. All players are equal to Van Gaal, big names do not exist for him, and everyone is subordinate to the team and system, his system." - Dennis Bergkamp, when seemingly comparing Van Gaal unfavourably to Cruyff and Arsene Wenger
"He must realise that in this club there are other people who are also responsible for sporting matters." - Christian Nerlinger, former Bayern Munich sporting director