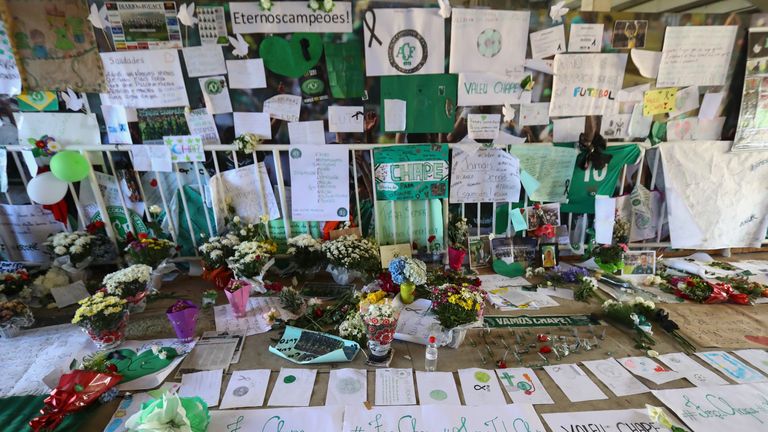 Chapecoense, the Brazilian club devastated by an airline crash in Colombia which killed 71 people five weeks ago, are to sign around 20 players for the new season which starts later this month.
Almost all of the team's senior players died when their plane crashed on November 28, as they travelled to Medellin to play Atletico Nacional in the final of the Copa Sudamericana.
Their director of football said on Tuesday that shirt numbers used by the squad's only three survivors will be reserved.
Centre back Neto, full-back Alan Ruschel and reserve goalkeeper Jackson Follmann survived the disaster.
Director of football Rui Costa said all three still had a role to play at the club, with Neto and Ruschel possibly returning to represent the first team again in the future.
Costa explained: "No player this season will use the shirts that were worn by Jackson Follmann, Neto or Alan Ruschel.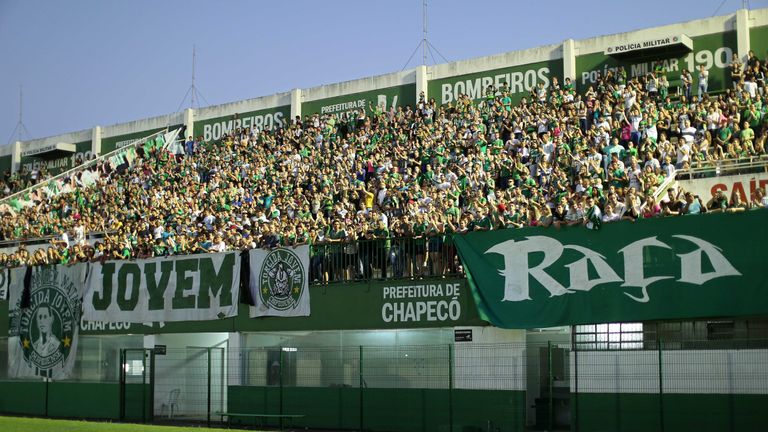 "More than a tribute, we expect Alan and Neto to come back and wear them. Follmann sadly won't be able to but he will certainly be back here with us in some capacity. The only ones that can wear those jerseys are them."
And Costa outlined their pursuit of building a new squad, stressing that the club would sign between 18 and 20 new players before the season begins on January 26th with a home game against Joinville.
Chapecoense's rivals have rallied to their aid after the crash, promising to loan them players in order to help them retain their top-tier status.
Costa added: "We are resorting to a lot of loans. That is a tool for bringing together quality, speed and budget. Many clubs are being partners in this.
"We looked at 90 players, we whittled that down to 50 and finally had a list of 38 players that got down to the number of players we have today.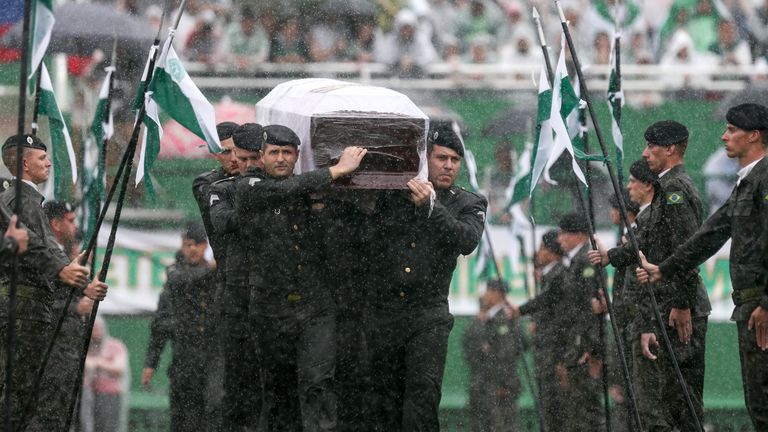 "We have a group ready to start pre-season training. We'll probably have between 25 and 27 players."
The squad start their pre-season training on Friday, with some junior players joining the new signings along with the handful of players who did not travel on the fateful flight to Colombia.
The club, who were awarded the Copa Sudamericana and a place in this year's Copa Libertadores, have rejected proposals that would have given them immunity from relegation from Brazil's Serie A for three years.