England have unveiled their new 2016 home and away kits ahead of this summer's European Championships in France.
The new home kit, created by US sports manufacturers Nike, features a classic white English body with a contrasting light blue shoulder and sleeve, with a blue stripe that runs the length of the shirt and matching shorts.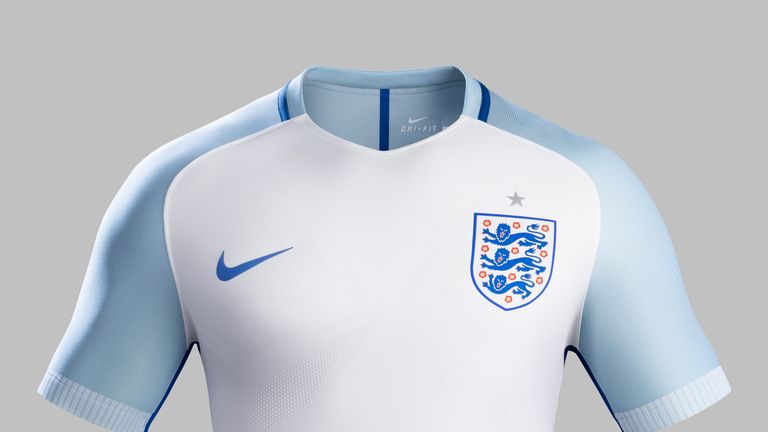 Bright red socks replicate the look of the English team that famously beat Brazil 2-0 in the Maracana in 1984. 
The away kit, meanwhile, honours the 50th anniversary of England's greatest footballing achievement - the 1966 World Cup victory at Wembley.
The new strip integrates performance innovations and design details found in the white home kit, but in the unmistakable World Cup-winning red.
"England have had great moments in red over the years," Nike creative director Martin Lotti said.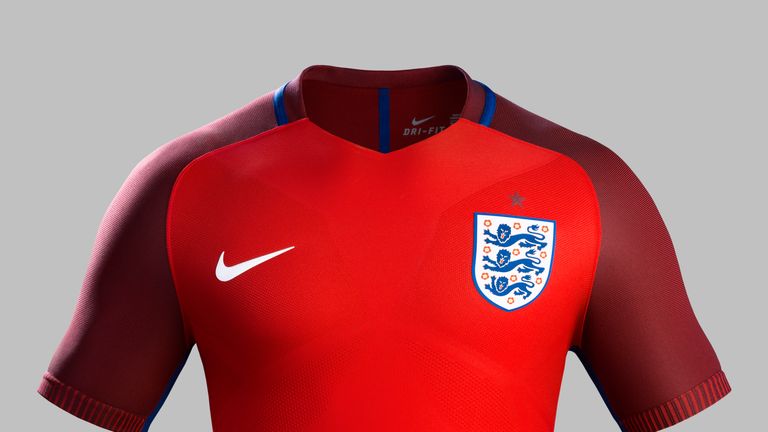 "Our design team have risen to the challenge of integrating references to England's footballing history with a futuristic system of performance apparel in both the home and away kits."
The predominantly white and red themes of the respective kits blend symbols of England's storied football history.
Nike claim the kits brings together innovation and pride, while serving to inspire national pride.