England U20 head coach Keith Downing believes a patient approach is the best way to develop Marcus Rashford's international career.
Rashford has earned rave reviews after breaking into Manchester United's first team last month, scoring four goals in his first two games and netting the match winner against City at the Etihad Stadium last weekend.
The 18-year-old's performances for United have seen calls for him to be selected by Roy Hodgson for England's senior side, but Downing feels the U20s, who play Canada on Sunday, are best for the teenager's development.
"We've obviously been in contract with Roy," Downing told Sky Sports News HQ. "And we'll have discussions in the next week or two but I think it's slowly, slowly with him.
"I think we don't need to rush him too soon, obviously he will be in Roy's thoughts but I think we have to make a slow, steady progression."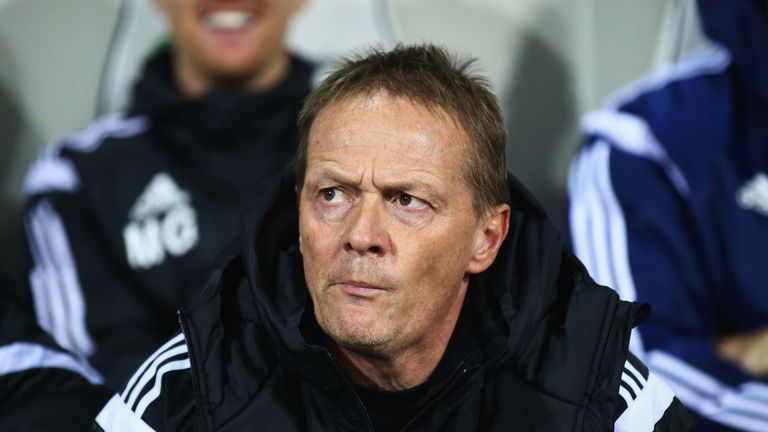 Downing met Rashford, who has previously played for England's U16s and U18s, for the first time this week and has been impressed by how he is coping with his sudden fame.
"Credit to him, he's come on the scene in the last two or three weeks, scored some goals and made some massive contributions to Manchester United," he said.
"It's all part of his learning process and development, certainly on the international stage and we felt the U20s was a particular good age group for him to make that progress.
"I think one of Marcus's strengths, after meeting him the first time this week, he's a well-grounded boy, mature, very humble, got lots of humility and I think that in itself is a great asset to have as a player.
"I'm sure that he knows he's got a lot to learn and certainly this claim to fame over the last few weeks hasn't affected him."