Roy Hodgson understands the concerns regarding England's defence, ahead of this summer's European Championship finals, but says tempting John Terry out of retirement is not a solution.
Critics have pointed out that conceding four goals in their two recent friendly internationals does not augur well for England's title hopes in June and July.
On Saturday they beat Germany 3-2 in Berlin, before losing 2-1 to the Netherlands at Wembley three days later.
Hodgson accepts that England have a problem on the left side of defence but he remains upbeat with the start of Euro 2016 just over 10 weeks away.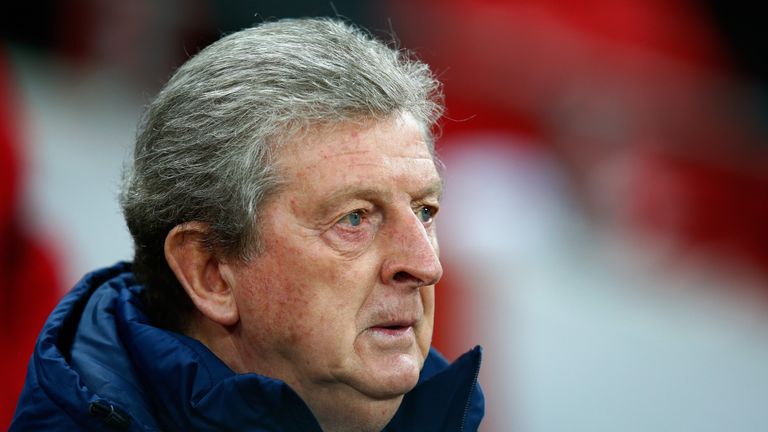 The England manager said: "I thought (Chris) Smalling's performance (against the Dutch), until he came off, was very good.
"And I think (John) Stones, who has not played many games recently, showed a lot of assurance and showed signs of the type of player he can be.
"Your point that we haven't got the left-sided one is quite right but there is nothing I can do about that unless suddenly in the next five weeks some brilliant English left-sided centre-back appears on the scene and I don't anticipate that."
When it was suggested that the 35-year-old Chelsea defender could be approached to make a return to international football, Hodgson added: "John Terry who, because he retired so long ago, doesn't feature in my thinking very often but I can't deny that is a valid point.
"He is a left-sided centre-half, although not a left-sided player. He's a right-footer. He retired four years ago." Terry, who collected 78 caps, called time on his England career in September 2012.
And Hodgson defended young Everton centre-back Stones whose slip presented the Netherlands with the opportunity to score their 77th minute winner on Tuesday.
He went on: "Sometimes people have had careers ruined by being unlucky. I would definitely put that slip down to misfortune.
"If I was to analyse his 90-minute performance, I don't think I would criticise him too heavily over the course of the 90 minutes."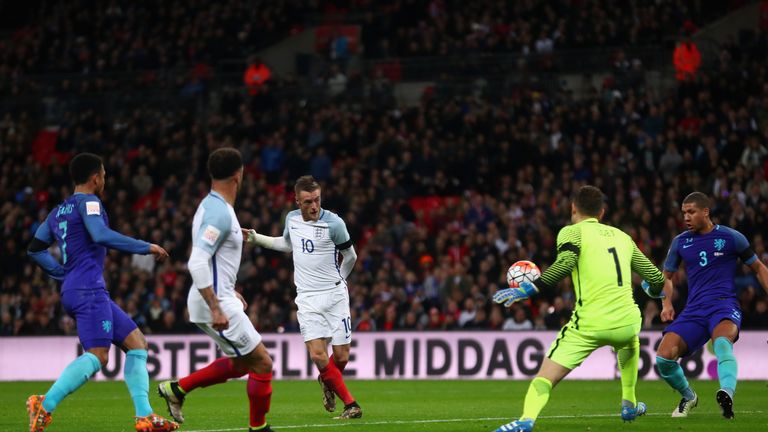 At the other end of the park, the 68-year-old Hodgson paid tribute to striker Jamie Vardy who scored against Germany and the Netherlands: "We're happy with him.
"His task now, first of all, will be to make certain he fires Leicester to a Premier League win.
"That will be his major goal but as long as he can keep that form going, then I'm sure he is someone we will be looking forward to seeing in an England shirt for a long time to come.
"He's 29, so he's not a youngster compared to the others, but he's very, very young in terms of his top-class playing career.
"He's a very fit guy so he's not going to be burnt out at the age of 31, 32, like some fellas, to be fair, who get into the first-team under pressure at 16. Jamie at 32 will have had four or five years of it."