Theo Walcott left out of Euro 2016 squad: A career unfulfilled?
Last Updated: 16/05/16 6:45pm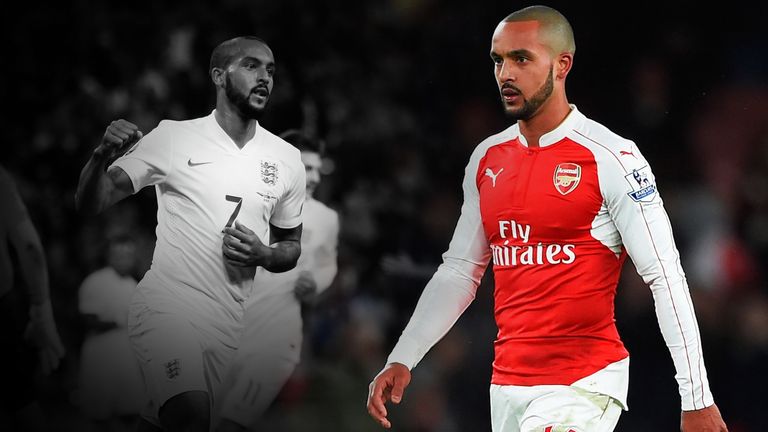 He was in England's World Cup squad in 2006 but 10 years on and supposed to be in his prime, Theo Walcott will not be going to Euro 2016. Time is running out for the Arsenal man to fulfil expectations but his career is a difficult one to assess, writes Adam Bate…
It's a decade since Theo Walcott, England's player-tourist, wandered through Baden-Baden armed with a video camera. Having not even played a game for Arsenal following his January move from Southampton, he was predictably given only a watching brief at the 2006 World Cup. But Sven-Goran Eriksson still departed with a promise.
"You'll see that benefit in the next World Cup and then people will be sending me flowers," said Eriksson. Instead, Fabio Capello didn't even take Walcott to South Africa. Four years later, an anterior cruciate ligament injury made the choice for Roy Hodgson. Walcott won't be at Euro 2016 either and will be into his 30th year by the time of the next World Cup.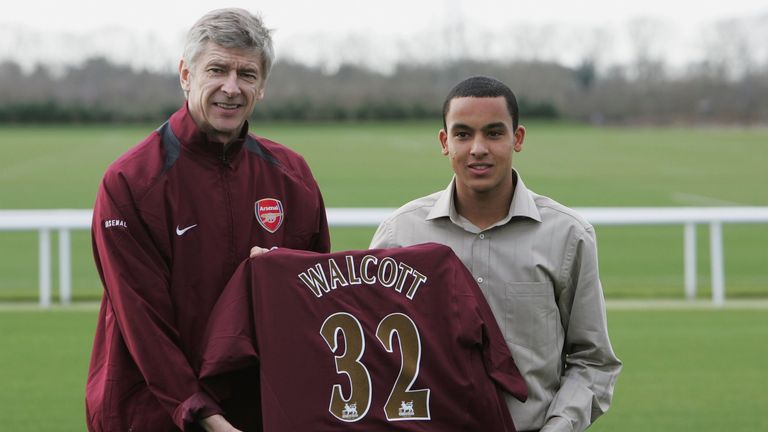 Where has the time gone? Walcott's career feels like it's been on the cusp of reaching the summit of its potential for years now. And yet, could he instead find himself on the downslope without even realising it? At 27, it's both a possibility and a shame. Because for all the criticism that's accumulated over the seasons, Walcott's talent is real.
His Arsenal career began as a replacement for Freddie Ljungberg in the first ever Premier League game at the Emirates Stadium. Walcott even provided an assist for Gilberto Silva's equaliser that day. It's over nine years since he opened the scoring in the 2007 League Cup final but the wait for true acceptance with club or country continues.
Consider, for example, the fact that Walcott is already the longest-serving player on Arsenal's payroll. He has spent more time at the club than either Ian Wright or Thierry Henry, but opinion is still divided. Walcott is a player who leaves fans wanting more, while still offering enough to leave them making the trek down the Holloway Road with hope.
In some ways, the arc of his Arsenal career can be summed up by two derbies. The first came in February 2012. The Gunners were two goals down and Walcott was struggling more than most. Targeted by the home fans, he responded with a brace as Arsenal recovered to win 5-2. Even his first goal came after a poor touch, but it was a turning point of sorts.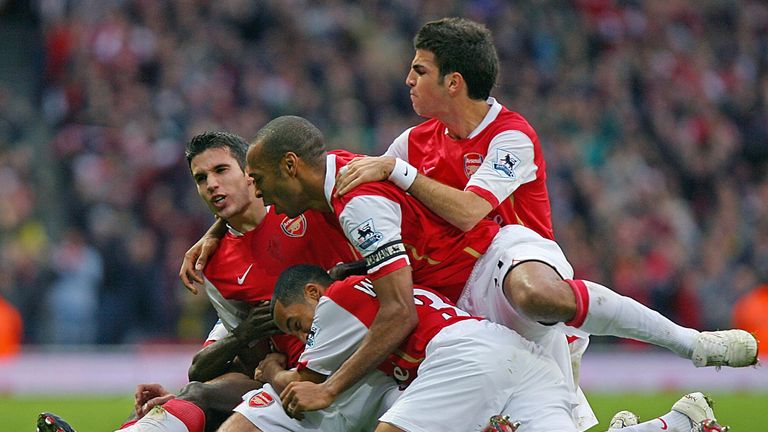 Walcott scored 21 goals in the subsequent season, finishing as Arsenal's top scorer. It felt like the start of a journey to the top but it now looks like the peak. He began the next campaign well but a cruciate injury against Tottenham in January 2014 was a huge blow. He'd scored five in five going into the game. More than two years on, he's still recovering.
It wasn't apparent when he smiled and gesticulated to the Spurs supporters as he made his way from the field on a stretcher that day, but Walcott's confidence suffered. Speaking in October 2015, Arsene Wenger felt it was still a factor in his performances. "The only way to help him is to reassure, give confidence," he said. "I believe he's still aware of his injury."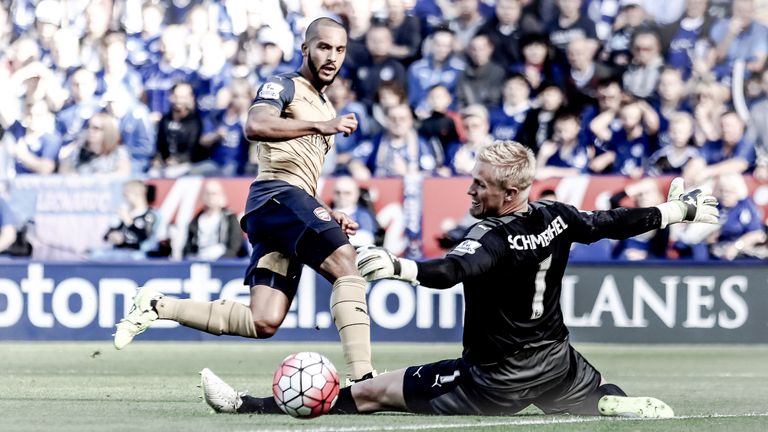 Wenger revealed that he had conversations with the England national team about whether Walcott should feature in a European qualifier away to Lithuania because the game was being played on AstroTurf. This was almost a year after he'd returned to action let alone picked up the injury. "It took him a while to come back, I must say," admitted Wenger.
Walcott started two consecutive matches on only two occasions last season - but did manage to score in all four of those games, including the opener in Arsenal's FA Cup final win over Aston Villa at Wembley. It shows why Walcott has been worth persisting with. He always offers hope - doing enough to earn a new deal instead of being allowed to walk away.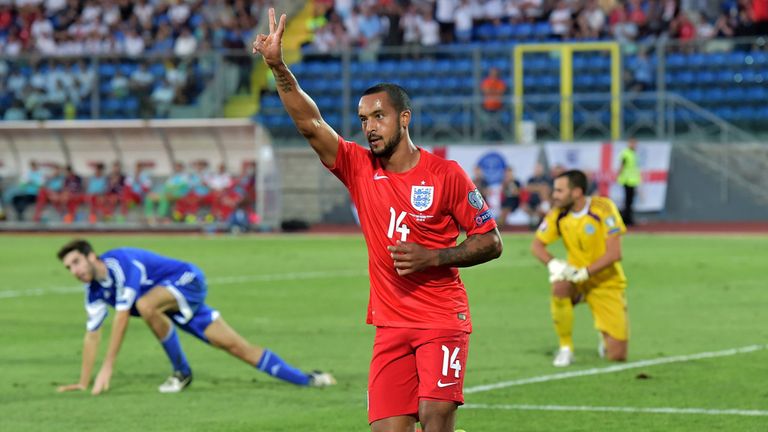 As recently as October and the 3-0 home win over Manchester United, Sky Sports pundit Graeme Souness was moved to describe Walcott's performance as the best he'd seen by him. But there's been little since, indicative of the sort of feast or famine that saw his only three England goals in his first 25 internationals come in one game against Croatia.
Walcott did start nine games in a row either side of Christmas, but he has started only three of the last 20 games and two of them were against Hull in the FA Cup. At a time when Olivier Giroud was enduring a goal drought, it's surely significant that Wenger still felt unable to entrust the role to Walcott. His manager's frustration is clear.
Asked about how Walcott had progressed this term, Wenger said: "Not as well as you could have expected. He had good periods in the season. I think recently he has gone through a much more difficult period. But he will come back. He works very hard. He puts in the effort in training.
"The problem with Theo is he wants to play on the right and through the middle. You have to fix yourself somewhere. It's true that I fixed him more through the middle, because of the quality of his runs and the intelligence of his runs. [But] when he does go through the middle he thinks maybe it's better for me on the right."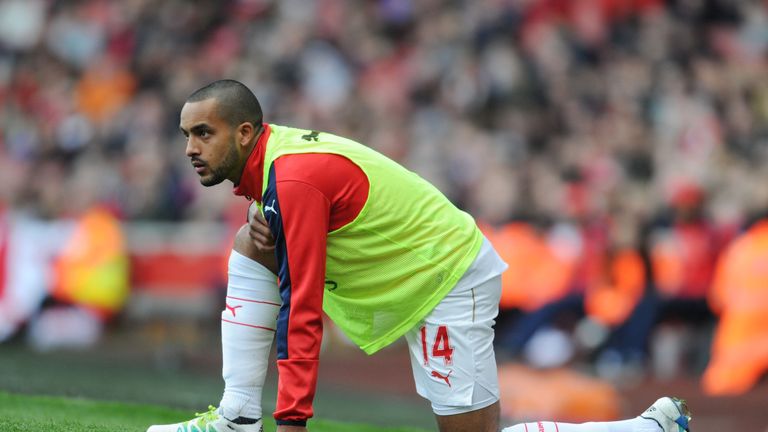 It's extraordinary that Wenger is still prevaricating over Walcott's best position at a time when he's already become eligible for a testimonial at the club. The comparison with Henry's transition from winger to forward is surely now moot - the Frenchman was a 21-year-old World Cup winner when he made the switch. 
Wenger's words from earlier this year hint at the reality of the situation. "The next four or five years will be absolutely decisive for him because that is when you make your career," he said. "That's when a good player becomes a great player, or just remains a good player." It's an indication that the time will soon pass for such discussions.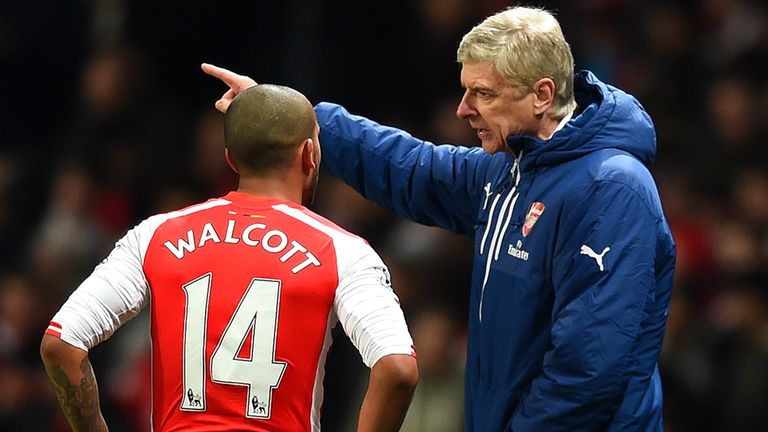 The next four or five years will be absolutely decisive for him because that is when you make your career,. That's when a good player becomes a great player, or just remains a good player.
Arsene Wenger
Walcott can comfort himself with the knowledge that Wright had yet to wear an Arsenal shirt at the same age and that Jamie Vardy hadn't played top-flight football of any kind. On the other hand, 27 was also the age at which Michael Owen scored his last England goal. Extreme pace and cruciate knee ligament injuries are a bad combination in the life of a footballer.
Perhaps Walcott's footballing life has now taken another step towards its conclusion. The boy with the camcorder has become a man and we've barely noticed. While there's still time to leave a greater mark - to achieve all that once seemed possible - the fear is that a career defined by England squad selections might somehow be over before he knows it.