Jamie Vardy to miss Australia friendly due to wedding, England boss Roy Hodgson confirms
By Richard Morgan
Last Updated: 23/05/16 10:00am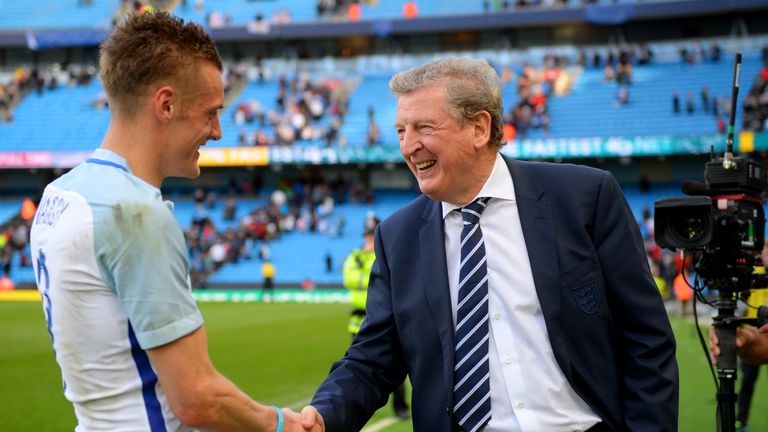 Jamie Vardy will miss England's friendly with Australia on Friday because he is getting married this week, England boss Roy Hodgson has confirmed.
Vardy scored his third goal in as many games for England in their 2-1 win over Turkey at the Etihad on Sunday.
Vardy, 29, was in the right place at the right time to drive home a loose ball with just seven minutes remaining to hand Hodgson a win in England's first warm-up fixture ahead of this summer's European Championship.
He was also brought down by Turkey captain Mehmet Topal to give strike partner Harry Kane the chance to score his second goal of the game after 72 minutes, only for the Spurs centre-forward to miss from the spot.
Hodgson started the game with Vardy playing towards the left-hand side of a front three, before then switching to a 4-4-2 in the second half, with the England boss stating he expected all his forward players to adapt to any system he chose.
"Kane and Vardy were what we had today, but obviously they will face more competition when Rooney and Sturridge turn up. And we still have Rashford in there," Hodgson said.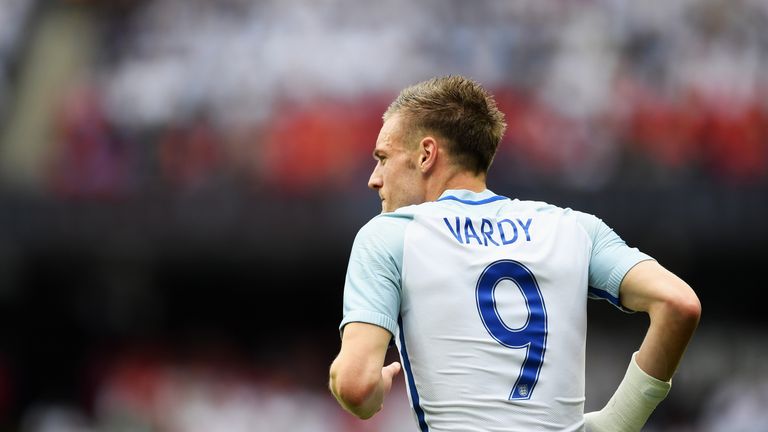 "In my opinion we need to be able to play both systems. I do not believe when you ask a player like Vardy, or Welbeck in the past, to play as a forward on the left or right side is anything that should cause them particular problems.
"We have had great success in the past with Welbeck, Rooney and Sterling and we might recreate that with other players. I do not think we should get ourselves hamstrung in saying that if Jamie Vardy is going to play, we can only play with one system.
"Jamie Vardy is going to be one of 23 players and there are going to be other quality players that will be looking to compete with him for places."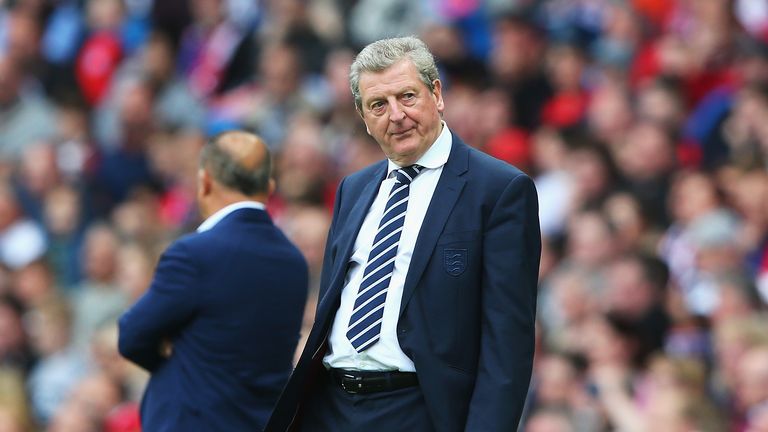 Hodgson thought Vardy was a "success" up front against Turkey, but he also warned the striker, who scored 24 Premier League goals last season, he will face plenty of competition for his starting place when captain Wayne Rooney and Daniel Sturridge come back into contention.
Rooney and Sturridge both missed Sunday's international due to their involvement in the FA Cup and Europa League finals respectively, but will return for Friday night's friendly with the Socceroos at the Stadium of Light.
"I spoke to Jamie before the game and he was more than happy to play in either system and I think it was a success because he came away with a penalty and a goal," Hodgson said.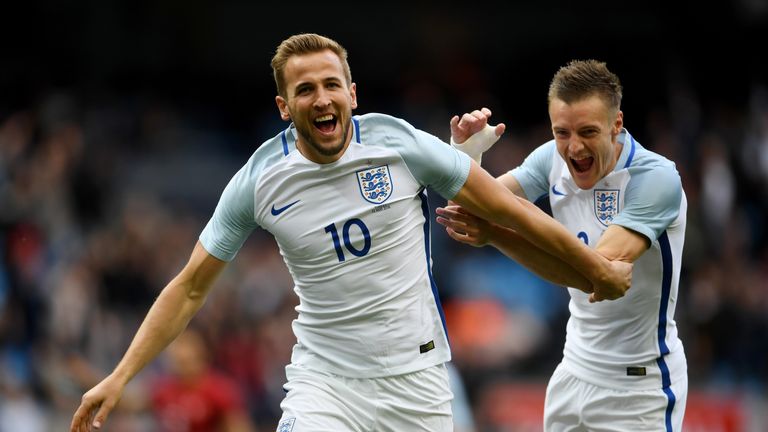 "And he will now celebrate his wedding on Wednesday, so we will not see so much of him for the next few days. That, you could say, is unfortunate but you must bear in mind last year his wedding was planned during the month of June and I called him up for the international matches and he cancelled his wedding.
"I think he deserves that possibility to get married here. We wish him all the best with that and then we will see how the competition is now going to hot up for places when Rooney, Sturridge and Rashford join us tomorrow [Monday]."
As for the game itself, Hodgson pronounced himself satisfied to inflict a first defeat on Turkey in 18 months.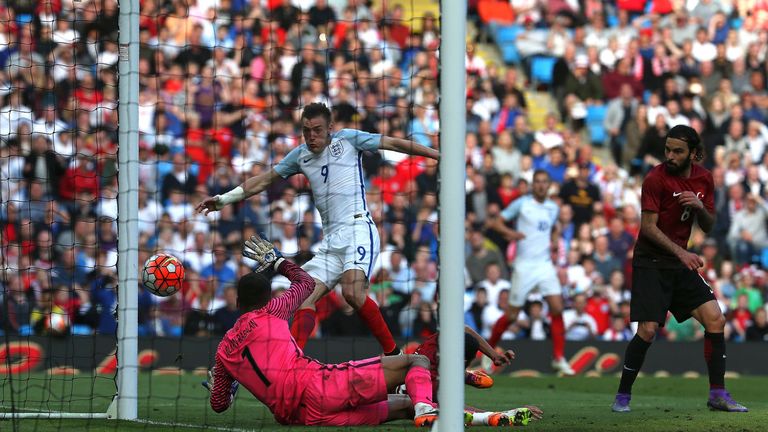 "Wins are always pleasing and there were some positive aspects," he said. "I think for large swathes of the game we played reasonably well, but it was also a positive for me in that it showed we are not the finished article and there is still work to do.
"And when you play against a team of Turkey's quality - and they had some good moments and played quite well - it shows that these next three weeks are going to be vital for us in trying to make certain we can stay compact at all times and make life easier for us defensively."