Duke of Cambridge offers best wishes to England ahead of Euro 2016
By Andy Charles
Last Updated: 10/06/16 3:48pm
HRH The Duke of Cambridge has joined fans in sending a 'Together for England' message of support to Roy Hodgson and his squad before the start of Euro 2016 in France.
The tournament opens on Friday in Paris, when the hosts take on Romania, and England are in action for the first time on Saturday when they face Russia in Marseille.
England then move on to meet Wales in Lens on June 16, and their final Group B game comes on June 20 against Slovakia in Saint-Etienne, a game the Duke of Cambridge will be attending in his role as Football Association president.
In a specially recorded video message to the squad, The Duke spoke of their excellent record on their way to the finals, and his hope the tournament can be used as inspiration for boys and girls to get involved in the game.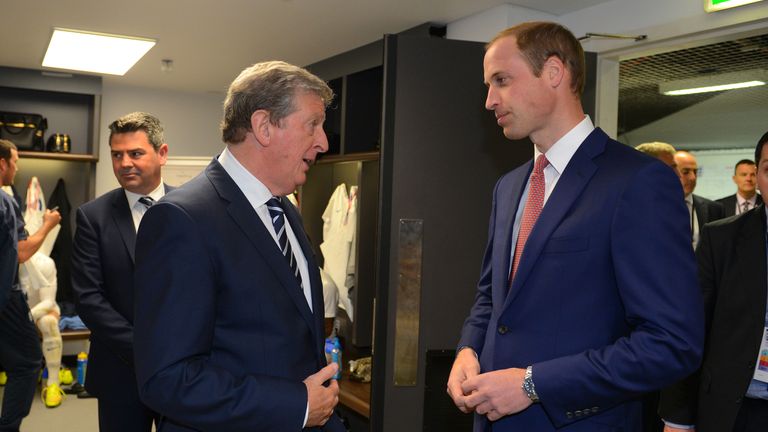 The Duke said: "Roy, I wanted to wish you, your staff and the England squad all the very best for the European Championship finals in France.
"I know you have done everything possible to prepare in the right way, building on the hard work that has been done at Wembley, St. George's Park and on the road.
"Like millions of fans across the country, I will be tuning into the opening game against Russia on Saturday night. I am definitely going to make it out there myself during the tournament. And rest assured that everyone back home will be cheering England on whenever you play.
"We are all looking forward to watching some great football over the coming weeks. An exciting performance from this team will inspire the next generation of England players and staff to go out and get involved in the game at the grassroots.
"I know the FA is sending the message to supporters everywhere that we are Together for England. Remember, the nation is behind you. Good luck to you all."