Sir Alex Ferguson: Sam Allardyce should be next England manager
By Jefferson Lake
Last Updated: 06/07/16 11:41am
Sir Alex Ferguson believes England should appoint Sunderland boss Sam Allardyce as their next manager, if the Football Association opts for an English candidate.
Ferguson feels Allardyce's experience of managing in the Premier League makes him the stand-out candidate, should the successor to Roy Hodgson be a homegrown coach.
The former Manchester United manager feels the appointment will be a difficult one for the FA, especially in light of the national side's failure at Euro 2016.
Ferguson says the new boss has to have an understanding of what it takes to manage England, and that Allardyce is a logical option when only three English managers are currently employed in the top flight.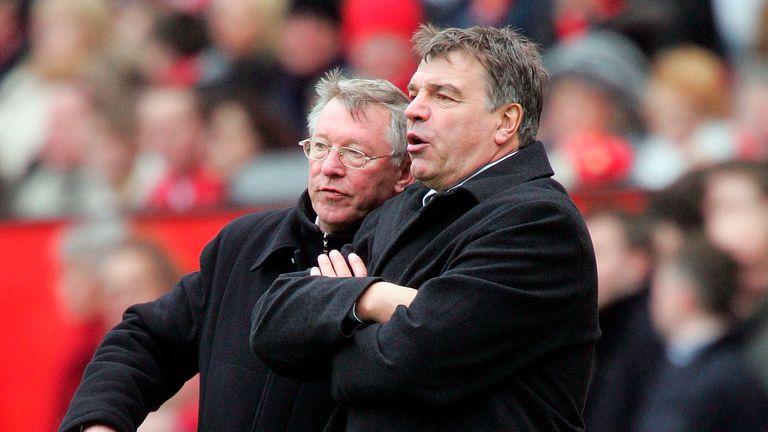 "The problem is there was an expectation England would do well and because they didn't, it's all a bit flat," he said. "So they need to work out what the plan B is.
"It's very difficult to think of the right man and there are only three English managers in the Premier League. With Sam (Allardyce)'s experience, he is the obvious choice.
"But I think they have to search wider to make sure they get the right one. If it's Sam, fine. But they have to have someone with the capabilities, the tactical awareness and the feel for the national side.
"Thank goodness I'm not making the choice because it's a difficult one but Sam's the best English candidate because he's in the Premier League."
Ferguson also feels England will always be at a disadvantage to other nations because there is no winter break in the Premier League and because there is very little down time between the end of the domestic campaign and the build to an international tournament.
"The league programme English players go through - to then play a major tournament after that makes it impossible," he said.
"In Germany they have a rest in December and January and teams who play in a better climate must be better prepared than English players.
"They don't even get a month's rest because they played three friendly games and they're training from June 12. That needs to be addressed."