Geoff Hurst's 1966 World Cup final shirt fails to sell at auction
By AFP Sport
Last Updated: 12/07/16 5:24pm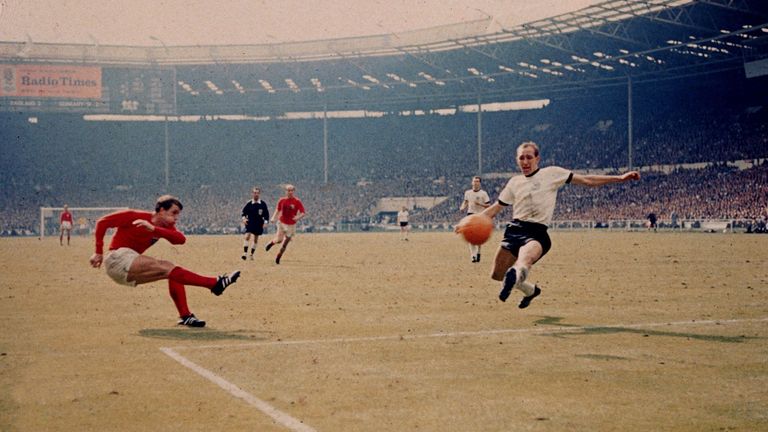 The shirt worn by Geoff Hurst when he scored a hat-trick in the 1966 World Cup final has failed to reach its reserve price at auction.
Hurst's No 10 shirt was valued at between £300,000 and £500,000, but despite some bids in the room, it failed to sell at Sotheby's in London.
"The shirt is a hugely important and valuable piece of footballing history and it generated a great deal of interest ahead of the sale," said a Sotheby's spokeswoman.
"Though widely admired in the months preceding today's auction, and despite having seen bidding in the salesroom, the shirt failed to reach its reserve price so unfortunately did not find a buyer today."
Hurst is unlikely to have featured in the side had it not been for an injury to first-choice striker Jimmy Greaves prior to the quarter-finals.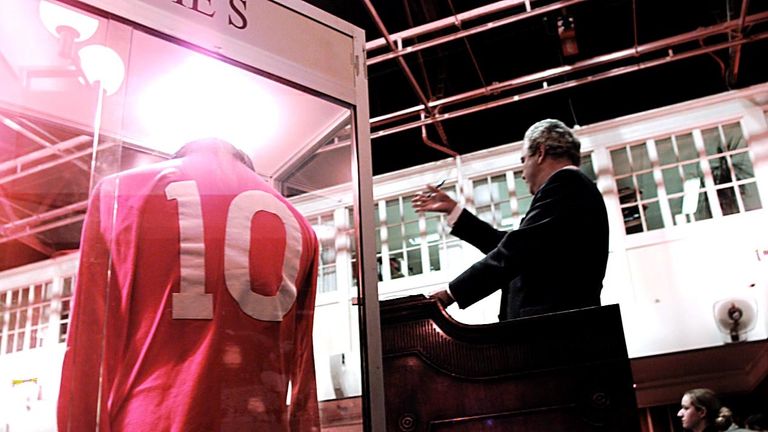 The shirt is believed to have been first auctioned at Christie's in 2000, when it was sold for £91,750 to a private collector.
It was then bought in 2008 by property investor Andrew Leslau for an undisclosed sum on behalf of international investors.
Leslau insured the shirt for £1m, calling it "the most important shirt in English football history".